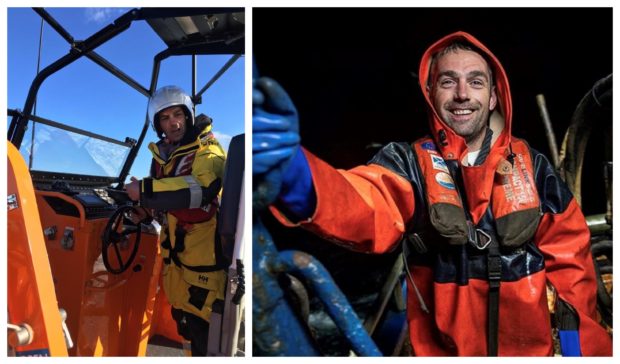 A Fife lifesaver is urging food lovers to host a virtual fish supper to help raise funds for the RNLI.
Anstruther lifeboat volunteer William (Wull) Wood is helping to raise awareness of the charity's annual fish supper campaign, which has gone online this year due to Covid-19 restrictions.
As the skipper of a fishing vessel in the Firth of Forth and the North Sea, Wull plays a key role in getting fish from sea to table.
He has also been an RNLI volunteer for 20 years and is second coxswain at the Anstruther station.
"Volunteering for the RNLI is so rewarding and I enjoy the thrill and excitement of responding to my pager just as much now as I did 20 years ago when I first joined the charity," he said.
The RNLI's volunteer lifeboat crews have remained on service throughout the coronavirus pandemic, continuing to save lives while the country was in lockdown.
Lifesavers faced an incredibly busy summer as people flocked to the coast when restrictions eased.
They have now asked the public to give something back by hosting fish supper events to raise funds for the organisation.
Anything from a three-course meal to a fish finger sandwich can be rustled up and shared virtually with friends in return for a donation.
All money will go towards helping save lives at sea.
Wull said his ideal fish supper would come with traditional salt and vinegar.
"I also enjoy adding something a bit less traditional – mayonnaise," he said.
To sign up to host your own fish supper, and to find a load of fantastic recipes from some top celebrity chefs, visit: RNLI.org/Fish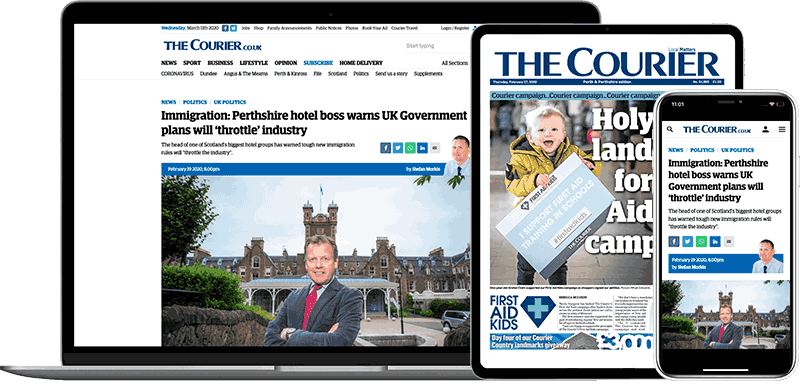 Help support quality local journalism … become a digital subscriber to The Courier
For as little as £5.99 a month you can access all of our content, including Premium articles.
Subscribe