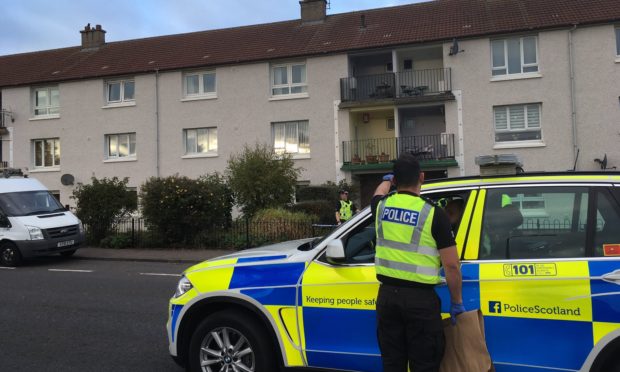 A Fife man who locked himself in a flat and threatened riot police with various weapons broke 13 bones when he plunged from a second floor balcony while making his escape.
Kirkcaldy Sheriff Court heard Simon Duncan, 39, initially set off a fire extinguisher through his letterbox to keep people out of his Fair Isle Road property on October 15 last year before brandishing knives, a drill, a dog chain and a shovel at police officers called to the disturbance.
Duncan also threw a set of ladders, a glass object and the fire extinguisher on to the street below before the stand-off came to an abrupt end when he fell from the veranda on to the ground below.
Duncan, who appeared before Sheriff James Williamson via video link from HMP Glenochil, admitted behaving in a threatening and abusive manner in connection with the incident.
The 39-year-old also admitted behaving in a threatening and abusive manner in Fair Isle Road on July 10 this year, and injuring a police officer by kicking him.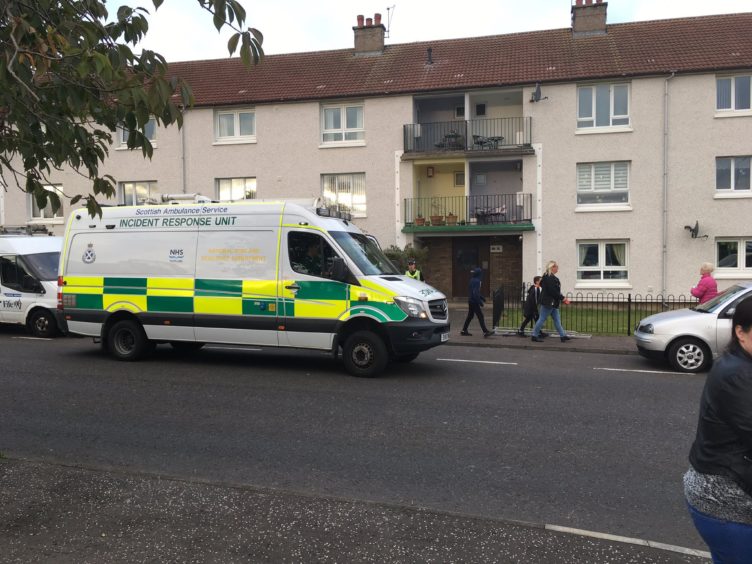 Fiscal Ronnie Hay told the court the alarm was raised in the first incident after Duncan's partner tried to get into the flat, only to find it had been locked and he was throwing things from the balcony.
After Duncan activated the fire extinguisher to keep his partner out, police with riot shields were called and officers saw Duncan holding two 12-inch kitchen knives and threatening to use them.
After he threw a shovel and a dog chain at the door, police called for more back-up.
Duncan again threatened to stab officers before making his way out on to the balcony and falling.
Man seen 'holding weapon' plunges from balcony in Kirkcaldy after threatening officers
He was taken to Kirkcaldy's Victoria Hospital with 13 broken bones, including a wrist, ankle and heel, and had to spend several weeks in hospital.
Police were back in Fair Isle Road in July 2020 when Duncan was spotted in the street throwing bins around and repeatedly striking a car tyre with a knife.
When approached by a neighbour, he challenged the man to a fight and pursued him down the street with a pocket knife.
Police were called and one of the officers suffered a fractured elbow after being kicked by Duncan during a struggle.
Duncan's defence solicitor said his client had problems with drink and drugs and, in relation to the October 2019 incident, had taken some of his partner's medication before consuming alcohol.
The solicitor said the balcony fall resulted Duncan being in hospital from October to January, and needing a wheelchair for a period of time after that.
Sheriff Williamson sentenced Duncan to a total of 29 months' imprisonment to take into account time already served.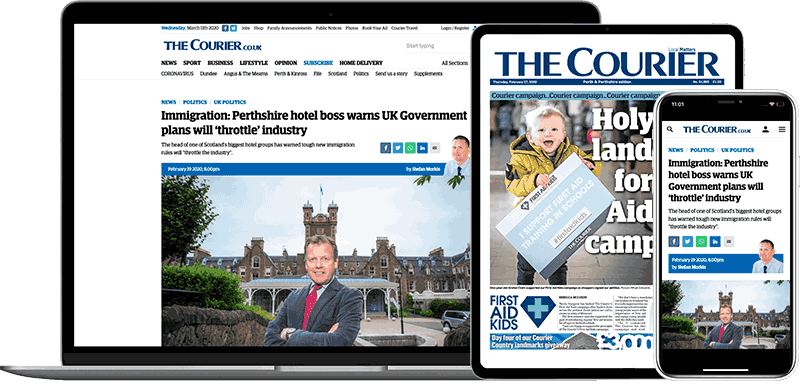 Help support quality local journalism … become a digital subscriber to The Courier
For as little as £5.99 a month you can access all of our content, including Premium articles.
Subscribe