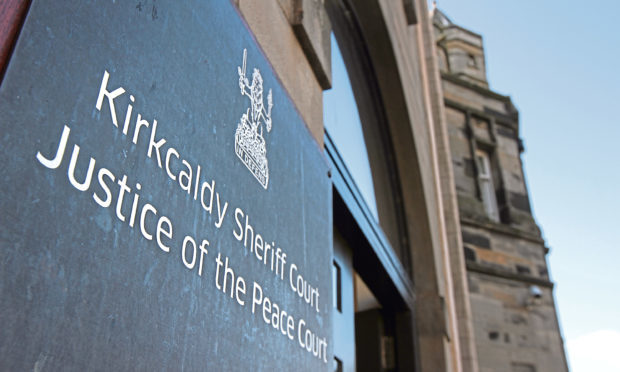 Two people have denied carrying out a racially aggravated assault in Kirkcaldy which left the victim seriously injured and scarred for life.
Michael Ross, 34, a prisoner at Perth, and Charmaine Knowles, 20, formerly of Lawson Street, Kirkcaldy, appeared via video link at Kirkcaldy Sheriff Court charged with assaulting a man in Lawson Street on October 13 2019.
The pair are alleged to have been acting with others when they punched him on the head and body and hit him repeatedly with a knife or similar implement.
Ross' solicitor James Moncrieff confirmed his client's not guilty plea, and he was remanded in custody by Sheriff James Williamson pending a further court appearance in December.
Knowles, who was appearing on screen from HMP Polmont, also maintains her innocence. She was released from prison on bail after her solicitor advocate Scott McKenzie's application was successful.
Fiscal Ronnie Hay told the court the Crown was opposed to her release on bail, pointing out previous convictions and the fact she had failed to appear on two previous occasions.
"Her record demonstrates Ms Knowles' utter failure to comply with court orders," Mr Hay said.
Mr McKenzie said his client had "engaged meaningfully" with voluntary work, was complying with voluntary appointments, and was now in a more stable relationship.
"It demonstrates that prior to her appearance today she looks to have got a handle on life," he added.
He said the two failed appearances were due to a "mix-up" and the fact she had been "very unwell" respectively.
"She doesn't hide the fact that she's breached orders in the past and it has been put down to her having chaotic circumstances," the solicitor continued.
"She now seems to be trying to make the best of the situation and has got some support to move on once she's released from custody."
Despite calling Knowles'  record of breaching community-based orders "deplorable", Sheriff Williamson agreed to release her on bail on the conditions she stay at an agreed address in Kirkcaldy and observes a 7pm to 7am curfew at that property.
The case is expected to call again for trial on December 15.