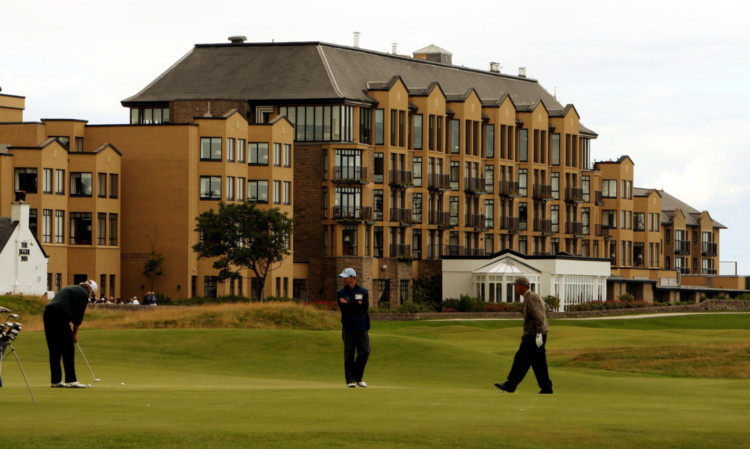 A lucky Dundee couple have tied the knot in St Andrews on the fifth anniversary of Wills and Kate's wedding after winning a nationwide competition.
Joanne Hodge and Brian McNicol were married at The Old Course Hotel after triumphing in the #OCHWedding competition featured in Scottish Wedding Directory magazine and online.
The #OCHWedding hashtag prompted a social media frenzy, with support coming in for hopeful couples from all four corners of the globe.
Bare brides and bridesmaids graced the Forth Road Bridge, a very brave man in a mankini made his intentions known and flash dance mobs came flooding in alongside epic sitcom inspired love stories.
But Joanne and Brian, who live in Dundee with their two little boys Zack and Ethan, were crowned worthy winners of the amazing prize after garnering public support on Twitter and Facebook.
Following a romantic engagement in Florence in 2010, children and new houses took over, meaning a wedding was not quite on the cards for them just yet – although the competition came along at the right time.
Prior to the wedding, Joanne commented: "We couldn't believe it when we won.
"This wedding is a dream come true.
"Brian is a really keen golfer, so there's nowhere else in the world we'd rather get married.
"It's been such an exciting few months leading up to the big day, and we can't wait to celebrate with all our friends and family there."
As part of their entry, the happy couple dressed up as Wills and Kate on their wedding day and walked through the streets of St Andrews, finally getting some pics taken on the famous Swilcan Bridge.
David Scott, director of operations at The Old Course, said: "We wish them the happiest of wedding days and a long and happy life together."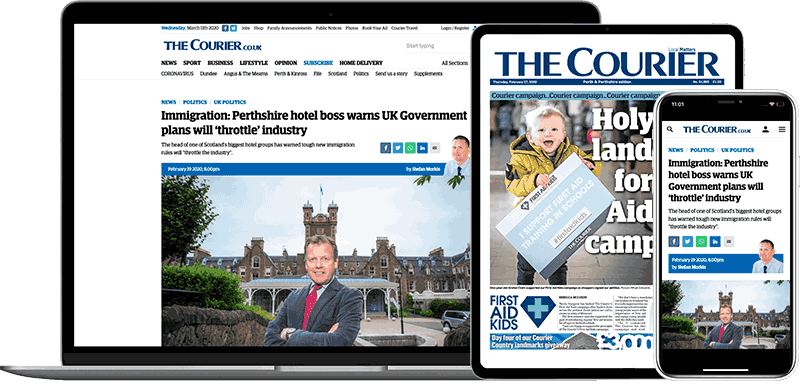 Help support quality local journalism … become a digital subscriber to The Courier
For as little as £5.99 a month you can access all of our content, including Premium articles.
Subscribe