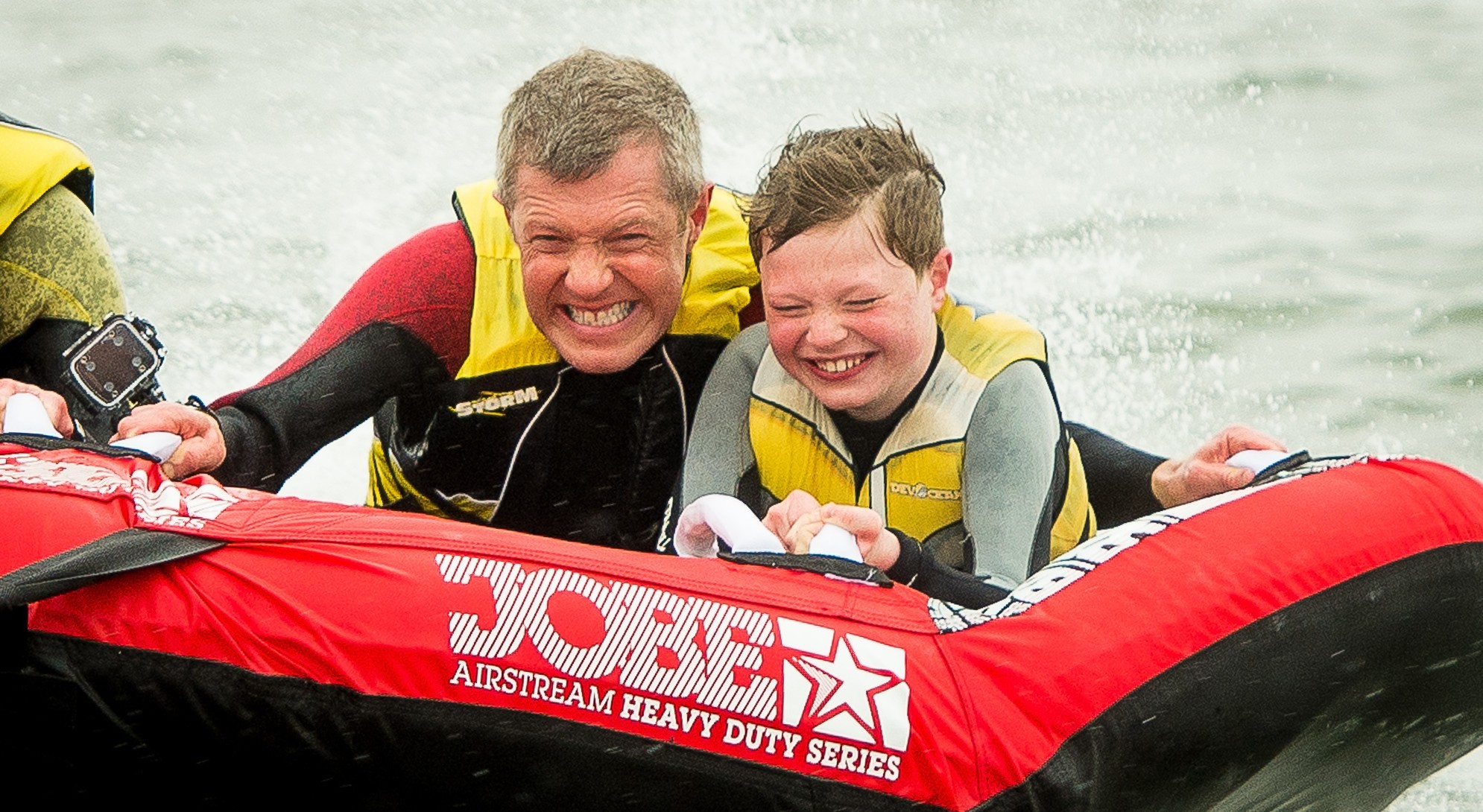 In the fourth part of our pre-election mini-series, Michael Alexander meets  Scottish Liberal Democrat leader Willie Rennie who is battling to reclaim the former Lib Dem bastion of North East Fife from the SNP.
When Scottish Liberal Democrat leader Willie Rennie was quizzed by comedy star Greg McHugh a.k.a. Gary: Tank Commander on TV last week, there was a comical scene when the 48-year-old Fifer pretended to heal McHugh's broken ankle "by the power of the Lib Dems".
I therefore can't resist asking Willie if he has something for a sore back when I meet him for coffee in Cupar ahead of this week's Holyrood election.
"Our new policy is that we're going to get rid of all the nurses and doctors in the country and I'm just going to tour the country laying my hands on people and they will be cured immediately!" laughs Willie with a wink.
Of course he is joking. But one of the things that is likeable about Willie Rennie – whatever your political persuasion – is his ability to strike a balance between humour and serious politics whilst making it clear he cares passionately for what he believes in.
Having served as MP for Dunfermline and West Fife from 2006 to 2010 and as a Mid Scotland and Fife list MSP since 2011, Willie, with his party leader profile, is certainly one of Scotland's most recognisable politicians.
Launching the Lib Dem manifesto the other week, he told how he believes the "shine has come off" the SNP after nine years of government and that the public are waking up to "slipping standards" in education, the NHS, policing and civil liberties.
Yet recent polls suggest the Nationalists are heading for a historic third term in government, while the Lib Dems could finish fifth behind Labour, the Tories and even the Greens.
Willie says there's "no doubt" that the Lib Dems have been "damaged" by their role in the Westminster coalition with the Conservatives.
"I would be in denial if I said the coalition had not had an effect," he says.
But he believes the tide is turning and with his strong local connections, the Kelty-based father-of-two is battling to reclaim the former Lib Dem bastion of North East Fife from the SNP and be a "powerful voice" as a pro-UK constituency MSP.
"Just across there, on the other side of Crossgate, used to be Batchelors the grocers, "explains Willie as we sip our Americanos in Fisher & Donaldson's café.
"We have a picture at home of my grandfather, also called Willie. He was the delivery driver and used to go out to all the farms in the Cupar area in the 1940s and '50s.
"Then he set up on his own. He took over the grocers from a Polish family in Strathmiglo. And that's the shop where I worked with my mum, dad and three sisters as a teenager."
Willie's father, who grew up in Cupar's Kirkgate, started work at the town's former Sugar Beet Factory. But he took over the family business – aptly called 'Rennies' – in Strathmiglo, when Willie was young. They opened further shops in Auchtermuchty and Upper Dalgairn in Cupar.
Whilst a pupil at Bell Baxter High School, Willie worked in the Strathmiglo and 'Muchty shops making up bags of potatoes, stacking shelves, loading lorries and doing deliveries out to the farms.
Inspired by a science teacher called Mike Shilson who helped spark an interest in wildlife and biodiversity, he left home to study biology at Paisley College. It was there he met his wife-to-be Janet and did a sabbatical at the students' union.
In 1993, he turned down his dad's offer to run the shops. Instead, he had chosen to pursue a political career – attracted by the "new politics" of fairness, internationalism, and tolerance with the Liberal Democrats.
In the mid-1990s he helped manage successes with the English Liberal Democrats in Cornwall and the South West. He moved back to Scotland where he was chief executive of the Scottish Liberal Democrats from 1997 to 2001.
Before being elected to Westminster in the 2006 Dunfermline and West Fife by-election following the death of Labour MP Rachel Squire, he took time out to work for the Scottish communications firm McEwan Purvis, advising businesses and charities.
But Willie says it's those early experiences of working in the shop at the heart of Strathmiglo, and dealing with people from all walks of life, which stands him in good stead to be constituency MSP.
"I was born and brought up in the fabric of the community, "he says."It's about understanding how it ticks. You knew peoples' troubles and their celebrations as well.
"Nowadays it's about being able to talk to people from all levels and all backgrounds and be able to explain to them what you mean in ways that everybody will understand. I think the shop taught me a lot about that. Being able to listen to people. To work out what people are really wanting. Because some people find it difficult to express themselves. Being approachable and accessible has always been important to me in my political career.
"People are funny. The sense of humour in the community is great. And that's what I love about politics, that you meet people from a variety of different backgrounds with great stories to tell."
Willie, a firm defender of Elmwood College who says Cupar Sheriff Court would never have closed if he'd had his way, feels that North East Fife is often "ignored" at Holyrood.
He wants to change that, adding: "North East Fife needs someone who will stick up for the area and make sure the case is put forcefully in Holyrood. We need more than a compliant backbencher who's just a spokesperson for the government in North East Fife. We need someone who is actually a spokesperson for North East Fife in the parliament."
In addition to Scottish Liberal Democrat Willie Rennie, the other candidates standing in North East Fife are Huw Bell (Scottish Conservatives), Roderick Campbell (SNP) and Rosalind Garton (Scottish Labour).
In Tuesday's Courier, Michael Alexander meets Perthshire-based Mid Scotland and Fife Conservative candidate Murdo Fraser.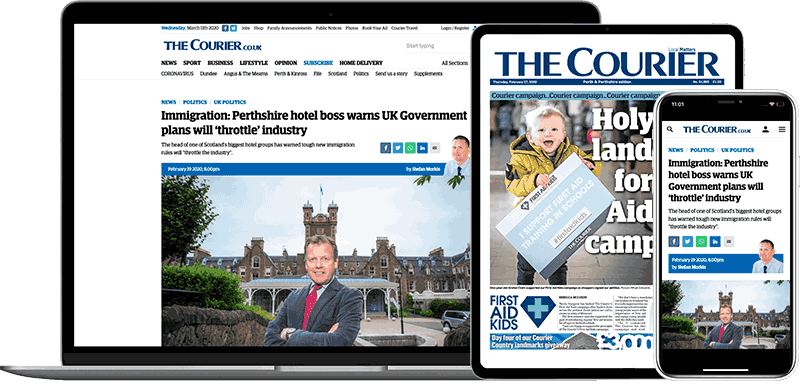 Help support quality local journalism … become a digital subscriber to The Courier
For as little as £5.99 a month you can access all of our content, including Premium articles.
Subscribe