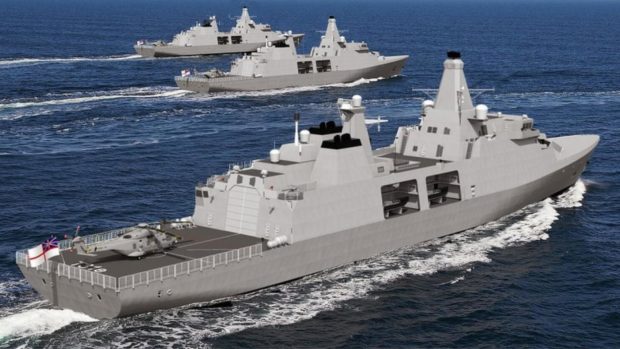 A £1.25 billion contract to build five new Type 31 warships in Fife for the Royal Navy is on schedule, on budget and will support around 2,500 jobs across the UK at the project's peak.
Babcock International bosses have revealed that all five new vessels due to be constructed at Rosyth are on course for delivery by 2028, despite concerns about Covid-19 delays.
Around 400 people have been working on the programme, but that number is expected to rise to 1,250 direct roles at the height of the building work while a further 1,250 additional supply chain jobs will also be created or supported.
The Courier has also learned that the first steel could be cut on site within a year, as a brand new assembly hall at Rosyth – capable of hosting two Type 31 frigates under cover side-by-side – should be handed over late summer 2021.
John Howie, chief executive for Marine at Babcock International, said excitement was building around the Type 31 programme, with a busy few years ahead for the yard at Rosyth.
"We're in line with our contract schedule and that's a great testament to the team involved in this, and how quickly they've adapted to the current situation," he said.
"This has the potential to reinvigorate the industry and it also has significant export potential.
"We recognise it's a crowded marketplace out there but we do think there's something unique here."
The Type 31s being built at Rosyth are based on the proven Iver Huitfeldt design first used by Denmark nine years ago, with adaptations to suit Royal Navy requirements.
Bosses are confident the work done Rosyth on two giant aircraft carriers in recent years will stand them in good stead.
"We learned all of the lessons from what everyone thinks was a fantastic experience with the aircraft carrier programme and there's some really interesting opportunities out there for exportability," Mr Howie said.
"We do think that the Type 31 programme has the opportunity to set the standard for the national shipbuilding industry and deliver a strong warship building sector in the UK in the long-term."
Keeping costs within the total £1.25 billion budget will also be crucially important, but by building the ships largely under cover on a 'no change' contract Mr Howie believes  timescales and finances can be kept in check.
"We're adapting a design, not building a new design, so we're not expecting to have massive problems when we transition from design to build," he added.
"This is very much 'place the contract and allow the company to get on and deliver'.
"Everything here is about getting these ships cleanly and effectively into service in the shortest possible timeframe."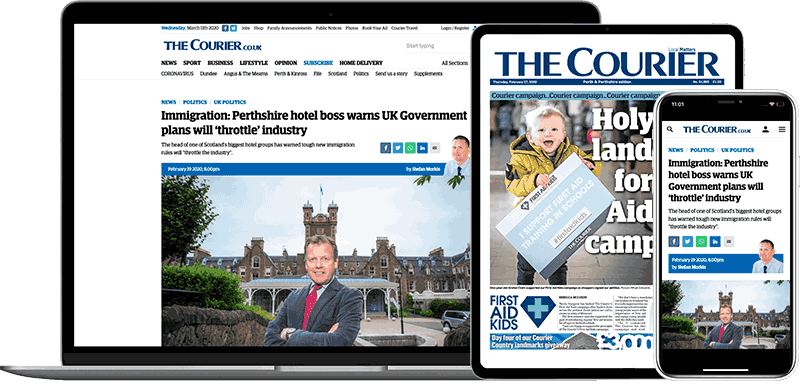 Help support quality local journalism … become a digital subscriber to The Courier
For as little as £5.99 a month you can access all of our content, including Premium articles.
Subscribe