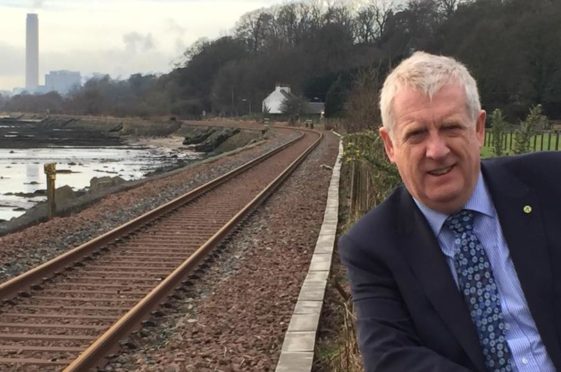 Rail bosses have been urged to make the most of plans to electrify tracks between Longannet and Alloa by extending the project further into west Fife.
Network Rail has started survey work and site investigations that could pave the way for the reinstatement of passenger services between Clackmannanshire and Fife.
Specialist equipment such as boring rigs and drills will be used all along the 11.5km line between now and the end of the year to assess the feasibility of electrifying the former freight line between Alloa and Longannet.
If that gets the go ahead, the plan is to introduce a half hourly passenger services between the two locations.
Three new stations are also envisaged, at Clackmannan, Kincardine and Longannet, but Dunfermline and West Fife MP Douglas Chapman believes now would also be the ideal opportunity to provide a direct connection between Dunfermline and other parts of west Fife.
The existing line currently runs all the way into Dunfermline Town station, passing villages such as Culross, Cairneyhill and Crombie.
Mr Chapman said: "I hope these projects go smoothly and we will soon see a direct link for people in the West of Scotland to access Fife directly and vice versa.
"There is also the possibility of opening further stations along the lines to serve West Fife villages such as Culross, which would benefit hugely by giving tourists an easy access point to its history.
"We really need to see the line extended into Dunfermline to join up with the Fife Circle, which is also to be electrified according to the Scottish Government's decarbonising plans."
Network Rail's current phase of work will include surveying, drilling boreholes, sampling ballast and extracting core samples to assess the condition of the ground under the railway.
While work will concentrate on the Longannet to Alloa route initially, going beyond that has not been ruled out.
Graeme Stewart, Network Rail's sponsor for the development work on the new West of Fife enhancement proposals, said: "While it is still at a very early phase, there are ambitious plans to expand the railway and develop transport options that improve connectivity between towns in Clackmannanshire and Fife.
"Our site and geological investigations will help inform the design and development of an enhancement project which we will submit for review to Transport Scotland.
"As well as the potential for better connectivity on faster greener, electric trains, this scale of investment to improve our transport infrastructure will deliver economic advantage, expansion of communities, better access to employment and education opportunities and expanded social and leisure options for people all across the area."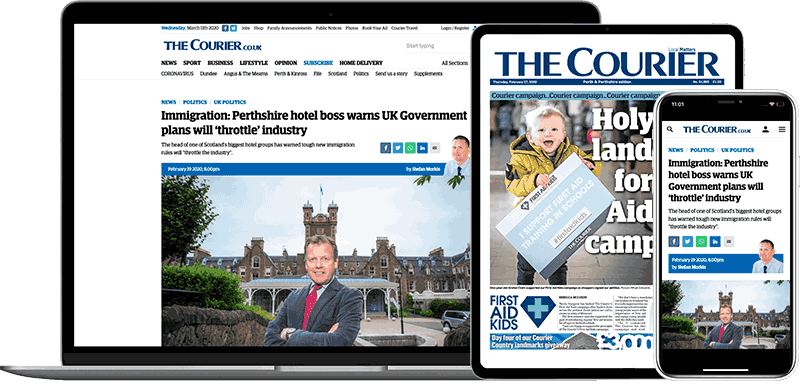 Help support quality local journalism … become a digital subscriber to The Courier
For as little as £5.99 a month you can access all of our content, including Premium articles.
Subscribe