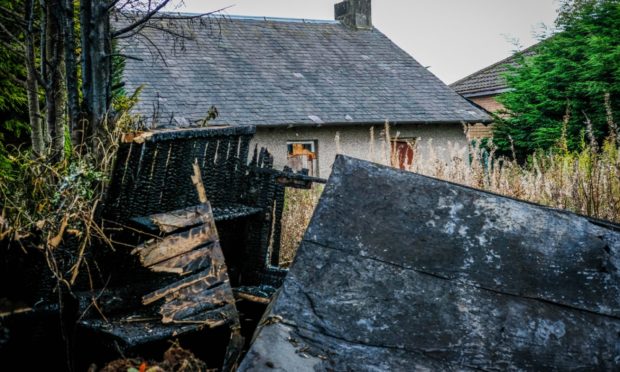 Residents in a Fife community fear someone could be seriously injured amid a spate of anti-social behaviour after a suspicious blaze destroyed a building close to homes.
Two Fire crews from Kirkcaldy spent around an hour tackling the blaze, which completely destroyed a dilapidated wooden barn in Dean Park Way, in the Chapel area of the town.
The cause of the fire is still being treated as unexplained but locals say the building is a regular meeting place for youngsters who they blame for petty vandalism and other anti-social behaviour in recent months.
Only last months around 100 youths gathered at the building for an impromptu party.
One local, who asked not to be named, said Friday night's blaze was the worst in a string of recent incidents.
The resident said: "It was very terrifying sight once the building was fully alight with flames 15 or 20 foot high.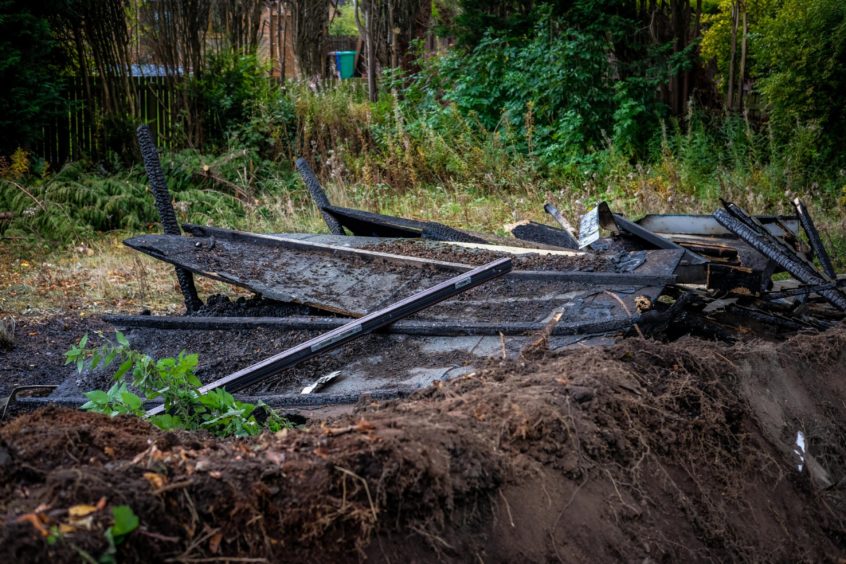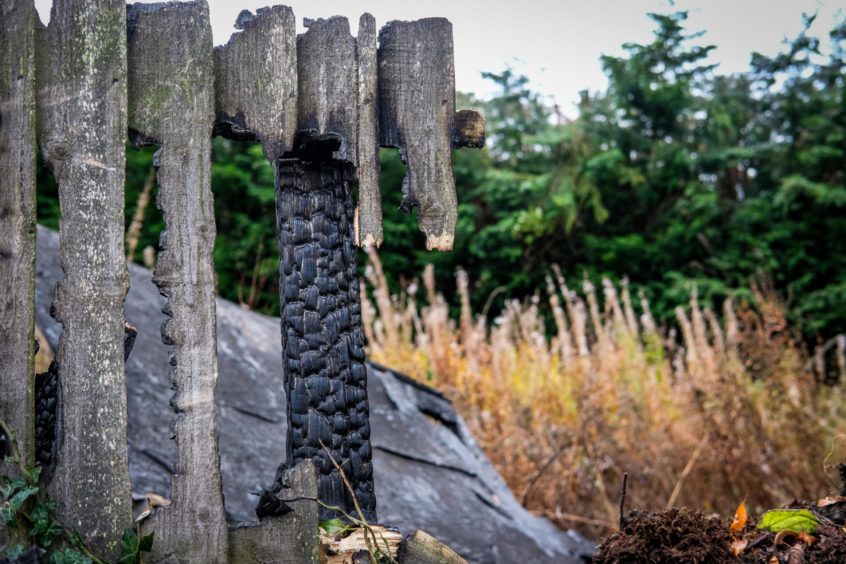 "It's very fortunate that it didn't spread to the nearest houses and I must praise the firefighters who did an amazing job to make sure it didn't escalate into something even more serious.
"We've had to put up with large amounts of teenagers gathering at the building and generally within the area and unless they are dispersed we are only going to see more incidents like this and sooner or later someone is going to get seriously hurt."
Kirkcaldy Councillor Neil Crooks said the authorities were making efforts to tackle instances of anti-social behaviour locally.
He said: "Residents are right to voice concerns, especially given the serious nature of Friday's incident.
"I'd like to reassure them that the relevant authorities are aware of the anti-social behaviour in the area and efforts are being made to bring that under control."
He said a multi-agency approach involving schools, local police, youth groups and Fife Council's safer neighbourhoods team was under way an agencies were co-ordinating their approach to stem the issues and problems usually associated with large gatherings of teenagers.
"Often it is a small minority which are responsible for the problems," he added.
"I would urge resident to report issues as they arise and can do so by various means either by contacting the police, Crimestoppers or the council.
"By doing so, the relevant agencies can respond quickly to deter situations escalating.
"It also helps build up a picture of where the hotspots are so that resources can be proactively targeted."