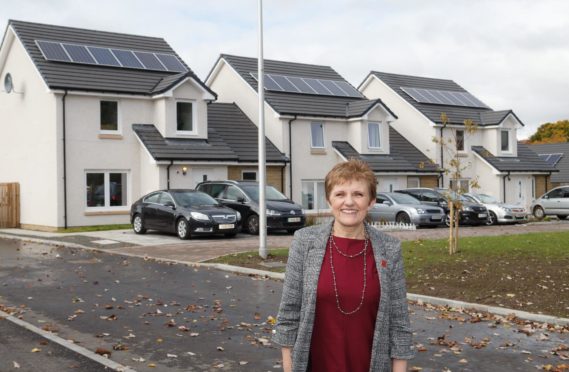 Fife Council's housebuilding programme is moving ahead with the fiest tenants moving into 62 new homes at School Drive, Glenrothes.
The new development will have 78 houses when complete and consists of two, three and four bedroom properties.
Built on the site of the old Tanshall Primary School, all of the houses meet modern standards for energy-efficiency and pass Police Scotland's "Safe-by-Design" mark.
Councillor Judy Hamilton, convener of Fife Council's community and housing services committee, said:  "We very much need this new housing in the Glenrothes Area.
"The mix of house types will provide safe and warm homes for all tenants and families – and provide accessible housing for disabled tenants.
"I would love to welcome tenants; but of course, due to coronavirus, it's not possible to visit their homes. However, I do congratulate the tenants and wish them well in their new homes."
She said the development made huge strides towards the council's commitment to work in partnership and deliver 3,500 new affordable homes by 2022,  of which there will be 1,500 council houses.
"Working together with the Fife Housing Association Alliance, and developers, we are proud to be building fit for purpose modern houses that will benefit tenants for many years to come," she added.