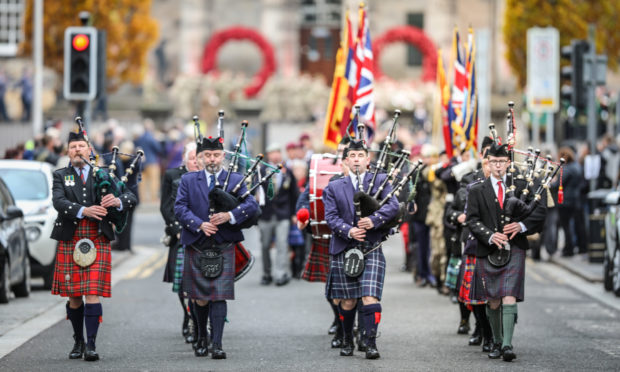 Armistice Day services across Tayside and Fife are set to be wiped out for the first time in living memory amid fears large gatherings will further the spread of the coronavirus.
The public have been warned to stay away from the usual Remembrance Sunday Parades and services in order to meet the Scottish Government's restrictions on large gatherings and social distancing.
The move has been described as "heart-breaking" but the only "sensible option" by Royal British Legion officials who confirmed the traditional events in Fife, Perth and Kinross, Dundee and Angus were all off.
Small wreath-laying ceremonies will still go ahead and anyone who wishes to leave their own tributes will be able to do so, but only after the Legion representatives have walked away from the memorials.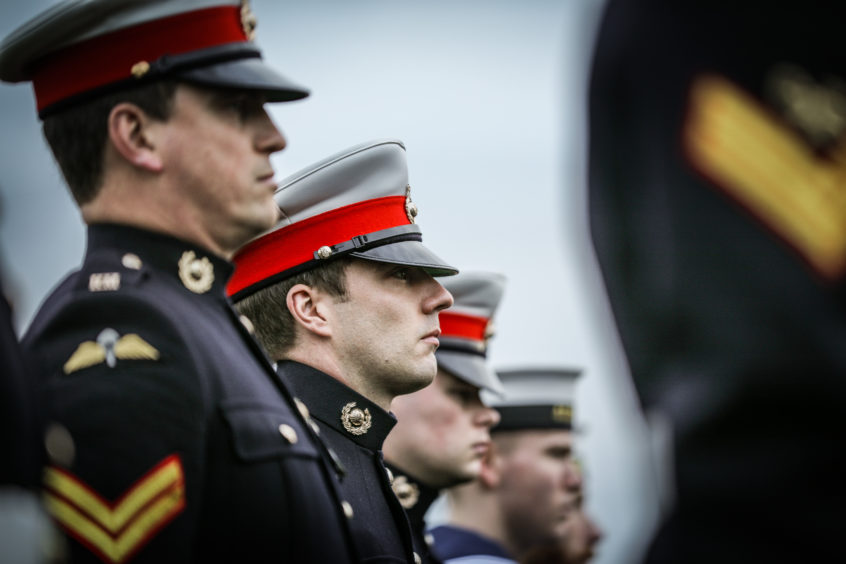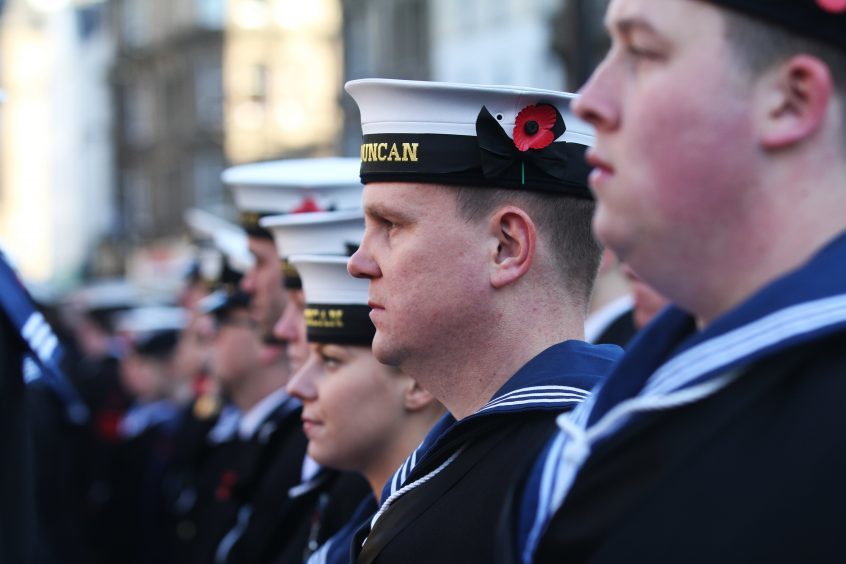 The Kirkcaldy service is normally Fife's largest annual gathering.
Jim Paterson, branch secretary of Kirkcaldy RBL, said: "It is with regret that we have had to cancel our annual service at Kirkcaldy War Memorial.
"It's important that we avoid putting the public at risk during this pandemic so there will be no organised event this year.
"We have agreed that six members will mark the occasion and will lay our wreath at 11am but there will be no march and no service and we would appeal to those who want to lay a wreath to be aware of social distancing and try to attend anytime after 11am.
"For hopefully this year only we recommend that people pay their respects and observe silence at 11am in the comfort of their own home and avoid creating a crowd on the day."
Labour Councillor Neil Crooks, Fife Council's Kirkcaldy area committee convener, has cancelled all local authority involvement including the use of Town House, VIP wreath-laying, and the annual pie and cup of tea for the public which takes place at the Adam Smith Theatre.
He said: "The Scottish Government advice is very clear and sadly we wont all be paying our respects in the normal way this year.
"It is the right decision given the current restrictions to prevent spread of coronavirus and we need to let the public know about the change."
Neil Finlayson, British Legion branch chairman in Glenrothes, said the decision was "heart-breaking".
He added: "Because of the restrictions we cannot accommodate the many hundreds that are either involved or come to watch in Glenrothes.
"Neither can we hold the church service or the annual veterans gathering after the wreath-laying service.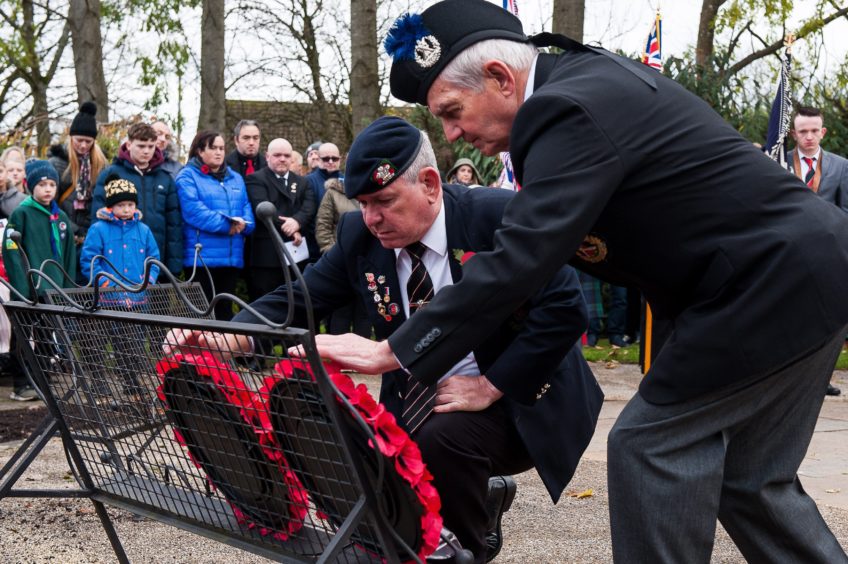 "It's tragic and very sad for the many who want to honour loved ones or a former colleague who were killed in battle but we are living in unprecedented times.
"We are desperately hoping the situation will have eased by this time next year so that we can fully honour those fallen comrades in the traditional way."
Fife Conservative Councillor Mick Green, a former member of the 32nd Regiment Royal Artillery, said even the smallest of war memorial gatherings would have to be cancelled.
"I feel particularly sorry for those veterans who want to remember their friends," he added.
"I will be laying a wreath at the war Memorial at Milton of Balgonie, along with others, but that will be all as there will be no gathering permitted."
A Dundee City Council spokesman confirmed the annual parade and concert will not take place this year, but that the occasion would still be marked in some form. He added details will follow in due course.
An Angus Council spokesman said "Circumstances dictate that there cannot be any Remembrance Sunday parades in Angus this year but there will be wreath-laying ceremonies at Arbroath, Brechin, Carnoustie, Forfar, Kirriemuir, Monifieth and Montrose."