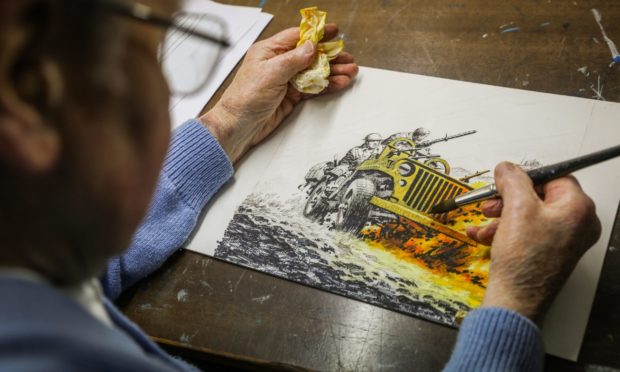 A Fife lecturer has had his first story published in the long-running Commando comic book series.
Colin Maxwell, an animation and computer games lecturer at Fife College, has seen his 'Five Little Soldier Boys' story become a printed reality in the latest issue of the famous military comic series which has entertained readers since 1961.
Described as a murder-mystery set during wartime, it's a tale of five soldiers taking refuge from a storm in an old French chateau – unaware that a killer is lurking.
Colin, based at Halbeath Campus in Dunfermline, has been writing comic book stories in his spare time for a number of years but this is the first time his stories have been published in Commando.
The DC Thomson title celebrates its 60th anniversary next year and is Britain's longest serving war comic.
Colin said he was delighted that his story had been taken on and revealed Commando has commissioned a further three of his stories for future editions.
"One was inspired by the fortified islands in the River Forth, and the story begins and ends in Scotland, with the characters going to war in the North African desert in-between," he said.
Colin, who has been with the College since 1999, started to write his comic stories after being inspired by a project with students in 2013.
One of those involved in the project, Michael Philp, has also worked on several comics with Colin since he left college and has gone on to develop his own a part-time career in comic book illustration.
Colin said: "In 2013 and we were creating animations about King Robert the Bruce.
"I'd hoped to make them into a lengthier story with some live-action sequences, but in the end, turned the script into a comic book. That was really the start of my own comic book adventure."
"It's been good to work with Michael on a number of projects and I'm proud to see him use his brilliant illustration talents to make a part-time career for himself in comic books."
Colin has also self-published a number of true war stories and recently finished 'Flight of Eagle' which highlights the story of a Polish submarine, Orzel, which escaped from the Baltic Sea to joining Allied Forces in Rosyth at the start of World War Two.
And he says he has a few more ideas up his sleeve for the future issues of Commando.
"The stories take quite a bit of time to make sure they are historically accurate, but it's been a great journey so far," he said.
"I'm particularly interested in telling more stories based in the local area as I don't think many people know about some of the amazing historical events happened right here in Fife."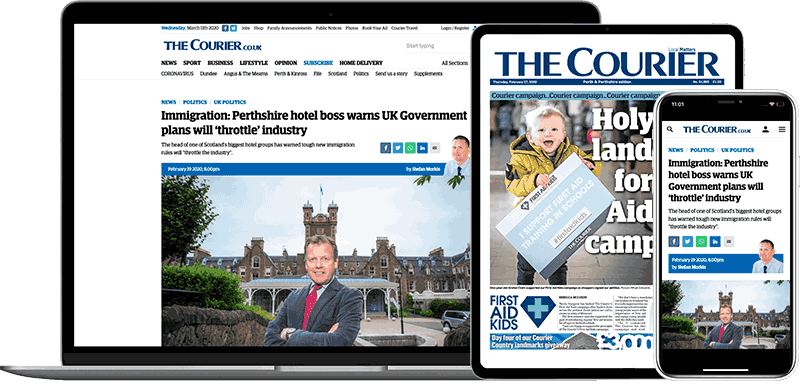 Help support quality local journalism … become a digital subscriber to The Courier
For as little as £5.99 a month you can access all of our content, including Premium articles.
Subscribe