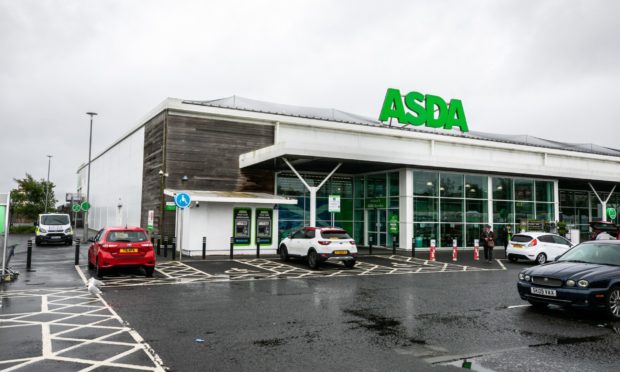 An axe-wielding man who forced the closure of a Fife supermarket as staff and customers feared for their lives has been jailed for more than three years.
Terrified onlookers at the Asda store in Glenrothes watched in horror as Richard Flynn, 40, returned to his car after being asked to leave the shop and pulled out an axe before striding back towards the entrance.
Staff, who had cowered as Flynn threw various items at them just minutes earlier, managed to lock the doors to prevent a more serious outcome.
But Flynn's meltdown did not end there.
He went on to deliberately reverse his car into a police car in his street, sending the vehicle and two officers who had dived into it to avoid injury a distance of 15 metres from where it had been parked.
Sentencing Flynn at Kirkcaldy Sheriff Court, Sheriff James Williamson said someone could have been seriously injured had it not been for the quick thinking of Asda staff.
"It's fair to say that you carried out an appalling catalogue of public disorder and violence over the space of a few hours," the sheriff told Flynn via video link.
Shoppers ushered to warehouse as police officers injured in Fife supermarket 'axe' chaos
Flynn admitted throwing a basket of groceries, water bottles, sanitising spray and plants at staff at the Asda in Fullerton Road on July 1, throwing a trolley at scanning devices and then walking to his car before brandishing an axe in the car park.
He also admitted possessing an offensive weapon, and deliberately reversing at speed towards PCs Craig McNicol and Mark Farrell in Alves Drive, Glenrothes, later that morning.
The court previously heard Flynn had been banned from the store and suddenly became argumentative after being asked to leave.
After swinging and hitting staff members with a basket, causing one to fall back into a display of car seats, he launched various items at employees before leaving.
There was no relief though as Flynn went back to his Ford Focus, pulled out an axe and was seen holding it in both hands as he headed back towards the supermarket.
Staff locked doors to deny him entry, and he was later tracked down to his home address in Alves Drive where he reversed his vehicle towards officers sent to arrest him.
The two officers who sought refuge in their marked car suffered whiplash injuries and needed hospital treatment.
Solicitor Graham Inch said his client's mental health had suffered after being made redundant and the death of his mother, who lived in Portugal, during lockdown.
He added that Flynn was living a "fairly isolated" existence at the time.
Mr Inch went on to suggest that Flynn had the axe in his vehicle as he liked to chop wood in an area of land frequently used by walkers, and not for any sinister reason.
The solicitor also said Flynn had not intended to mow the officers down in his street, but accepted the pair had entered their vehicle after seeing Flynn reverse at speed.
"He accepts his conduct was absolutely shocking and he deeply regrets any injury or anxiety caused to any of the individuals that morning," Mr Inch said.
Sheriff James Williamson sentenced Flynn to a total of 40 months in prison on the charges libelled, backdated to July 2.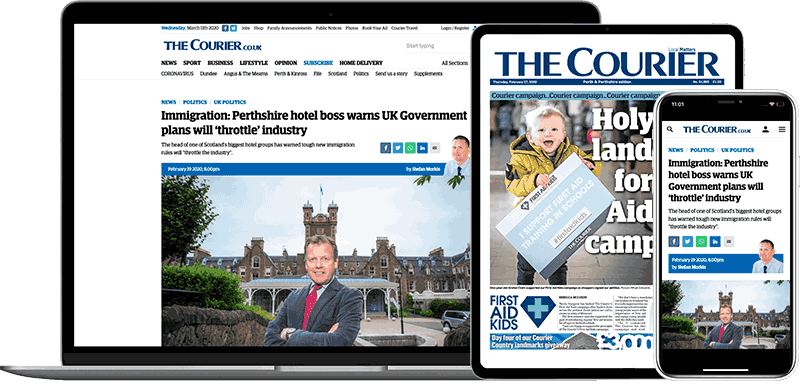 Help support quality local journalism … become a digital subscriber to The Courier
For as little as £5.99 a month you can access all of our content, including Premium articles.
Subscribe