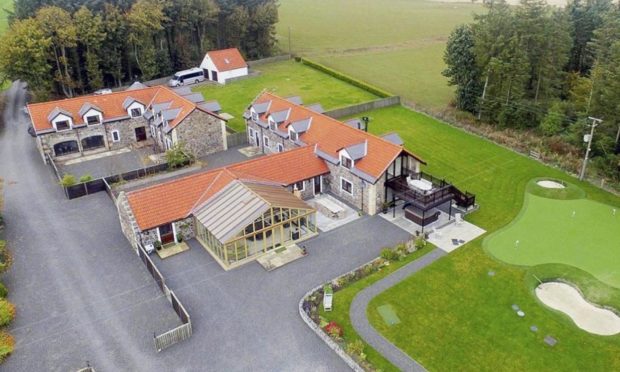 A Fife company has submitted plans to create what it believes will become "Scotland's finest hospitality experience" at Peat Inn.
Hawkswood Resort Development Limited want to develop a luxury "micro-resort" on the Hawkswood Country Estate, complete with a new five-star restaurant/bistro boasting its own helicopter landing pad.
Hawkswood Country Estate, a 10 minute drive away from St Andrews, already offers self-catering accommodation and a small driving range and golf facilities.
Plans are in place for a further four holiday homes, three tree houses with glass atriums and elevators, and a private golf course on 15 acres of recently purchased land.
The restaurant will be open to the public and guests of the estate and will include an outdoor seating patio area and a 47-space car park.
John Ainscough, owner of Hawkswood who has trained as a chef, said: "It's going to be very much a five-star experience – it's what we do here.
"There will be a lot of homemade goods prepared and baked on site and our food will be fork to plate within a five mile radius.
"I'll be doing barbeques as we already have a lot of them here. We have a lot of Americans come and stay with us and they love a steak.
"I just know this will do very well."
Documents submitted alongside the planning application note that 70% of the resort's guests in the summer months are from overseas, with Hawkswood accommodating "discerning and well-travelled people with high expectations".
"We want to welcome even more of these high-spending visitors to Fife, further increasing our positive impacts on the local economy," a supporting statement added.
"To do so, we need to offer additional facilities – most importantly an on-site bistro which will allows us to cater for larger groups and functions, especially weddings.
"The latest phase of our development will take Hawkswood Country Estate to the next level, creating a self-containing, very high quality 'micro-resort' which will help the whole area's tourism industry to recover more quickly from the damaging effects of the Covid-19 pandemic.
"We know that delivering our vision will not be cheap – but we will not compromise on our high standards as we aim to bring further prestige and renown to Fife."
Councillors are expected to consider the restaurant plans in due course.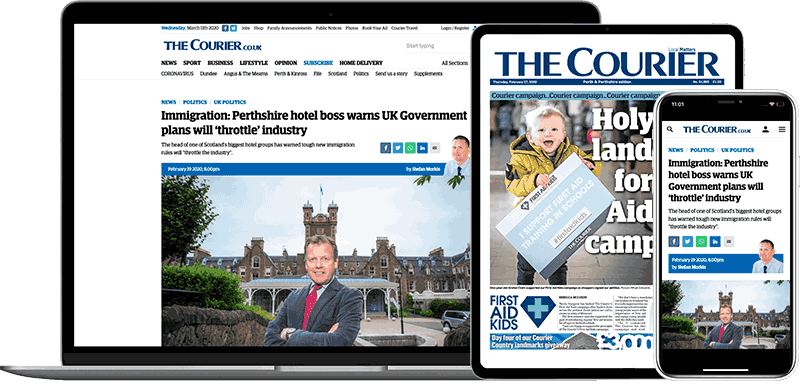 Help support quality local journalism … become a digital subscriber to The Courier
For as little as £5.99 a month you can access all of our content, including Premium articles.
Subscribe