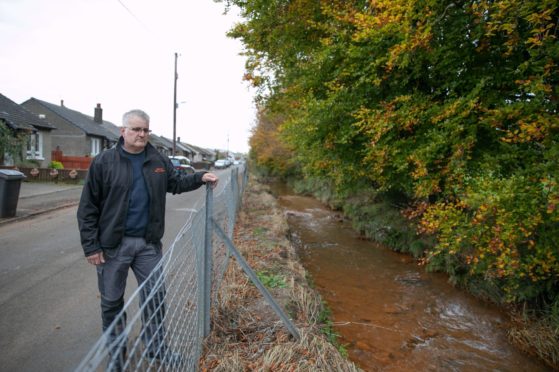 Fife politicians are calling on the Scottish Government to ensure the region is at the front of the line when it is distributing cash for flood defences.
The Draft Infrastructure Investment Plan sets out a proposal to increase Holyrood spending on flood risk management from £42 million each year to £150 million.
The area's SNP councillors and MSPs have signed a letter, urging the government to consider additional protections for residents such as Mark Watters, of Kinglassie, whose Burnside Cottages home was flooded following torrential rain in August.
Mr Watters said he had spent years going to meetings and signing petitions calling for something to be done to prevent the burn next to his home from flooding.
In August it burst its banks and he and his wife and son were left living in one room.
"It's totally devastating," he said.
"We are the forgotten street and desperately need flood defence following this disaster."
Depute Provost and Kinglassie councillor Julie Ford said the flooding in August was the worst she had ever experienced as communities were devastated, homes destroyed and cars written off.
"Whole stone walls were washed into a burn, residents lost cars, and water was creeping up into the second floor of people's houses," she said.
"My colleagues and I, across Fife, who represent flood-stricken areas, have for some time called for proper flood defences to be put in places to protect our most vulnerable communities. But, like everything else, we've been told time and time again that it is dependent on the available cash resource to deliver this.
"Our communities have faced flooding for too long and now need action. I have been and will continue to call for action to be taken, but our communities need the support to make any flood defence a reality."
Kirkcaldy and Cowdenbeath MP Neale Hanvey has also signed the letter.
"While it's encouraging to see the Scottish Government recognise the need for action with the proposed increase in flood investment, that money now needs to find its way to Fife," he said.
"We had people evacuated from their homes, caravans hanging off a cliffside at Pettycur Bay, and cars badly damaged as they floated around in the carpark at Victoria Hospital.
"If it wasn't for the tremendous community effort and charity of a local car dealership, then NHS staff would have been left with no way to get to work in the middle of a public health emergency.
"As a coastal region that was clearly the worst hit during the recent storm, Fife must see a significant share of the proposed increase in investment."
MSPs still have to vote through its spending plans, but infrastructure minister Michael Matheson said he was hopeful that would happen soon and the money could start to be distributed to the communities that need it most.
He said: "It is a national strategy driven by the needs of our villages, towns and cities and will deliver benefits to communities across the country."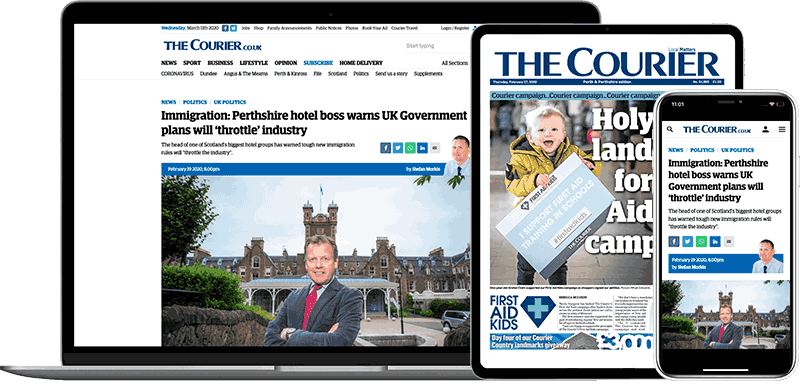 Help support quality local journalism … become a digital subscriber to The Courier
For as little as £5.99 a month you can access all of our content, including Premium articles.
Subscribe