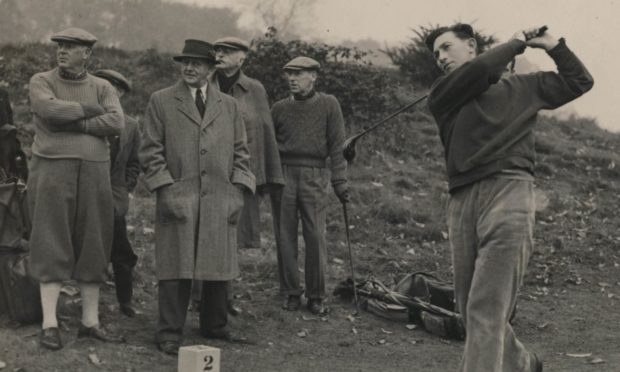 Tropical agricultural adviser and all-round sportsman Harry Matheson has died at the age of 97 after an extraordinary life in the UK and overseas.
The father-of-five died peacefully at home in St Andrews, where he settled after spending decades living in various parts of the world.
He began academic life at the Burgh School, St Andrews, before moving on to the town's Madras College, where he excelled both academically and in sports.
A spell at St Andrews University was followed by studies at Emmanuel College, Cambridge, to study tropical agriculture.
The practical side of the course was based in Trinidad and after completing his diploma, he returned to Tilbury Docks in Essex in 1948 aboard the Empire Windrush on its famous first voyage.
He was then given a post in what was Malaya, where he was joined in 1950 by Catherine who moved from St Monans to get married in Kuala Lumpur.
In October 1951 as part of his work as an agricultural officer, Mr Matheson drove along Fraser's Hill where, later that day, the British High Commissioner Sir Henry Gurney was ambushed and assassinated by members of the Malaysian Communist Party.
It was said the attack was purely random and could have involved any passing car.
He and Catherine returned to the UK in 1960, three years after independence, and he worked briefly for Scottish Agricultural Industries and then as a science teacher at Bell Baxter High School in Cupar.
He returned to tropical agriculture in 1967, moving to British Honduras to run Central Farm before various other postings, including to Lesotho, Western Samoa and Indonesia, working with the Food and Agriculture Organisation, United Nations Development Programme and the World Bank in Washington DC.
Despite his busy life, Mr Matheson's sporting prowess was always to the fore from a young age and he excelled in rugby, cricket, football and golf.
He captained the rugby and cricket teams at Madras and won the St Andrews Boys Golf Championships a record three times.
At university he played football alongside future Northern Ireland international and Spurs captain Danny Blanchflower, and in 1945 played for Scottish Universities at Hampden, eventually losing 4-1 to their English counterparts.
He was a Cambridge Blue at both golf and football and became captain and club champion of the Royal Selangor Golf Club during his time in Kuala Lumpur.
Golf remained his main passion and he was the longest serving member of the St Andrews Club in 1939, captain of the New Club in 1987 and was accepted as a member of the Royal and Ancient in 1976.
Even at the age of 76 he remained a formidable competitor with a low handicap, narrowly missing out on winning the R&A's Calcutta Cup and making do with the Royal Dornoch Bowl.
His wife Catherine was captain of the St Rule and St Regulus Ladies Golf Clubs in St Andrews.
The couple enjoyed many trips away, including a world tour to see all the children and grandchildren on her 80th birthday.
There are five children, 14 grandchildren, one step-grandson and 10 great-grandchildren.
In keeping with a great Scottish tradition of emigration, his children are in South Africa (Ian), Australia (Sheila), USA (Alan) and New Zealand (Moira), with only one (Colin) remaining in Scotland.
Mr Matheson's 91-year-old brother Alistair, a former cabinet maker, retired earlier this year as a tour guide for the Links Management Trust in St Andrews.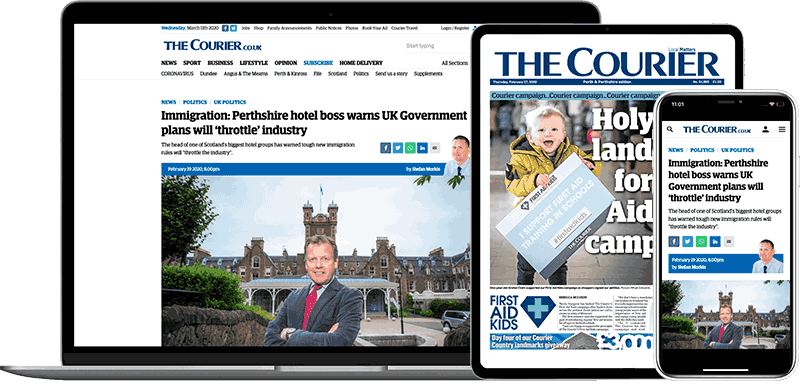 Help support quality local journalism … become a digital subscriber to The Courier
For as little as £5.99 a month you can access all of our content, including Premium articles.
Subscribe