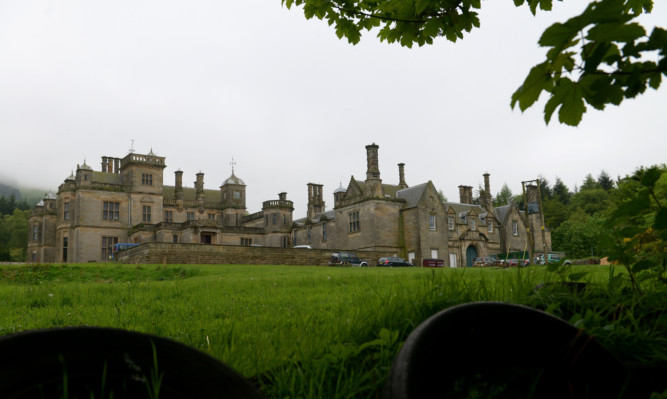 A former pupil at a Christian Brothers school in Fife told a court he protected his face as he was punched and slapped "20 times" by an elderly social worker.
The 50 year-old witness – now an army captain – addressed the High Court in Glasgow about events at St Ninian's in Falkland when he was a boy.
He and his brother had been sent to the then List G school, which was run by the Christian Brothers.
Giving evidence at the trial – where five men face historical abuse charges – the witness said he initially found St Ninian's "quite scary" and "daunting".
Prosecutor Kath Harper later questioned him on discipline at the school and asked was there anything that "caused concern".
The witness replied: "As an adult, in hindsight looking back, I think it was at times wholly wrong, but at the time you just accepted it and moved on."
He recalled it being "physical" as well as boys being made to stand in a hallway for periods of times.
Miss Harper said: "What did you think of the discipline during the day?"
He replied: "It seemed the same 24/7. They were the rules and they were obeyed."
The soldier – now married – went on to allege he was physically assaulted by one of the accused, Michael Murphy.
The 76 year-old was said to have been a social worker at the school.
The witness claimed he was attacked after he had a row with another resident.
He told the jury Murphy got hold of him after he told the accused to "f*** off" or stuck two fingers up at him.
The witness recalled: "I was crying, screaming. Mr Murphy was irate, angry.
"He sort of grabbed me and started slapping and punching me. It went on for a wee while.
"I had to apologise for what I had done wrong. Looking back, it was probably 20-odd times (being struck) – my hands were curled up trying to protect my face.
"I apologised then Mr Murphy let me go."
Murphy's lawyer Michael Anderson later put to the witness that the OAP had "no recollection whatsoever" of the alleged incident.
But, the former resident said it was "factual".
The court heard that the witness later wrote a book – published in 2011 – which included details about his time at St Ninian's.
But, the jury was told that nowhere in it was there was a complaint of him being assaulted or struck while at the school.
Edward Targowski QC – defending one of the five, John Farrell, 73, showed the witness a number of photos of boys at St Ninian's.
These included residents going on trips – including to Celtic FC – and taking part in a Burns Supper.
Mr Targowski: "That would be a complete contrast from the life you and your brother had before?"
The witness: "That's true."
Prosecutors list a total of 121 charges against Farrell, of Motherwell, Paul Kelly 63, of Plymouth, Edward Egan, 78, of Liverpool, Murphy, of Dunfermline and William Don, 62, from Leven.
These involve claims of sexual and physical abuse between 1967 and 1983.
The Crown allege that a total of 35 boys were allegedly abused.
The trial, before Judge Lord Matthews, continues.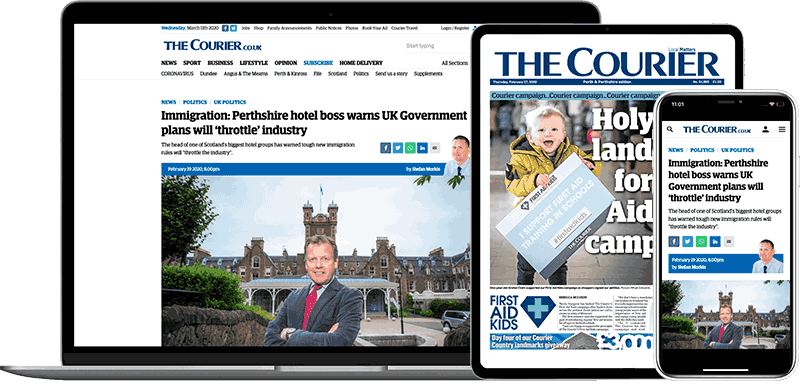 Help support quality local journalism … become a digital subscriber to The Courier
For as little as £5.99 a month you can access all of our content, including Premium articles.
Subscribe