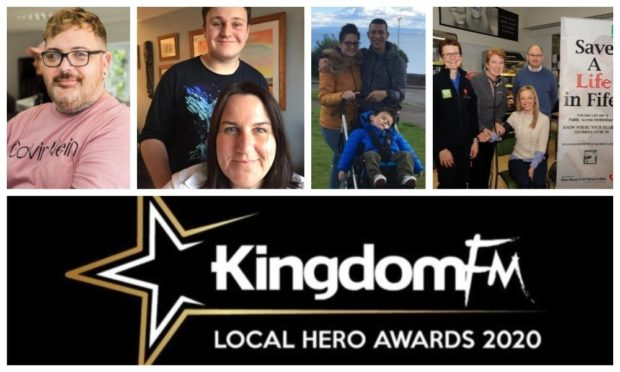 Kingdom FM's Local Hero Awards may be a bit different for 2020, but it is now more than ever hugely important to celebrate the achievements of inspirational people from all walks of life.
Throughout last week, all of our finalists were revealed to the public on air on Kingdom FM and online here at The Courier, and it is now time to reveal this year's winners…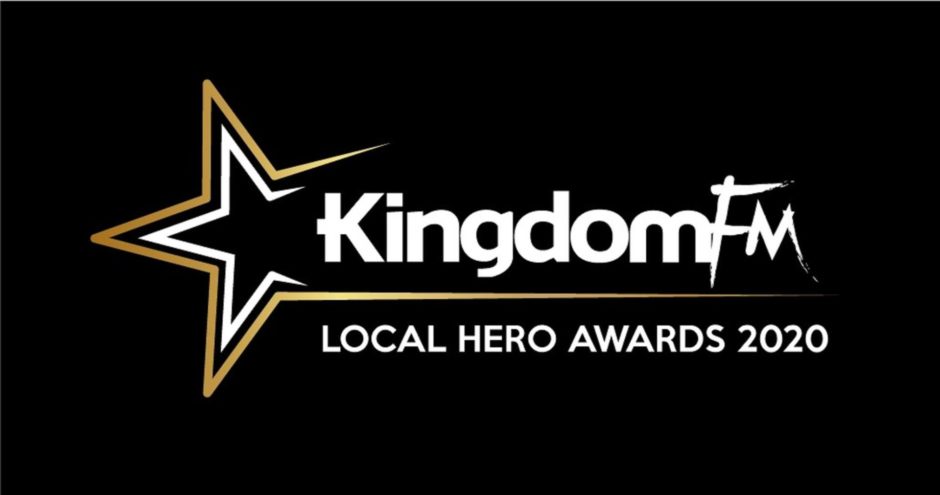 Act of Kindness (supported by VELUX)
CRAIG BOYD
Leven salon owner Craig Boyd is a worthy winner of this year's Act of Kindness award.
Craig is constantly thinking of ways to help his local community and has, for the past few years, collected bags, coats and stationary for kids going back to school, so that no-one goes without, feels badly or is bullied. He and his staff also offer free haircuts to kids whose parents can't afford it and supports a range of other causes and activities, including the Kennoway Carnival.
"For the past five or six years we started collecting for the local foodbank and when we realised there were more and more working families using the foodbanks we thought: what else could we do?" he explained.
"I was speaking to a school teacher who was saying how upset she was when she saw new kids starting school that didn't have new uniforms so we started collecting everything a kid needs for starting back at school.
"We started doing the free haircuts and it turned into a really big day where the whole community comes together and helps out.
"I came from a single parent family in the 80s so I know first hand what the struggle is like and it's great just to be able to give something back to the community that's helped me get where I am."
Carer of the Year (supported by Delmor Estate Agents)
RUARIDH NEWTON
Ruaridh is 15-years-old with ADHD and Dyspraxia, yet despite his own difficulties has gone above and beyond to look after his mum who has MS and heart failure. Ruaridh will dodge social events and time going out with his friends so that he can help his mum out with daily living difficulties.
"I'm very honoured and very happy to have been nominated but it still feels a bit weird just to be nominated for living an every day life, if that makes sense," Ruaridh said after being told he's a winner.
"I help out around the house, help out with the cleaning and making the bed but a lot of my job is more on the entertaining schedule – I've got to keep mum company and try to keep her spirits high."
Mum Amy spoke of her pride at Ruaridh's award, adding: "You can't be down when Ruaridh is around."
Best Family (supported by Purple Bathrooms)
THE LONDRAS
Charlene and Innes Londra provide 24/7 care to their young son Gino, who has a rare condition that causes a range of medical problems for each child who has it. Despite going through so many difficult times as a result, the Londras continue to fundraise, raise awareness of Gino's condition on social media and actively lobby supermarkets to provide trolleys to support special needs children as many still don't do this.
Beauty therapist Charlene was nominated by one of her clients and was delighted to have won.
"It's strange because it's just our normal life, our family," she said.
"Once you've got your head around family life with a little boy who is disabled, we tried to make things as positive as possible which includes lots of fundraisers and other things – anything to just benefit other children with disabilities.
"It's really lovely to be named Best Family and it's strange because it's just what we do."
Volunteer of the Year (supported by Cadham Pharmacy)
EAST NEUK FIRST RESPONDERS
Volunteers with the East Neuk First Responders give freely of their own time, often at unsocial times such as weekends and through the night, to provide a vital initial response to potentially life threatening medical emergencies in their local community.
Gillian Duncan, from the group, described the award win as "fantastic".
"It has lifted spirits because we've all been working hard and everybody is feeling a little bit jaded," she said.
"Every minute counts in a life threatening emergency and the group was set up to improve people's survival chances in these emergencies."
Gillian explained that the group has installed 62 defibrillators in the East Neuk alone which equates to £82,000, and she added: "We can only do what we do because of the support of the community, which has been absolutely fantastic.
"We're entirely charity run and everybody is a volunteer so it's outstanding the support we get."