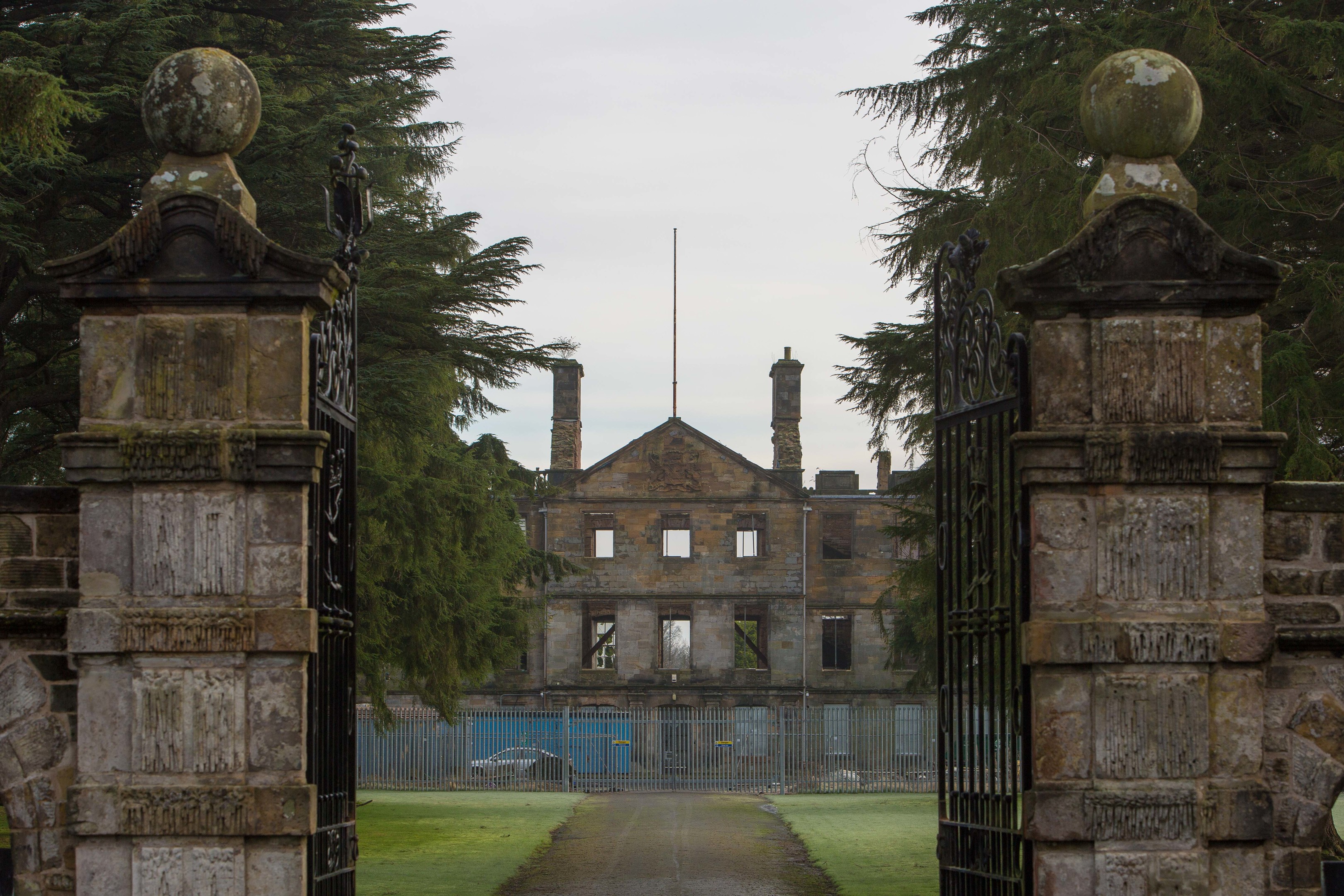 Fears have been raised that a historic Fife mansion house could be about to be "buried" as part of a housing estate.
The 17th century Leslie House, which was the former seat of the Rothes family, has been the subject of debate for decades and was virtually destroyed by fire in February 2009 – just as plans to bring it back to its former glory were progressing.
After years left as a masonry shell, new owners Byzantian Properties have come forward with a new planning application to convert the former eventide home into 24 flats and create eight new houses elsewhere in the grounds.
That blueprint has been recommended for approval by councillors who will decide the application later this week, but Leslie Community Council has voiced its concerns over the development amid plans for other properties elsewhere on the site.
Mags Devine, treasurer for Leslie Community Council, said the group is keen to see Leslie House restored and occupied but is concerned this application will "bury Leslie House in a housing estate".
It has therefore lodged an objection on various grounds, including traffic problems, access issues and the fact the development is "over ambitious".
"In order to maintain the stately presentation of Leslie House, it is our view it must sit in its own grounds where it can command the area," she said.
"It is this type of application that Leslie Community Council have been hoping would be brought forwards, rather than a 'housing estate' with Leslie House a token feature."
Generally understood to be the first house in Scotland designed by classical principles, Leslie House was developed by the seventh Earl (and only Duke) of Rothes.
The house was destroyed by fire in 1763, with the remains of only the west wing surviving and being altered to form a new house, and it remained in the Rothes family until it was gifted as an eventide home before that closed many years ago.
However, with a number of plans coming forward in the last couple of decades to restore the house and its surroundings, those were thrown up in the air in 2009 when the A-listed property was again devastated by fire during redevelopment.
The new plans would see 24 flats, comprising one to four bedrooms each, created as part of the conversion, along with six three or four-bedroom new build houses in gardens to the rear of Leslie House and two four-bedroom homes which will be situated at the west end of the driveway behind the main entrance gates.
Despite Leslie Community Council's concerns, case officer Katherine Pollock has told councillors they should back the proposals when it comes before them later this week.
"The proposal involves conversion and extension of a Category A listed building to create a residential development which will protect the existing built heritage assets with no significant adverse impacts on their setting and the character of the listed building and any features of special architectural or historic interest," she said in a report.
"The proposed design is complementary and sympathetic to the surroundings and will improve the overall quality of the area."