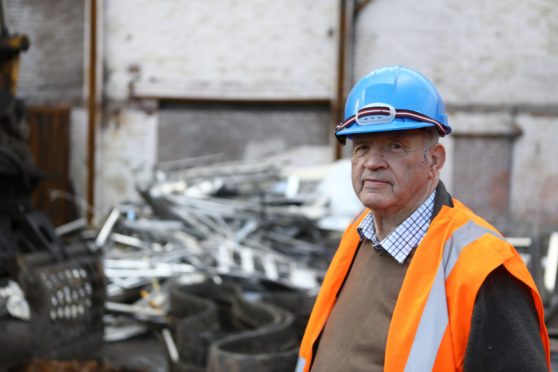 A Fife scrap metal yard owner has stood by his decision to enter a fire ravaged shed condemned by building standards.
William Wallace, 80, said he and his son went into the shed at Aberhill Metals in Cupar to dampen down embers after being told by the authorities it was not safe to enter following a major fire in July.
The move earned him prohibition notices from the Health and Safety Executive (HSE), who said he entered the building without an assessment being carried out by a structural engineer.
HSE also said he had "failed to ensure, so far as is reasonably practicable the health, safety and welfare of your employees as they have been working in close proximity to the building unit".
But Mr Wallace said he had been left with little choice and that he knew the structure of the building.
He said: "I've been in business for 50-odd years and the fire service wouldn't go in because they thought it was dangerous.
"I was left then to dampen down the fire that was burning inside. How else could I dampen it down without going into the building?
"In my opinion the building wasn't dangerous because I know the structure of the building."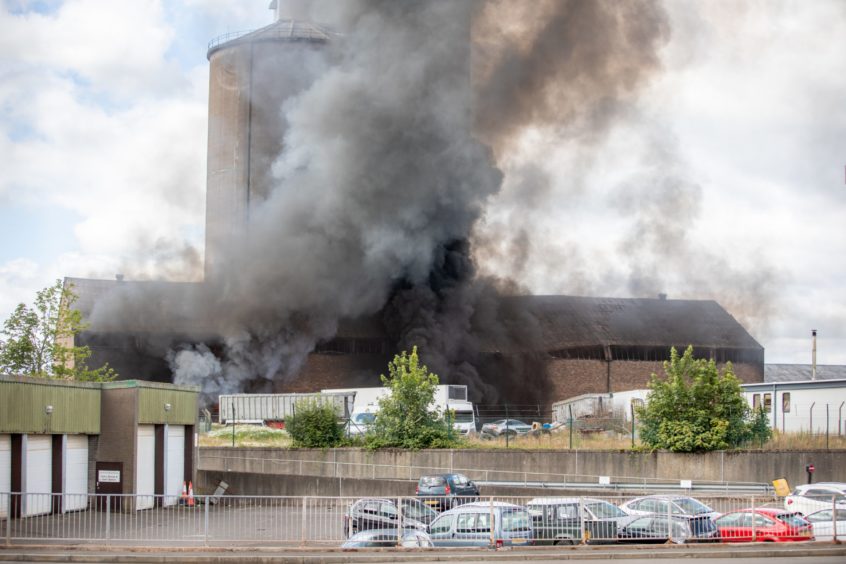 Fire destroyed part of Mr Wallace's family business on July 21.
The blaze took hold in a warehouse at the premises in Cupar Trading Estate, sending plumes of smoke into the sky which could be seen for miles.
Along with the 1960s silo next to it, the shed was once part of Cupar's former sugar beet factory.
Opened in 1926, the beet factory closed in the early 1970s, less than a decade after the silo was built.
Mr Wallace has a long association with the site, having worked as a driver for the factory.
He said he was left "in shock" by the blaze, which has cost him thousands of pounds.
Having been deemed unsafe by Fife Council's building standards team, the shed has now been demolished.
However, Mr Wallace said the demolition was unnecessary and the structure could have been salvaged.
"That building could have withstood an earthquake," he added.
"The council have just done themselves out of £30,000 a year in rates."
Garry Nicoll, Fife Council service manager for building standards and public safety, said: "Building Standards and Public Safety served a notice under the Building (Scotland) Act 2003 on July 30, 2020, requiring the owner to take steps to remove any potential danger to the public from the building structure.
"Work to remove the immediate danger has been completed by partially demolishing the building and securing the site.
"We are liaising with the owner regarding their longer term plans to either completely demolish or redevelop the building."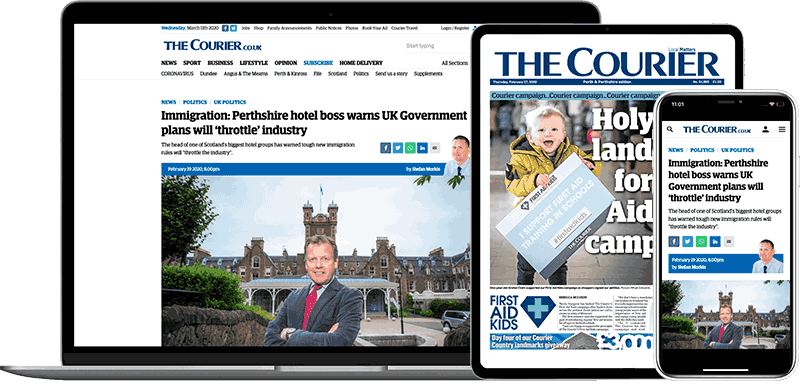 Help support quality local journalism … become a digital subscriber to The Courier
For as little as £5.99 a month you can access all of our content, including Premium articles.
Subscribe