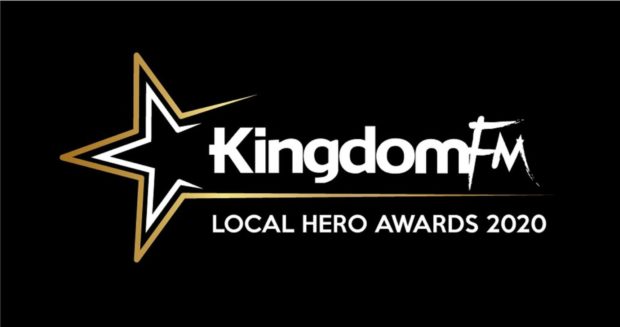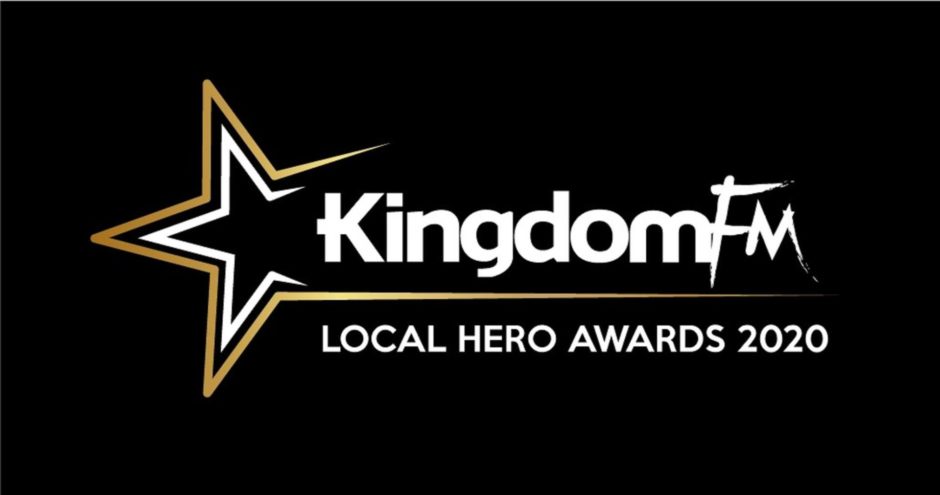 Kingdom FM's Local Hero Awards may be a bit different for 2020, but it is now more than ever hugely important to celebrate the achievements of inspirational people from all walks of life.
Throughout last week, all of our finalists were revealed to the public on air on Kingdom FM and online here at The Courier, and it is now time to reveal this year's winners.
NHS Hero (supported by Forth Ports Rosyth)
CHRISTINA FLEMING
Christina is an ICU nurse at Kirkcaldy's Victoria Hospital who has been working during Covid-19. Not only did she work three 12 hour shifts a week throughout, she supported her co-workers and kept a positive and upbeat attitude. Alongside all of this, she has taken on a student nurse who has worked alongside her during the pandemic. She has studied her mentorship in her spare time, taken every shift as a learning opportunity and pushed the student to become an amazing ICU nurse already.
An emotional Christina was proud to have picked up the award.
"I don't think I've done anything different – my team has been incredible," she said,
"Not only were we in full PPE, dealing with an illness we've never dealt with before and dealing with extremely sick patients but we were also all trying to teach new staff and students."
"To me I was going to my work and doing my job in a challenging time but there are so many people who have been working outside of their comfort zone who deserve this more than me, but it's really nice to have been nominated."
Star Teacher (supported by St Andrews University)
SAMANTHA MILLER
Sam is the composite teacher for the 4,5,6,7 class in Letham Primary School. The admiration her class has for her is obvious and she has been nominated for her inclusive and open approach which has developed a community of children who genuinely care for and lock out for each other.
When a youngster with autism struggled with noise and was too self-conscious to wear his headphones, Sam provided the whole class with sets of them to make them a coveted fashion accessory instead of a sign of disability. Sam has run community cafes with the kids and works exceptionally hard to see each child bloom.
"I was so overwhelmed when I was told I was nominated," Sam admitted.
"The children do love each other so much and they are always looking out for each other.
"We do have some children with additional support needs but they don't see that as anyone different – they accept everyone for who they are."
Mary Leishman Award (supported by the Mary Leishman Foundation)
SARAH HENDRY SCHOOL OF DANCE
Sarah Hendry has spent over 30 years keeping up Scottish tradition to such a high standard on our doorstep. She has been scouted all over Scotland to provide workshops and was invited to tour Australia pre-lockdown where she provided workshops to dancers there. Over her many years of teaching her dancers have reached many goals and milestones, but she has always been focused on each individual child and what they personally can get out of Highland dance. During lockdown she has been running online workshops to keep dancers dancing with dancers joining in from Canada, Australia, Chile and Slovakia – an incredible feat for what was once a little dance school in Glenrothes.
"We've been a big part of the Glenrothes community and have had a lot of youngsters come through – we even still have dancers who just haven't left and are still faithfully coming every week," Sarah said.
"Even through lockdown and Zoom calls, they've kept a really good support network going.
"It's been a very hard six months but it's made the world a little smaller for Highland dance."
New Business Start-Up (supported by Business Gateway Fife)
THE HUG A MUG COFFEE SHOP
The Hug A Mug Coffee Shop has lifted the Gallatown area of Kirkcaldy since opening in August 2019. A hugely friendly café throughout the week, at New Year the café was opened as a soup kitchen for the vulnerable and homeless, while during Covid-19 owner Laura Davidson has continued to devote all their time to making sure meals are delivered to the vulnerable and anyone unable to get out.
It's no secret, but Laura herself lives with Fibromyalgia, yet she pushes through the pain and exhaustion to do her best for others.
"I was just so happy to get to the final three, so to have actually won it….." she said, fighting back tears when told of her award win.
"It's amazing."