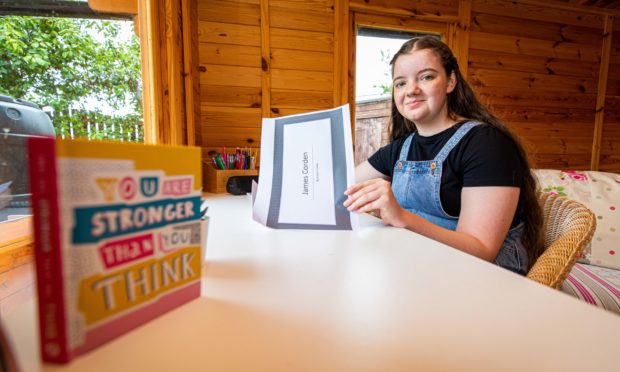 A teenage sign language celebrity has been named as one of the most inspiring young women in the country.
Fife girl Layla Cooke features on this year's 30 under 30 list, compiled by the YWCA to highlight the amazing women living in Scotland.
The 15-year-old is one of four Fifers to make the list which celebrates the achievements of 30 people aged under 30.
Layla, who has hearing loss, famously taught singer Lewis Capaldi to sign happy birthday and signed on stage for the Red Hot Chilli Pipers.
She has since gone on to teach other youngsters how to sign along to popular songs and won an Outstanding Achievement award from Enable Scotland last year for a host of other activities.
The Windygates youngster said she was amazed and delighted to be recognised on the YWCA's list.
"I got a message on Twitter saying I had been included on a list of the 30 most inspiring young women in Scotland," she said.
"She asked me lots of questions, including who was my role model and I said my mum Suzy, Leigh Macrae from River City and Stacey Solomon.
"I picked my mum because she just does everything to help everybody she can and I would love to be like her one day."
She said she felt very grateful to be included.
"I didn't have a clue about it. It's such a surprise," she said.
A blog profiling each of the winners will appear on the YWCA Scotland website during November and Layla's will feature on November 11.
Layla, who set up her own sign language academy, the LC Academy, to raise awareness of British Sign Language, appeared on the BBC Scotland soap's Storytime broadcast earlier this year, when River City stars read stories for children during lockdown.
She signed along with the readings, recording her contribution at home and sending them to the show for editing.
Another Fife teenager to make the shortlist is 16-year-old Amanda Amaeshi from Dunfermline, who edits her school newspaper, is a member of the Girlguiding advocate panel, a spokesperson for Girlguiding Scotland and a member of the Young Scot Health Panel.
The others are Elisa Sajed, 29, a community activist, feminist academic and disability activist, and Mia, 30, a Glasgow-based Palestinian-Fifer who sings, acts, writes and plays piano.
Dr Patrycja Kupiec, CEO of YWCA Scotland, said: "This has not been an easy year for any of us.
"Among all the tragedy, injustice and trauma we have experienced collectively and globally, we have also witnessed some amazing young people-led activism, which gave us hope that we can build back better together.
"30 under 30 is celebrating achievements of young women across Scotlad to further fuel this spark of hope.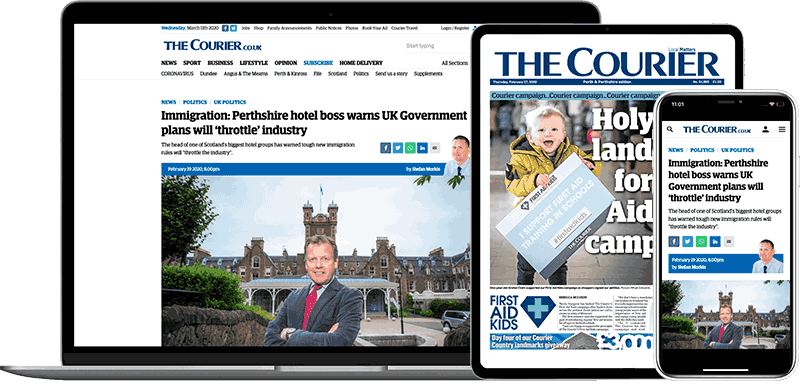 Help support quality local journalism … become a digital subscriber to The Courier
For as little as £5.99 a month you can access all of our content, including Premium articles.
Subscribe