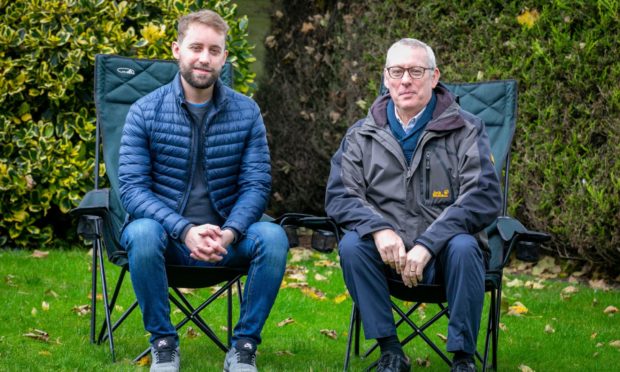 A Fife man whose life was transformed by a kidney transplant in 2014, has thanked his dad and the NHS on the 60th anniversary of the first living kidney donation in the UK.
George Portwood, 27, from Cupar was diagnosed with Alport Syndrome when just four-years-old, a rare genetic condition which results in the progressive loss of kidney function.
However, when it came time for George to start dialysis, aged 21, it was his dad, Graham, who stepped forward as a potential donor.
Due to being a good match, the transplant was able to go ahead in November 2014, giving George his life back.
The pioneering surgery was first performed at the Royal Infirmary of Edinburgh on October 30, 1960, involving twin brothers from Leith, by Sir Michael Woodruff and his team.
Since then, over 1,500 other people in Scotland have helped the likes of George and others by donating a kidney.
A kidney from a living donor generally offers the best outcomes for patients living with kidney failure who need a transplant, and those on the waiting list are encouraged to consider living donation as an option for this reason.
George said he had always known that a transplant would be needed at some point.
He added: "Throughout my teens, I was able to slow the decline through diet restrictions and medication, but when I turned 21 I started feeling really lethargic. I had to leave education as I had no energy, and eventually moved back in with my mum and dad.
"There was no quality of life at that point. I'd work for four hours and then have to sleep, and my dietary restrictions had to be tightened.
"I think my dad was always going to put himself forward when the time came, as I'm sure any dad would, but it wasn't really discussed.
"The day of the surgery was really emotional. I woke up in high dependency after the transplant and they wheeled my dad through so I could see he was okay.
"For me and people like me, the surgery is life changing.
"I was discharged in the December and as far as Christmas presents go, it was the best gift I'll ever receive. When it comes down to it, my dad is a superstar."
Minister for Public Health Joe FitzPatrick said it was a significant milestone in the history of transplantation.
"Living kidney donation has come a long way from that first surgery in October 1960, with 100 such operations currently performed in Scotland each year with a very high success rate," he added.
"The programme will remain an important part of increasing donation and transplantation rates when opt out legislation is introduced next March."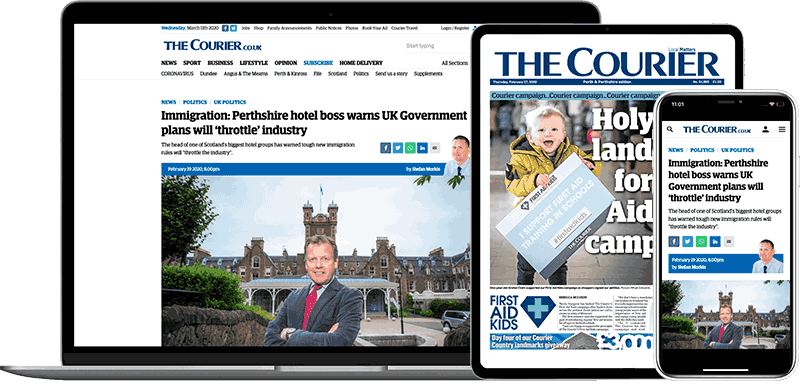 Help support quality local journalism … become a digital subscriber to The Courier
For as little as £5.99 a month you can access all of our content, including Premium articles.
Subscribe