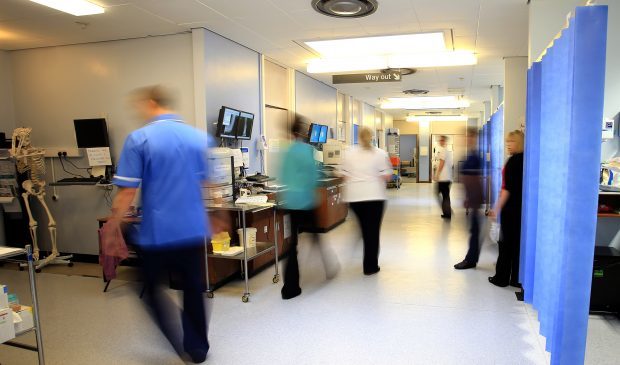 NHS Fife has suspended routine visiting at all hospitals after a spike in cases in the area.
The ban is designed to protect vulnerable patients and healthcare staff and begins on Friday at 7pm.
Dona Milne, NHS Fife director of Public Health, said some new patients are severely ill with Covid-19.
She said: "We know that the suspension of routine visiting will be concerning for patients and their loved ones, however, we have seen a growing number of COVID-19 infections over recent weeks and it is clear that we have considerable spread of the virus within our communities in Fife.
"Some of the people becoming infected are becoming very unwell and are being admitted to our hospitals. "
She added: "The nature of this virus is that it is highly infectious and can be easily spread by those with no symptoms at all or with mild symptoms.
"For those most vulnerable amongst us, such as those cared for in our hospitals, contracting COVID-19 can be particularly dangerous and it is vital that we do all that we can to protect those most at risk of the effects of the virus and to protect our health and social care services."
Visits will continue for those receiving end-of-life-care while pregnant women can identify one designated visitor.
Those suffering mental health difficulties and anyone with learning difficulties will also be allowed a visitor if being without would be distressful.
Adults can still accompany a child in hospital too.
NHS Fife is to suspend routine visiting across its hospital sites after a sharp increase in COVID-19 infections in the Kingdom.

To protect vulnerable patients and ensure the safety of staff, all routine visiting will be suspended from tomorrow at 7PM.

📲https://t.co/4JnFsvPUSt pic.twitter.com/neMf3yoj7A

— NHS Fife (@nhsfife) November 5, 2020
NHS Fife medical director, Dr Christopher McKenna, said: "COVID-19 poses a significant threat to those who are vulnerable and it is crucial that we take all reasonable steps to limit the opportunities for the virus to be brought into our hospitals.
"The likely challenges facing healthcare services in Fife in the coming weeks and months are considerable, as we seek to care for a rising number of patients with COVID-19 while also providing a good standard of care to other patients with other equally serious health conditions.
"We need to do all we can to prevent clusters of COVID-19 within our hospitals and it is not overstating the situation to say that by taking this step will ultimately help us to save lives.
He added: "Importantly, while we don't yet know how long these arrangements will remain in place for, patients and their loved ones can be assured that we will be doing all that we can to ensure those in our care can keep in touch with their loved ones while visiting remains suspended."