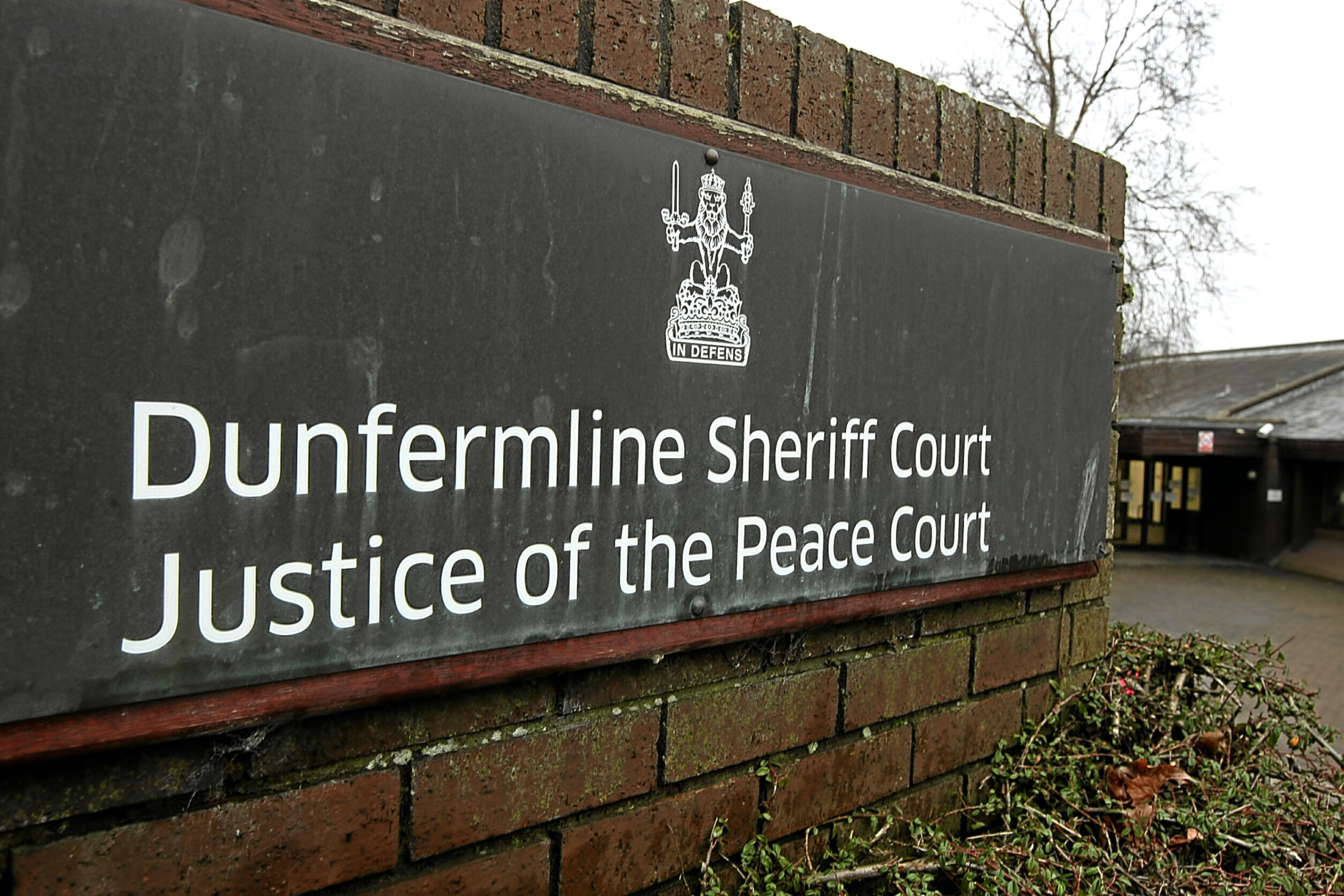 Scottish Power has admitted serious breaches of health and safety legislation which resulted in a horrific accident at Longannet Power Station.
Plant controller David Roscoe suffered severe scalding injuries after being engulfed by steam which escaped from a defective pipeline valve at the coal-fired power plant in October 2013.
The company had known about the fault for more than four years but nothing was done to repair it, Dunfermline Sheriff Court heard.
Mr Roscoe, who was 51 at the time, had to undergo major skin graft surgery and was unable to return to work.
After its guilty plea, the electricity giant could now face a huge fine.
The prosecution was brought against Scottish Power Generation Ltd, a subsidiary of Scottish Power and operator of the power station which is now closed down.
The company's QC Barry Smith said it was accepted there was "a clear failure to ensure safety by maintaining that particular part of the plant in good repair".
Scottish Power Generation Ltd, of Atlantic Quay, Glasgow, admitted that between March 1 and 12 October 2013 at Longannet Power Station, being an employer and having a duty in terms of health, safety and welfare of their employers, it failed to ensure the health and safety of employees who were required to work at unit four of the power station.
It admitted failing to maintain plant and a system of work that were safe and without risks to the health of employees in that it failed to ensure that a valve was maintained in an efficient state, in efficient working order and in good repair and failed to have a system in place to monitor the valve after it had been identified as faulty.
It further admitted that as a consequence, on October 12 2013, David Roscoe, an employee, was conducting routine plant checks in unit four when he observed steam emitting, turned the valve to close it, whereby he was engulfed in high pressure, high temperature steam to his severe injury, permanent disfigurement and permanent impairment.
Depute fiscal Louise Beattie told the court that the valve was identified as faulty in May 2009 when it was discovered an index plate was missing from it. At that time, the valve was "locked off" with a chain and padlock to prevent its use.
This was to be a short-term measure until a repair was carried out but this was never done.
In March 2013, it was discovered that the chain and padlock had been removed. It has never been established who did this, when or why.
Fifteen days before the accident, a contractor saw steam was escaping from the valve. He filled in a work order card for the repair to be done within a month.
On October 12 2013, Mr Roscoe saw steam coming from the valve and when he tried to stop this by turning it slightly he was badly scalded by steam, mainly to his lower body.
He sustained severe burns to his legs and also injuries to his arms and neck. He was rushed to Forth Valley Hospital accident and emergency before being transferred to the burns unit of Glasgow Royal Infirmary, where he was to spend the next four weeks.
He required extensive skins grafts to both legs and for three months had to go to the unit every second day for treatment.
He was unable to return to work and was medically retired last December.
QC Barry Smith expressed the company's "sincere regret" that the accident happened and that "it resulted in terrible injuries to a long-standing, experienced and much valued employee".
Mr Smith said of the huge Longannet plant: "It may have been built in the 1960's but it looked positively Victorian." The area where the accident occurred was "dark, dirty and wet," he added.
Sheriff Charles MacNair commented on the lack of remedial action after the defect had been identified. He said: "It's reported and it's so unusual that you'd have thought steps would have taken. The locking-up would have been acceptable as a short-term measure but you'd think it would be at the head of the 'jobs-to-do'."
Mr Smith said: "It's a highly regrettable state of affairs and nobody at Scottish Power would say otherwise."
Much of the defence submission was devoted to the size of the financial penalty to be imposed on the company.
Mr Smith asked the sheriff to impose a "significant but reasonable" fine against a firm with no previous convictions.
Sheriff MacNair pointed out: "This is one of Britain's biggest companies."
Mr Smith said more detailed financial information may have to be placed before the sheriff before he reached a sentencing decision.
The diet was adjourned until May 31.