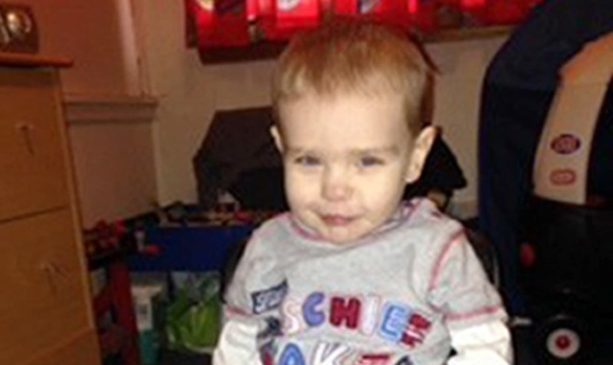 A woman accused of murdering toddler Liam Fee has told her trial there was "never any requirement to punish" the two-year-old.
Nyomi Fee, 28, also told jurors she had found it "very upsetting" to see the boy self-harm and not know what could be done to stop it.
Fee said she had been concerned about changes in Liam's behaviour and that she and her partner Rachel Trelfa, or Fee, believed he may have had autism.
The accused also told the court she had punished the boy the pair blame for Liam's death, but said it has been to protect Liam from being assaulted by the child.
Fee is on trial for a sixth week at the High Court in Livingston alongside her civil partner Trelfa, 31.
Both Fee and Trelfa – Liam's mother – deny murdering the toddler, who died at a house in Fife on March 22, 2014, and falsely blaming his death on another boy.
The pair – originally from Ryton, Tyne and Wear – also plead not guilty to a string of allegations of wilfully ill-treating and neglecting two young boys over a period of more than two years.
Fee is the first witness to give evidence for the defence after the Crown closed the prosecution case on Friday.
During questioning by her defence QC Mark Stewart on the 25th day of the trial, she told the court she and Rachel started having an affair in 2010 when Rachel was in a relationship with a man.
When Rachel became pregnant with Liam, they made plans to move to Scotland and be a family, the court heard. They headed north in December 2011 after Rachel's partner found out about the relationship and she became "scared".
Liam was born in August 2011 and the accused tied the knot in June 2012, jurors have heard.
The court was told how, by July 2012, Liam went to a childminder and his behaviour was "fine" at that stage.
But later on that year, Fee said they began to have concerns about behaviour in a boy they looked after, who was acting in a sexualised way towards Liam.
She said she began to notice changes in Liam's behaviour, including that he would pinch and bite himself, and voiced concerns about the behaviour to staff at the nursery which Liam had gone on to attend.
"I just had concerns," said Fee. "He had changed. It was like he wasn't the same little boy, so we were very concerned.
"Liam would freak out if it wasn't me that went into the room first. He wouldn't accept anyone coming in. He would bite his fingers, scratch himself, just get very distressed."
Fee said she had started to raise concerns with various professionals about Liam's behaviour around January or February 2013 and raised the possibility that the child had autism.
"It was very upsetting to see Liam self-harming and not know why it is and what we could do to stop it," she said.
The accused later told how the escalating behaviour of the young boy they blame for Liam's death put a strain on her relationship with Rachel.
"It was causing stress for us both," she told jurors.
Fee agreed that she would punish the young boy blamed for the death by giving him lines or smacking him, but insisted any punishment was not over an extensive period.
She also told the court: "There was never any requirement to punish Liam."
Asked about her motivation for punishing the boy, she said: "The main goal was to get the sexualised behaviour to stop."
Fee said it had been to "protect Liam … from being sexually assaulted."
Asked whether, looking back at her failure to seek expert help and "knowing what you know now", she would do things differently today, Fee replied: "Definitely."
The accused deny all the charges against them.
The trial, before judge Lord Burns, continues on Wednesday, when Fee will continue her evidence.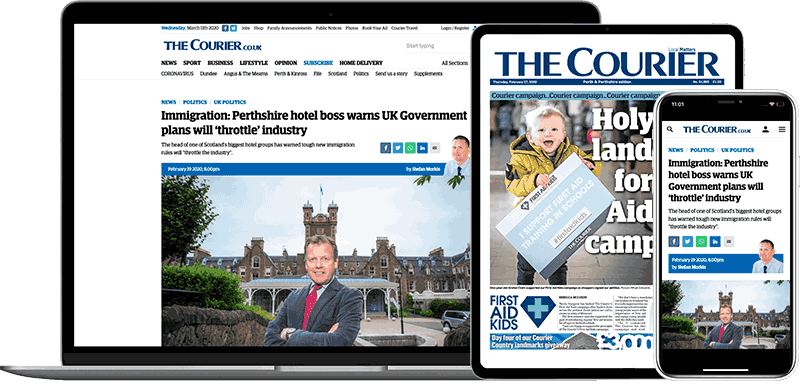 Help support quality local journalism … become a digital subscriber to The Courier
For as little as £5.99 a month you can access all of our content, including Premium articles.
Subscribe