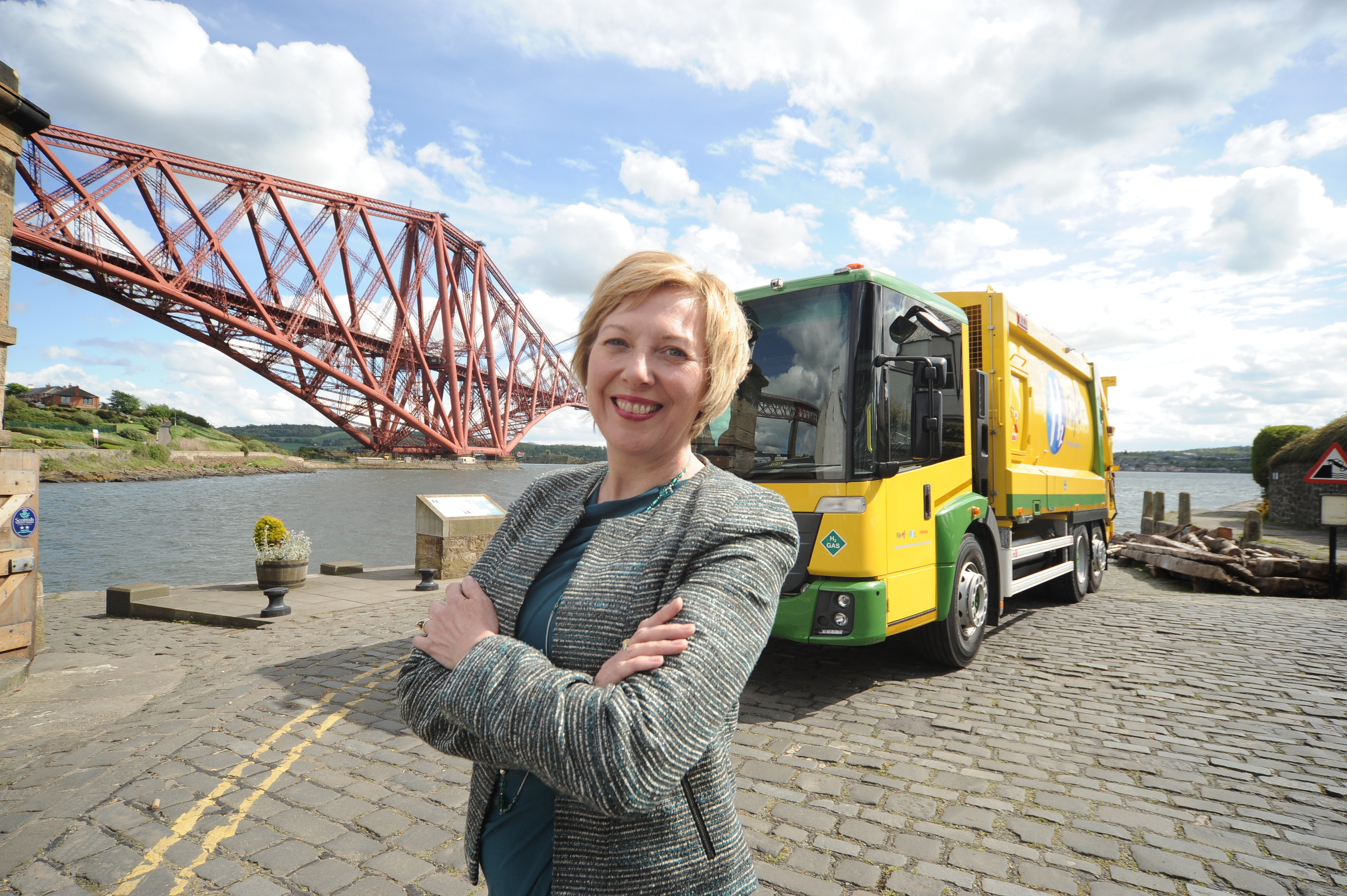 The world's first hydrogen dual-fuel bin lorry has arrived in Fife.
Ground breaking new technology has been used to convert two Heil Farid bin lorries to run on hydrogen and diesel, and they are the latest additions to what will soon be one of Europe's largest fleet of hydrogen powered vehicles.
The Levenmouth Community Energy Project aims to position Fife as a global leader in clean energy, with the Hydrogen Office in Methil aiming to become a world-class demonstrator of hydrogen applications generated from renewable sources.
Last year, the Scottish Government, through its Local Energy Challenge Fund, recognised the importance of this project by awarding it £4 million, and the new bin lorries will deliver reduced carbon emissions as well as improved air quality for communities.
Councillor Lesley Laird, depute leader and executive spokesperson for economy and planning, said: "Fife's leading the way in clean energy; we believe these two bin lorries are the first of their kind in the world.
"We envisage Levenmouth Community Energy Project will become home to one of Europe's largest fleet of hydrogen dual-fuel and electric fuel cell vehicles.
"I want to thank the partnership for all their hard work bringing this innovative project to life."
As well as the two bin lorries, Fife's hydrogen fleet will also include five Ford Transit vans which will run on dual-fuel diesel and hydrogen, and 10 Renault HyKangoo vans, which will run via a hybrid electric and hydrogen fuel cell.
There will be hydrogen refuelling points at both the Hydrogen Office, Methil and at Fife Council's depot at Bankhead, Glenrothes.