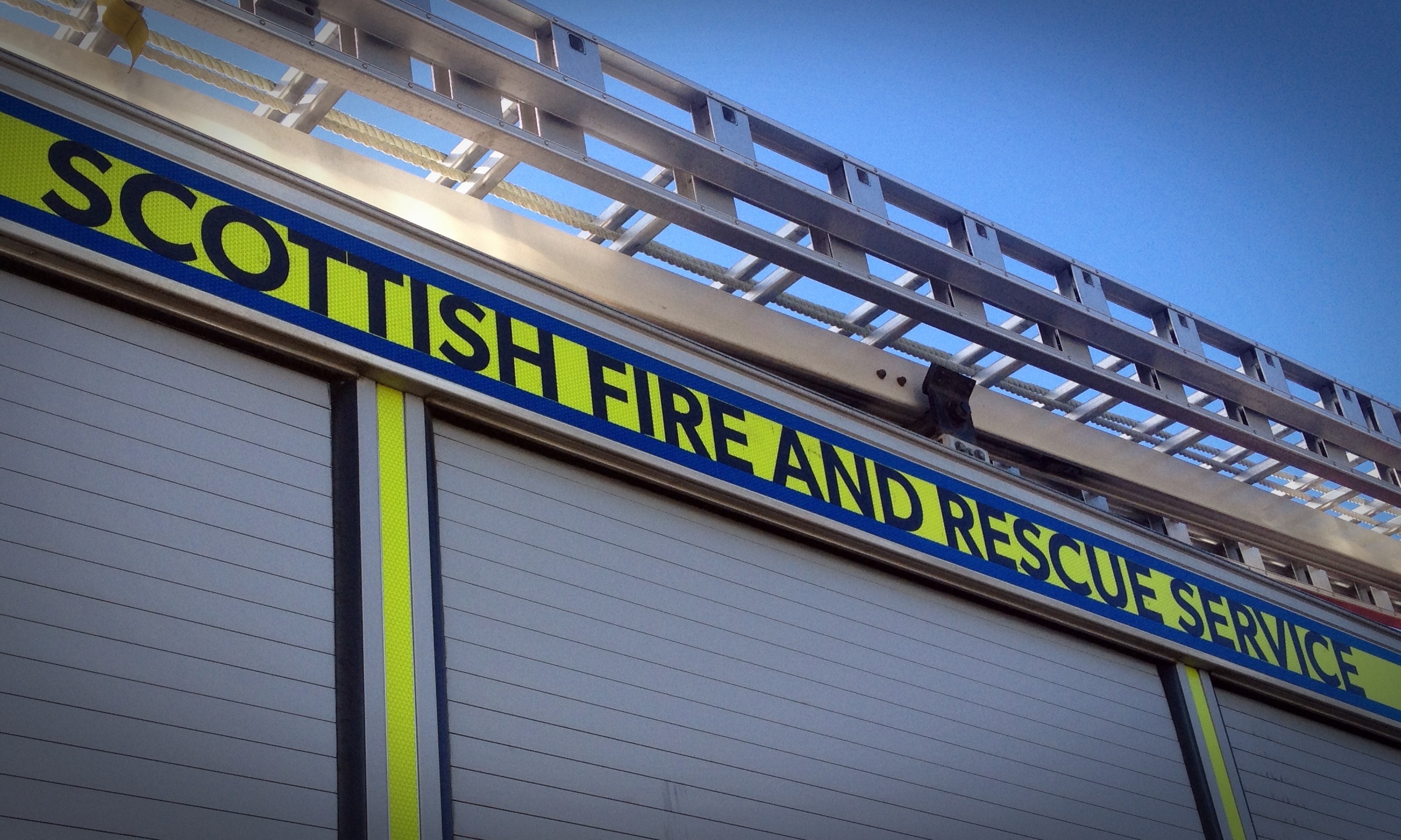 A Dunfermline man barricaded himself in a room and set fire to his flat, forcing his neighbours to be evacuated.
Robert Robertson, 36, currently a prisoner at Perth, admitted that on December 31 at his home in Macbeth Road, Dunfermline, he wilfully set fire to a quantity of refuse and it took effect causing damage to the house.
Depute fiscal Claire Bremner said Robertson had been a patient in ward two of Queen Margaret Hospital but had gone missing and police were alerted over concerns for his well-being.
Police tried to force their way into Robertson's house but were unable to do so and then saw smoke coming from a window.
The block was evacuated and the fire service, paramedics and an ambulance attended.
Firemen forced open a door which they found had been barricaded from the inside with a TV and other items of furniture.
As firefighters took hold of Robertson to remove him from his blazing home he started to struggle with them and had to be manhandled from the property to a waiting ambulance.
Robertson was then taken to Kirkcaldy's Victoria Hospital where he was treated in the intensive care unit suffering from smoke inhalation.
Robertson's council flat is currently not inhabitable because of the damage caused.
Defence solicitor Alexander Flett said his client's mental health state at the time was "quite unstable".
He admitted his client has a "a very substantial record" and is currently serving a sentence for another offence with a release date of June 3.
Sheriff Charles MacNair called for reports and refused bail.
Robertson will return to court for sentencing on June 21.