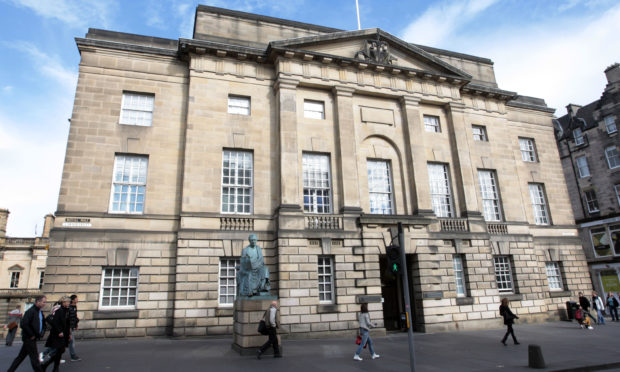 A sex predator who inflicted a sexually transmitted infection on a schoolgirl after subjecting her to repeated rape ordeals has been jailed for eight years.
Steven Hanlon sexually assaulted his victim when she was aged eight and nine before she revealed the abuse to a woman.
The victim was crying and was described as "extremely hysterical" when she disclosed the suffering Hanlon had put her through.
She was interviewed by police and social workers and spoke in detail about the ill-treatment and was medically examined and found to have an STI as a result of the sexual abuse Hanlon put her through.
The child's underwear was also examined and found to be stained with the rapist's DNA.
Hanlon (37) warned the girl that if she told anyone about what was happening he would be sent to prison.
Hanlon, formerly of Kelty, in Fife, who had been detained on remand, earlier admitted sexually assaulting and raping her on various occasions between July 2014 and August last year at houses in Fife.
A judge told him at the High Court in Edinburgh: "It seems clear that you used this young girl as a sexual object for your own gratification."
Lord Boyd of Duncansby said: "As can be imagined the victim suffered pain during the abuse."
The judge said Hanlon had been assessed as posing a medium risk, but added: "The fact is you have committed a very serious sexual offence against a young girl."
He ordered that the sex offender be kept under supervision for a further three years.
Lord Boyd said he had taken into account that Hanlon had pled guilty and spared the victim the further ordeal of giving evidence. The judge told him that if he had been convicted after trial he would have sentenced him to 10 years imprisonment.
Hanlon was also placed on the sex offenders' register.