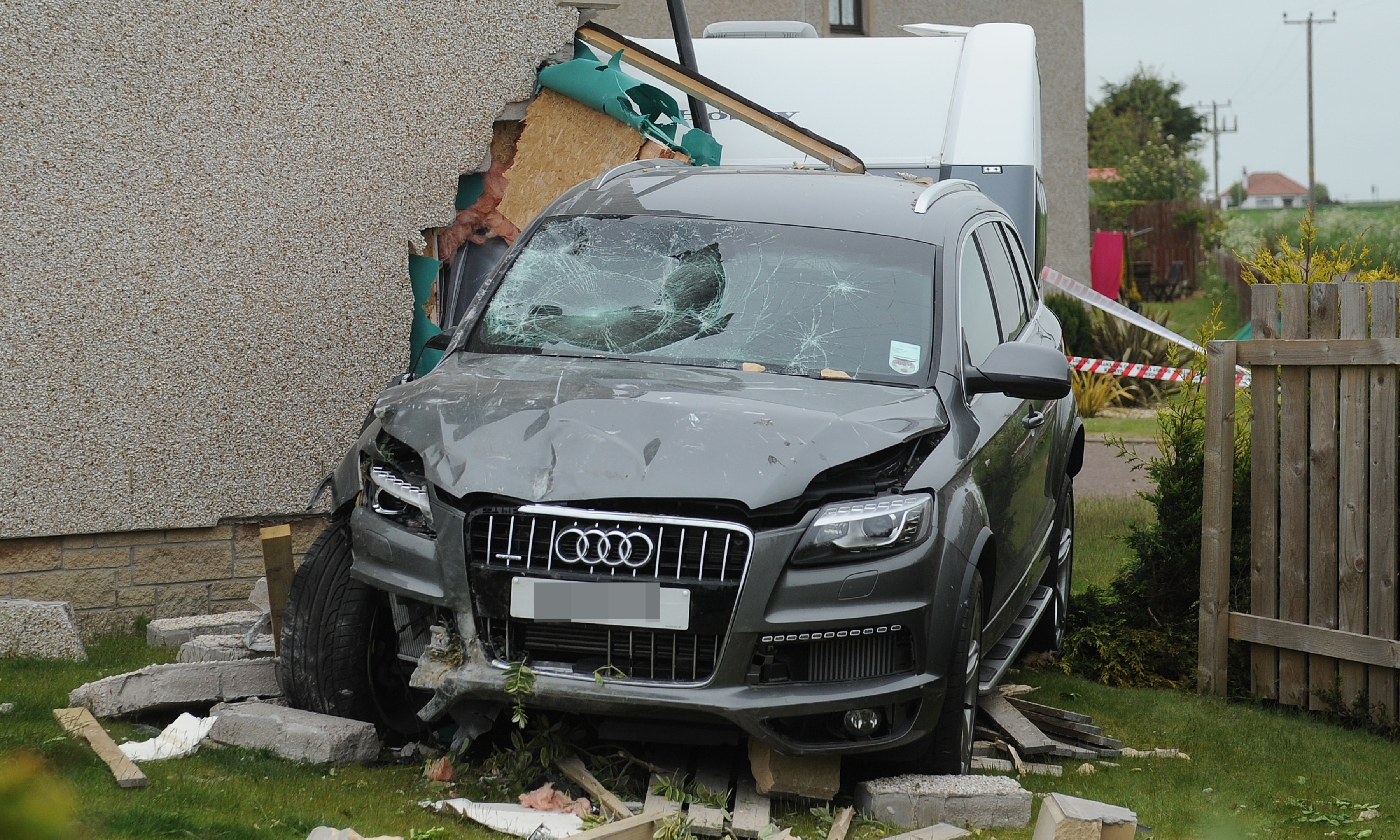 A woman has described her terror at seeing a car and caravan hurtling towards her house.
Jean Durie, 65, was at the front door when an Audi Q7 towing a large caravan crashed into her Crail house.
She leapt out of the way but the caravan smashed into the corner of the property, which she lets out as a holiday home, and became embedded in the wall.
The male driver, who is understood to have taken a turn resulting in his foot jamming on the accelerator, was released from his vehicle by firefighters and given oxygen at the scene by paramedics.
Both he and the woman also escaped injury but were taken to Kirkcaldy's Victoria Hospital for precautionary checks.
Jean had been at the Pinkerton Road house to welcome holidaymakers arriving from the Lake District for a two-week stay.
The guests turned up 20 minutes later and were shocked to discover the drama but were found accommodation elsewhere in the village.
Jean, of Boarhills, said: "I was standing at the front door not believing what I was seeing coming towards me.
"I leapt to the other side of my car which was in the driveway.
"Another foot and it would have pushed the car back.
"I've been let off lightly when I think about how much worse it could have been."
Despite being shaken by her ordeal, Jean was more worried about the couple in the car, who she wants to get in touch with to reassure.
She said: "I know they will feel terrible and I don't want them to feel any worse than they do already. It was a pure accident."
The middle-aged couple were travelling down Warsea Road towards Sauchope Links Park when the accident occurred on Saturday shortly after 3pm.
Their car struck the fence between Warsea Road and Pinkerton Road before hitting Jean's car and careering towards the house, the caravan going through the dining room wall.
Emergency services were joined at the scene by a Fife Council engineer to check the structure of the house.
The caravan is to remain in place until the building can be propped up but Jean said it did not appear the structure had been badly affected.
A spokesperson for Police Scotland said: "The Audi pulling the caravan came off the road, struck a fence and hit a car parked in the driveway then the house.
"Miraculously, no one was injured."
A spokesperson for the Scottish Fire and Rescue Service said: "When we arrived there was a casualty trapped in the vehicle, medically rather than physically.
"When the paramedics arrived the casualty was taken to hospital.
"Fife Council also attended so a building standards officer could check the structure of the building."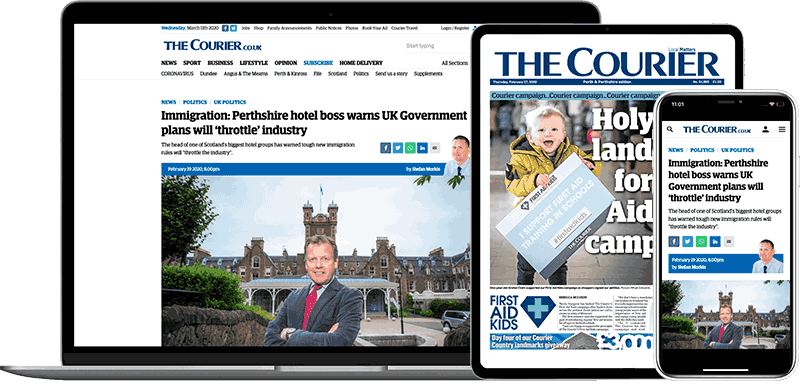 Help support quality local journalism … become a digital subscriber to The Courier
For as little as £5.99 a month you can access all of our content, including Premium articles.
Subscribe