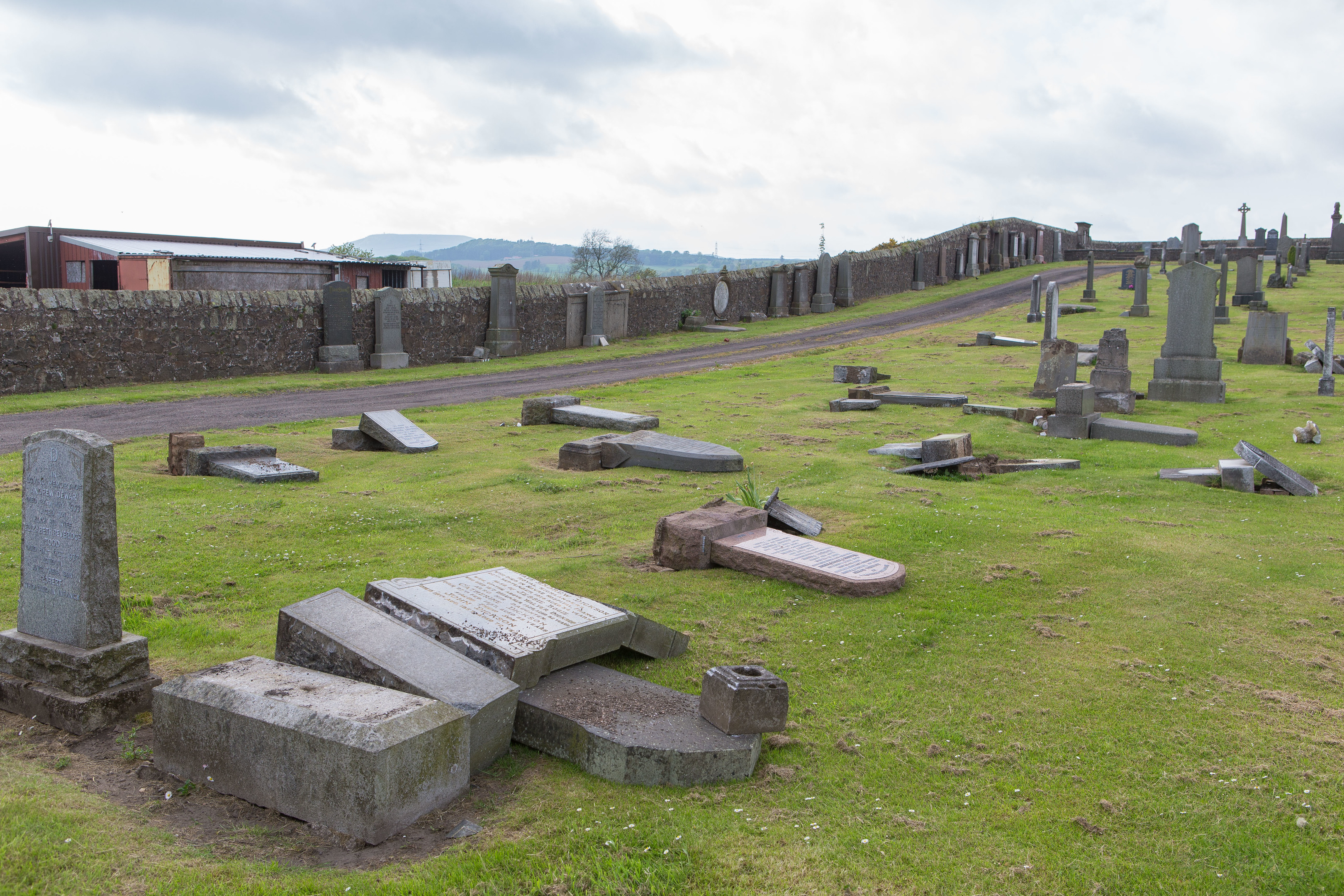 Police say they are following positive lines of enquiry following a deplorable vandalism spree at a Fife graveyard last month.
More than 65 headstones were knocked over at Leslie cemetery over the weekend of May 28 and 29 in an act of wanton destruction that has shocked the local community.
Glenrothes Community Inspector Joanne McEwan said enquiries were progressing very well and revealed she expects to have an outcome next week.
"This has caused a great deal of anxiety in the area," she said.
"We have been up and carried out a community survey on how to prevent this happening again."
In the meantime, police have stepped up a combination of high visibility and plain clothes patrols around the cemetery in a bid to deter youths.
Mrs McEwan added: "In the summer with the lighter nights there tends to be an increase in these types of incidents but the level of this has been extraordinary."
Leslie councillor Fiona Grant said she had no words to describe the vandals.
"To deliberately damage a place of sadness and respect is beyond words," she said.
"I would like to commend the police work on this so far and issue an appeal to the community for information if it's out there.
"We also have to repair the damage and I look forward to working with the council to heal what's been done."
The Courier revealed on Wednesday that local charity The Skene Trust has pledged money to fix the damage.
It is expected that several thousand pounds will be needed for the repairs.
Andrew Forgan, trustee and joint managing director of quarry operator Skene Group Construction Services said: "It was a despicable act by whoever carried this out, just mindless.
"People are really quite upset about it."
The Skene Trust gives £20,000 a year to local good causes from the operator of Lomond Quarry.
Fife Council's bereavement services manager, Liz Murphy, said the headstones were technically the responsibility of the families but welcomed the offer of help from the trust.
Anyone with information regarding the vandalism should contact Police Scotland on 101 or Crimestoppers anonymously on 0800 555 111.