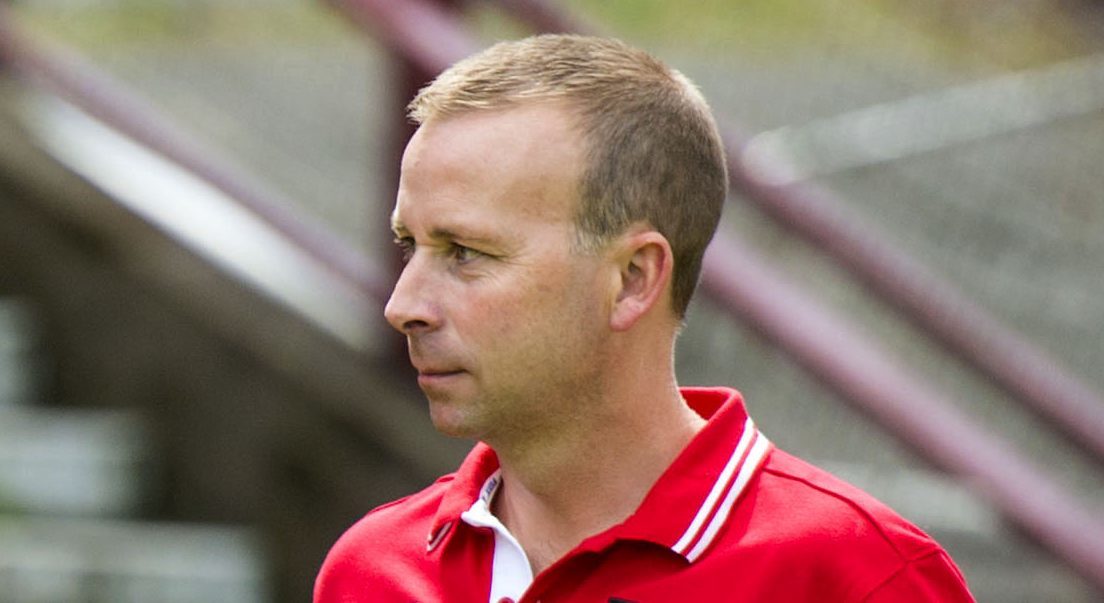 The new Fife Elite Football Academy has made an encouraging start in producing young professionals for the area's SPFL clubs, according to its head of coaching Stephen Wright.
And the former Scotland international believes that if the first two years are anything to go by, the concept should prove to be a successful one.
It was then SFA performance director Mark Wotte's vision that Dunfermline Athletic, Raith Rovers, Cowdenbeath and East Fife come together under one umbrella at academy level.
Ex- Aberdeen, Dundee United and Rangers full-back Wright, who was the head of youth at East End Park, has been tasked with merging four into one.
Understandably it was a challenge not without problems but Wright believes what has been put in place will serve young Fife footballers – and its pro clubs – well.
"Mark Wotte was in place at the time and he was keen to bring the joint academies to Scotland," Wright explained.
"At that point I was with Dunfermline and we had lost our Elite status and dropped a level.
"Mark met up with Craig McWhirter who has been a great advocate of youth development at Dunfermline over the years. The two of them helped drive it. It made complete sense and the directors of the Fife clubs got together.
"Rather than having individual academies it was decided that we would have one Elite academy.
"We went from 260 players in four academies to 90 in one. It was a big job because you're letting a lot of players go and there was fall-out from that.
"It was tough to do. I had to bring scouting networks and coaches together as well as players. But it was the right thing."
The numbers game for years one and two has been impressive.
"At the end of our first season there were five players who got apprenticeship contracts at clubs," Wright said.
"Three went to Dunfermline, one to Raith (Sean Mackie who has subsequently been sold to Hibs) and one went to Cowdenbeath. East Fife don't have an under-20s team at the moment so they can't offer modern apprenticeships.
"This season we had seven players who got contracts (two Dunfermline, two Raith and three Cowdenbeath). It's a fantastic turnaround."
PJ Crossan, a young Pars striker attracting interest from Celtic and Championship clubs in England, was a Fife Elite Academy graduate.
During the one-to-four transition period the older players in the academy have been registered with clubs but that will soon change, with a new way of determining who will go where coming into place.
"There's one more season of that," Wright said. "But once it's out of the way, all the boys underneath that will be classed as a Fife Elite Academy player.
"What will happen then is that the players will have been in and around the various clubs during the season and the school holidays. And when it comes to the end of the season they will all be able to offer contracts to any of the players. It will be up to the player.
"It won't come down to money. Raith could be in the Premiership and competing against Cowdenbeath in League One so would obviously be able to offer more money. So it has to be the same money that they all offer and the decision will come down to what appeals to the player and his family.
"That was the whole rationale of the academy. It's about giving the players of Fife the best opportunity. And it's working."
Wright knows that keeping Fife boys in Fife is no easy task given the scouting presence the country's top clubs have in that part of the country.
"Players from Fife travel all over the place," he said. "There are a lot of clubs who scout heavily in the area.
"We've got a junior programme which is good enough for these boys not to have to travel to Edinburgh or Glasgow.
"I would ask parents to give the Fife pathway a chance before they see the bright lights and a badge. Because we're new we don't have the same profile but we'll get there.
"Parents have to do their homework, look at the turnaround of players and a lot of other factors before they dismiss Fife Academy. If you've got an Elite Academy on your doorstep it might not be the best idea to have a young kid travelling through to Glasgow two or three times a week. We're hoping they'll come to us.
"I want Fife to be the first choice."
Fife has a selling point that the likes of Hearts and Hibs can't match.
"This isn't a one club academy," Wright said. "There are four clubs who get to know you as a player and four clubs who may want to sign you.
"Every year a club will maybe take in four or five players. At our academy, if East Fife bring in an under-20s team, you could maybe have a few at each.
"You wouldn't get that anywhere else. It's a real selling point for players and their parents.
"They can also look at Sean Mackie who has quickly moved on to Hibs and PJ Crossan who is attracting interest from some big clubs.
"We have to make sure what we offer is just as good, or even better."
The Elite Academy has a link-up with the Fife Football Performance Academy, which is funded by the SFA and local government.
"All the good players at the boys' clubs will get the chance to get coaching there," Wright explained. "It then feeds into us. If they're good enough they come up to the academy.
"And it means that if players come out of our academy they then got back to the coaching programme.
"It will take years to build a reputation but we're determined to make that happen."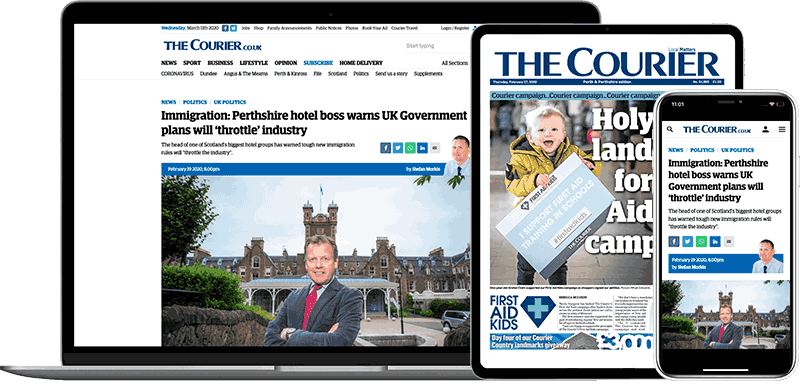 Help support quality local journalism … become a digital subscriber to The Courier
For as little as £5.99 a month you can access all of our content, including Premium articles.
Subscribe