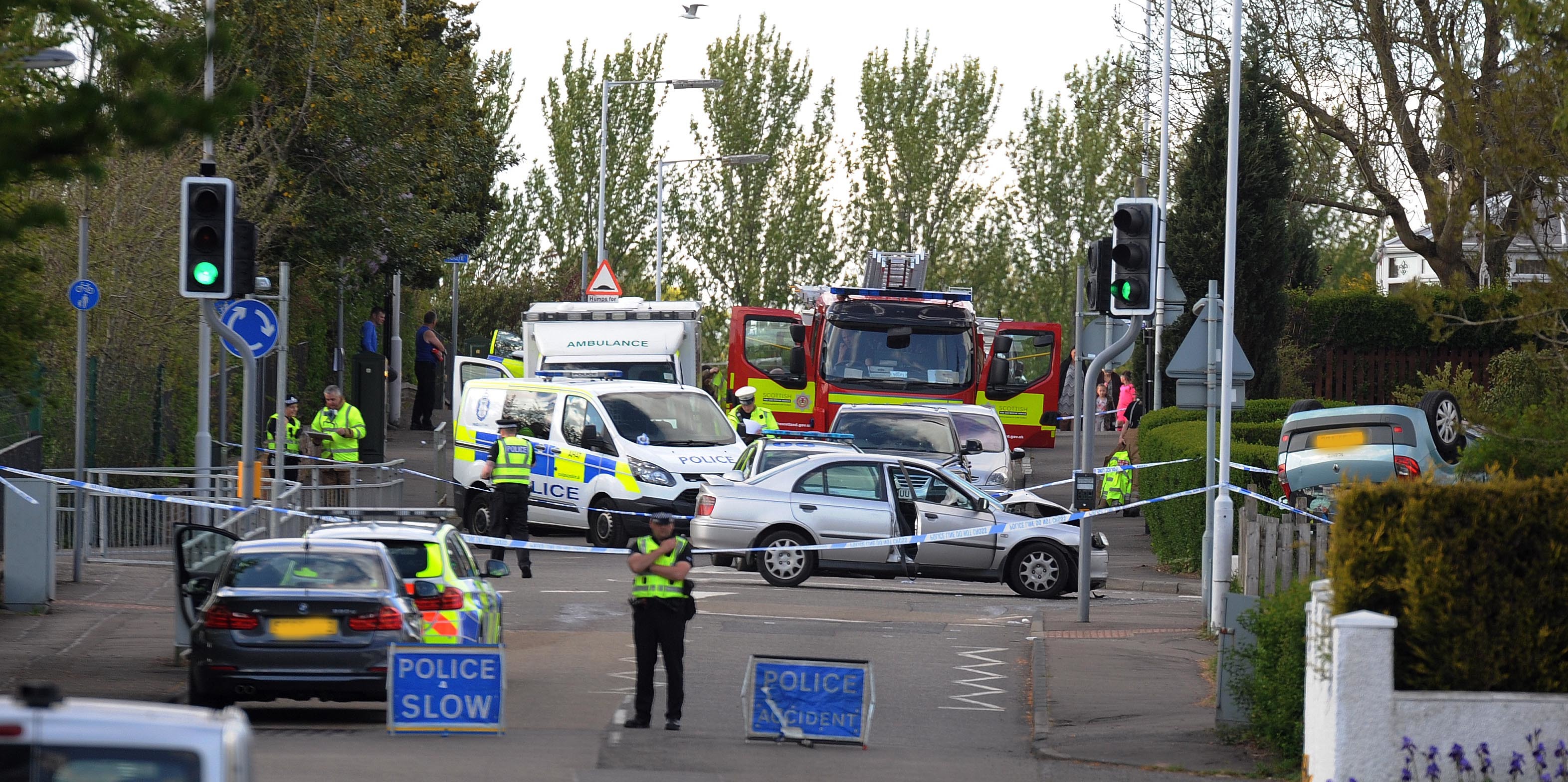 A crash involving a car being pursued by police in Fife will not be investigated by Scotland's police watchdog.
The circumstances of the accident in Oakley, which left two elderly women in hospital, had been passed to the Police Investigations and Review Commissioner for assessment.
PIRC has now decided that a full investigation is not required.
The pensioners were travelling through the quiet west Fife village on the afternoon of Sunday May 15 when another car smashed into their Renault Scenic, hurling it on to its roof.
The accident happened on Sir George Bruce Road after uniformed officers had signalled for a silver Honda to stop.
Police had pursued the Honda for a short distance before the crash.
A spokesman for PIRC said: "In line with normal procedures Police Scotland referred the circumstances surrounding a road traffic accident in Oakley, Fife, on Sunday May 15 2016 to the Police Investigations and Review Commissioner.
"A 72-year-old woman was injured in the incident.
"Having considered the circumstances and the information provided, the PIRC has determined that a full investigation is not required."
Police Scotland has noted the decision.
Rory Lawlor, 28, of Erskine Wynd, Oakley, was charged with a string of offences in the wake of the crash in May but failed to attend court when called on June 9.
A warrant was granted for his arrest.
It is alleged he failed to stop when signalled to do so by a uniformed officer.
He is also accused of dangerous driving, driving at excessive speed, failing to stop or slow down at a roundabout, entering the roundabout at excessive speed and when it was unsafe to do so, colliding with a car, causing damage to it and injury to a 72-year-old woman.
It is further alleged that as the holder of a provisional licence, Lawlor drove without being accompanied by a qualified driver, was not displaying 'L' plates and that he drove without insurance.
Lawlor also faces a charge of leaving the scene of an accident, running away from police officers, discarding an item of clothing and that he attempted to pervert the course of justice.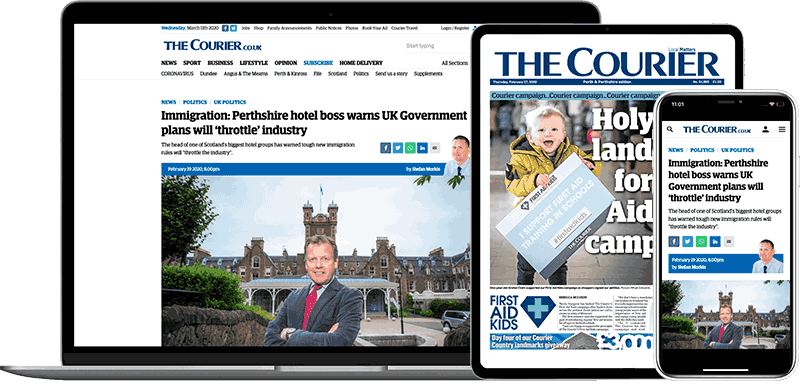 Help support quality local journalism … become a digital subscriber to The Courier
For as little as £5.99 a month you can access all of our content, including Premium articles.
Subscribe