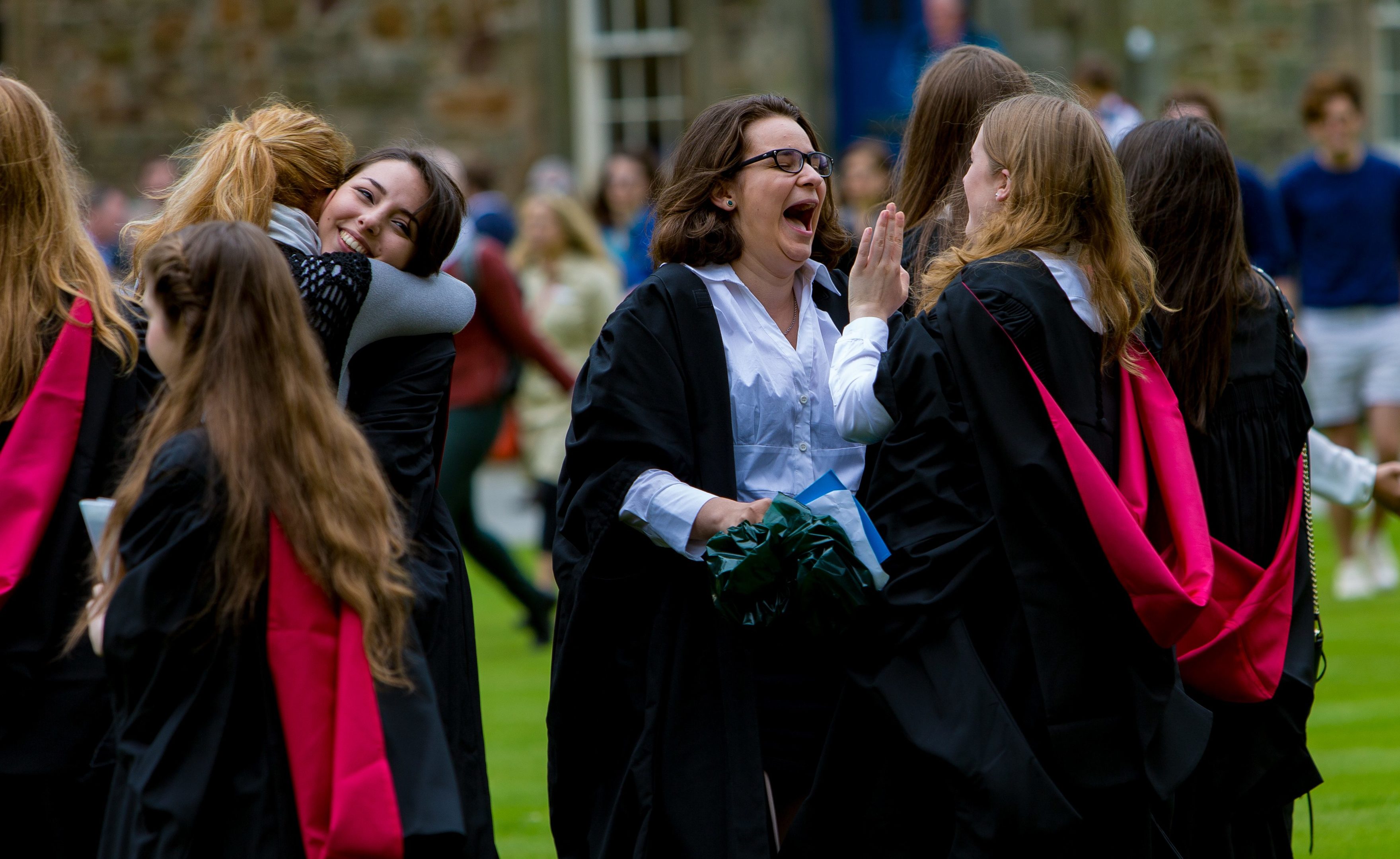 Celebrated novelist and screenwriter Neil Gaiman urged the University of St Andrews' new graduates to change the world through the power of daydreams and imagination.
The graphic novelist, author of Coraline and The Sandman comic series, was addressing graduates after receiving an Honorary Degree of Doctor of Letters (DLitt) at the first graduation ceremony of the week at the Fife institution.
"Things change because people imagine and the act of imagining whatever it is you are imagining is where world's changing begins," he said.
"As you go out into the world I want you to remember to daydream and get bored because these days plugged into the world it is so much harder to be bored.
"You can always pull out your phone and be interesting.
"So get bored, daydream, imagine, follow weird chains of thought into odd places because it is following those strange thoughts into odd places that takes us to where we are now.
"And that will in the end change the world and keep changing it."
Listed in the Dictionary of Literary Biography as one of the top 10 living post-modern writers, Mr Gaiman is a prolific creator of works of prose, poetry, film, journalism, comics, song lyrics, and drama.
He has won more than 30 literary awards and has sold more than 10 million copies of his books worldwide.
In his Laureation Address, Dr Chris Jones of the School of English, said the novelist reminded him "that the works we study and teach in this institution belong not only in the library but also beyond its walls, living and breathing in contemporary culture".
"And for this and much else besides, we are grateful," he added.
Mr Gaiman was also a passionate advocate for libraries, and for encouraging people to read at all stages of their lives.
They were reasons enough to honour him, but Dr Jones also applauded his deep intellectual friendship with the late author Terry Pratchett.
"That kind of intellectual friendship, which exists across generations, at first between a mentor and mentee, later between equals, is the kind of relationship that we hope an institution like this university can foster," he said.
Nobel Peace Prize winner Professor Count Herman Van Rompuy was also honoured.
Giving his Laureation Address, Rector Catherine Stihler read her favourite piece of poetry from his book Haiku 2, written for the Nobel prize ceremony.
In recognition of this occasion, the university held its own Haiku competition, and the winner was Kate Marriott, a third year undergraduate reading English.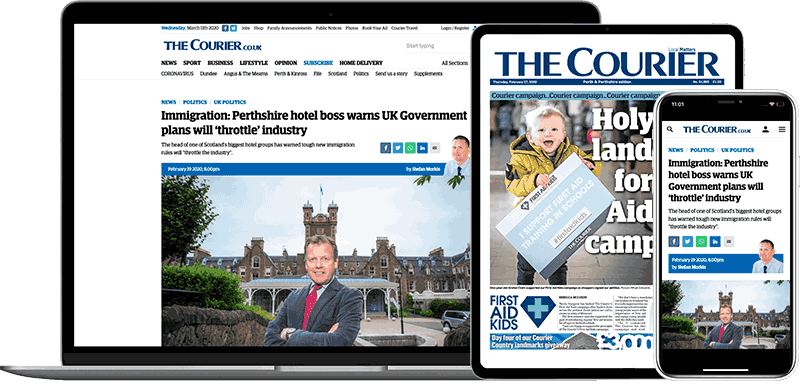 Help support quality local journalism … become a digital subscriber to The Courier
For as little as £5.99 a month you can access all of our content, including Premium articles.
Subscribe