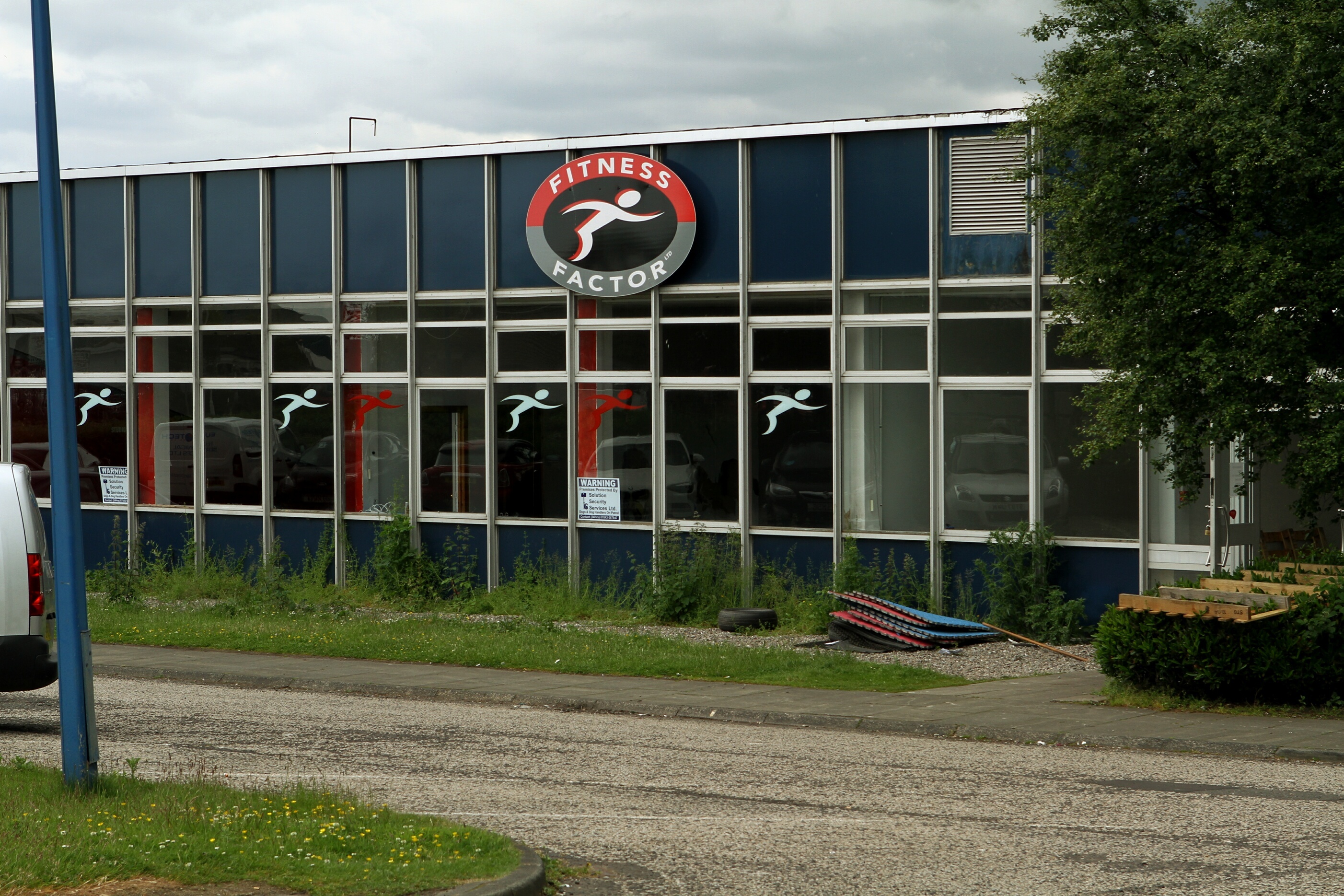 Hundreds of Kirkcaldy fitness fanatics have been left in limbo after one of the town's most popular gyms closed its doors.
The operator of Fitness Factor says that she has been locked out by the building's landlords in a dispute over rent.
Security staff have been stationed outside of the premises in the Mitchelston Industrial Estate this week following the decision by the building's landlords to restrict access.
Elaine Patrick from the gym said that the matter has left her distraught.
"To people it might look like I've not been paying rent," she said.
"I've been here for six years and have never not made a payment.
"Members were turning up and being told that we were closed and not reopening, which is not true."
Ms Patrick said that she believes that the dispute may have been prompted by her brother Andrew's involvement in a recent bank robbery.
Mr Patrick was an instructor at Fitness Factor when he forced a taxi driver to rob a nearby bank at gunpoint last November.
The 40-year-old was jailed for six years for the crime last month,
The Courier has made repeated efforts to contact the building's landlord, Evans Easyspace, this week, however, no response has been received.
Fitness Factor employs two full-time members of staff along with several other part-time staff.
Ms Patrick said that she was attempting to secure new premises and hoped to reopen the gym as soon as possible.
In the meantime, she said that she had been bolstered by the support she had received from her clients, and was confident that they would return once a new site had been found.
"I think that a lot of people are going elsewhere temporarily but when I do find another place then we will reopen," she added.
"The members have been so loyal to me – everybody stayed after what happened with my brother.
"People were even coming last week to join up and that's the saddest bit as it is a successful business."