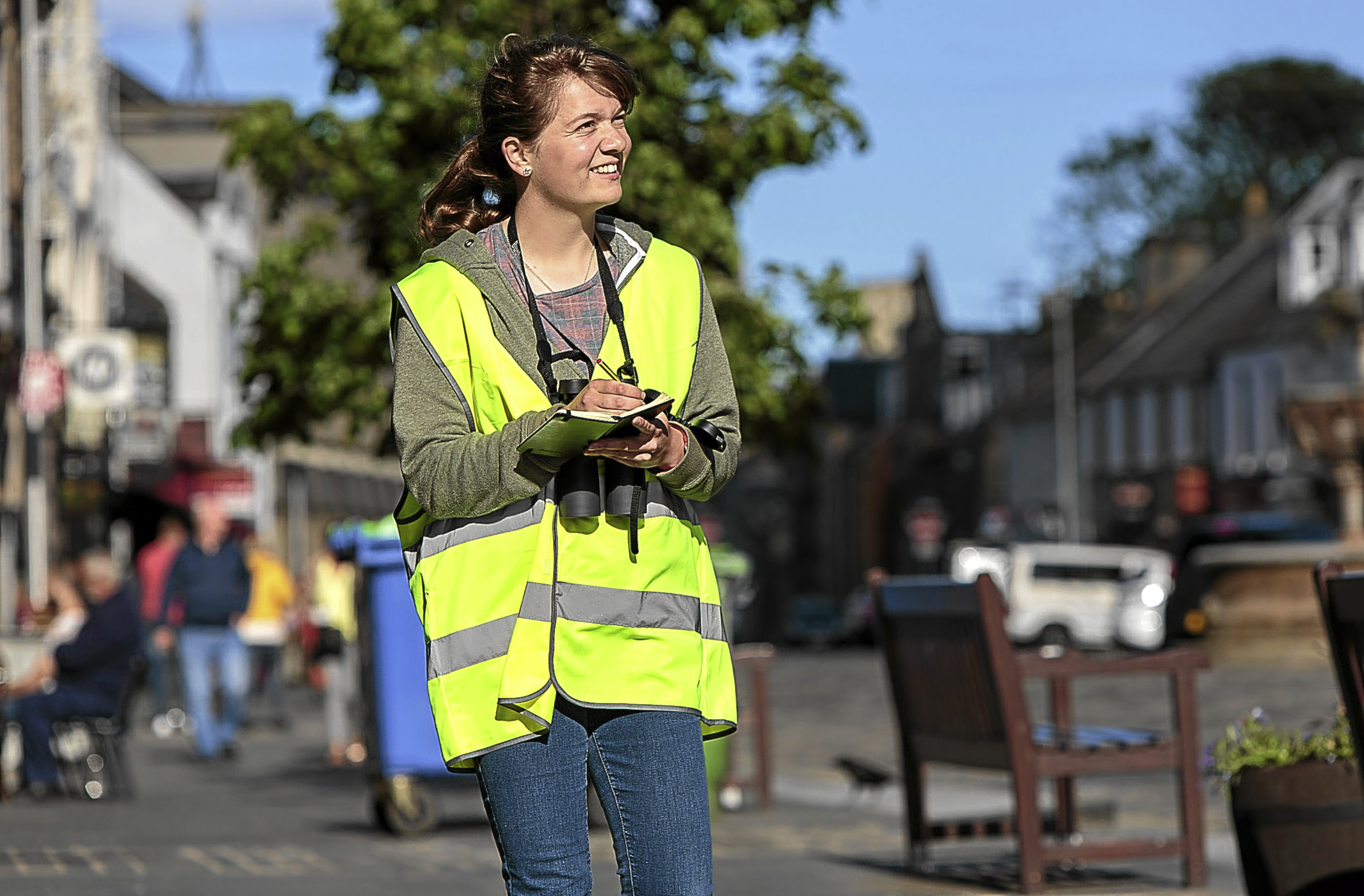 Science is being employed to prevent shoppers from getting in a flap over a Fife town's seagull population.
A survey has been commissioned to establish how the birds interact with humans in St Andrews because of the problems they create.
Droppings, opened litter sacks, aggressive behaviour by parent birds and stealing food from alfresco café tables are already regular issues for businesses and shoppers in the town centre.
Now, in a bid to identify what prompts these problems, BID St Andrews, working with St Andrews University, has commissioned a survey that aims to establish means of addressing the town's winged menace.
Lindsey Adam, the BID St Andrews Board member responsible for the Gull Project, says: "An informed, targeted, effective response to this issue is what is needed.
"It's really good that we can work with the university on this as a 'St Andrews project'.
"To tap into that expertise on our doorstep is ideal and another example of BID St Andrews working with its stakeholders.
"We very much appreciate their help."
Coastal communities throughout Britain experience problems with gulls in their town centres.
Exposed rubbish sacks, as well as the frequency of litter, means that seaside towns provide plenty of food sources for seagulls.
However, gulls can also become quite aggressive in their quest for food or while protecting their young, swooping down on people and pets.
As a protected species, it is illegal to injure or kill any gull, or to damage or prevent access to a nest in Scotland, meaning that controlling the birds is virtually impossible.
Professor Cresswell says: "Like BID St Andrews and town businesses and residents, we know that conflicts such as gulls nesting and feeding in towns can be important to both the humans and wildlife concerned, which is why it's important to survey it properly.
"This is a great first step because you need accurate information to tackle any issue in the most effective way."
The survey is being carried out by St Andrews University biology student Grania Smith.
Out on the town centre streets six days a week, the 22-year-old has been collecting data relating to where the birds are nesting, what they are eating, and whether they are eating rubbish or food left on the street.
She said: "I'm very excited to be undertaking research for the gull survey because I'm interested in spatial ecology and conservation, in particular the impact of human activities on nature.
"It's great to get practical experience of a real conservation issue as part of my university course."