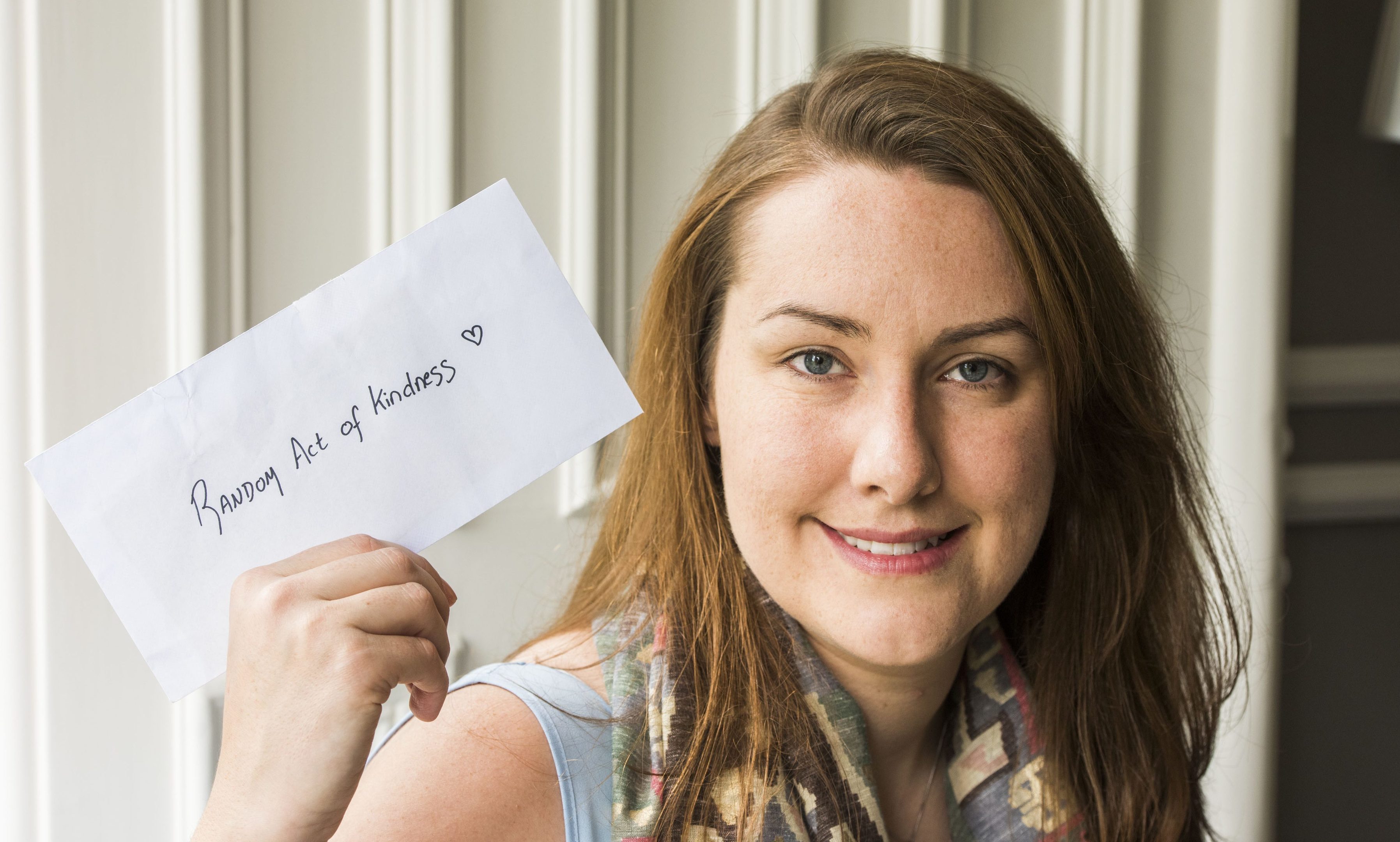 Two women were stunned when a mysterious stranger paid for their lunch as a random act of kindess.
And Rita Reid and Emma Storrar were even more astonished when they discovered the good Samaritan was a woman diagnosed five months ago with advanced cancer.
So inspired by Fiona Munro's generosity and spirit were they that they have now decided to distribute their own random acts of kindness in her name and bungee jump for charity.
The Lloyds Bank colleagues were enjoying a meal in a Dundee café bar when a departing diner gave them an envelope.
The envelope contained £20 and on it was written 'random act of kindness' and a web address.
They later learned that the donor was Fiona, 31, of Perthshire, who was told in February she had stage four ovarian cancer and writes a blog about her journey with the disease.
Fiona has being receiving chemotherapy and recently underwent major surgery involving a full hysterectomy and removal of her appendix, spleen and parts of her liver, pancreas and diaphragm.
Emma, who lives in Dundee, described how a woman she described as the 'angel in the corner' casually passed the table she was sharing with Rita, of Dunfermline, and put down the envelope..
She said: "Before I even had time to look up she was gone."
The women were overwhelmed when they discovered the envelope contained money and even more so when they followed the web address to Fiona's blog.
Emma said: "When we read about her, what she is going through, but staying so positive we were both speechless."
Both Emma and Rita shared their story on social media and thousands of people have been touched by their tale.
Emma said: "It was more than an envelope, more than £20, so much more than that.
"She has filled lots of people's lives with a huge amount of happiness.
"It's an incredible thing to do when she has so much to contend with herself."
Fiona revealed that the cash came from £500 which loved ones raised for her and husband Ewan to treat themselves as she recuperates.
She said: "We decided we didn't want to profit from cancer and that giving money to other people would give us much more joy."
They decided to perform random acts of kindness for strangers and during a lunch date in Tonic, Nethergate, Rita and Emma's laughter and joy caught Fiona's eye.
Unsure how they would react, she said: "I was quite nervous but their response has been amazing."
Fiona said it was the most amazing feeling to hand over such an unexpected gift and said: "Walking down the street afterwards I literally squealed like a child!"