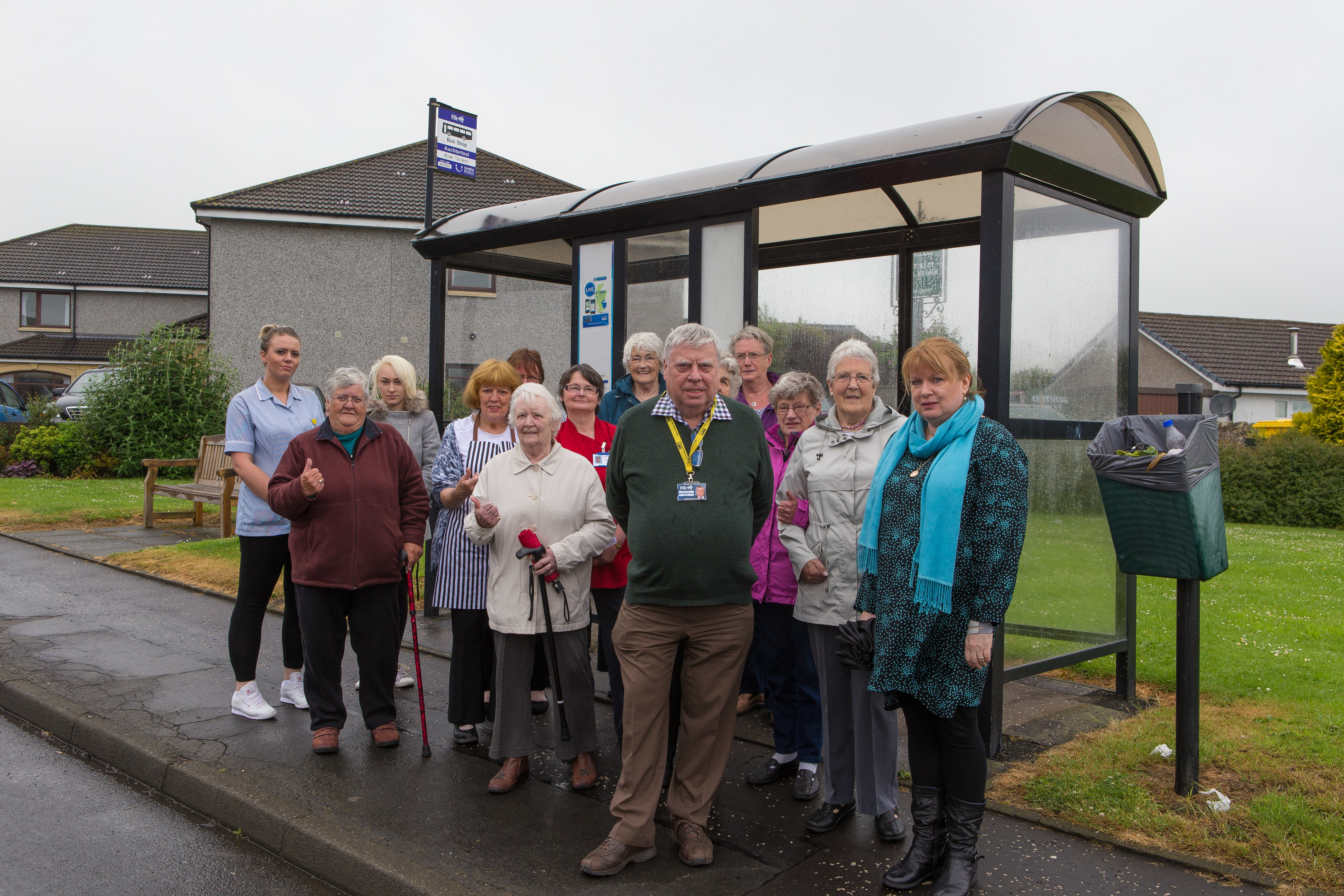 Stagecoach has put the brakes on several service cuts in Fife in what was described as the biggest shake-up of its timetables in a generation.
Among the controversial amendments it proposed to 26 routes was stopping Auchtertool's only bus, removing direct services to Ninewells Hospital, Dundee, and ending Kennoway's direct service to Kirkcaldy.
But in light of widespread public uproar it has confirmed a series of revisions to its original proposals.
These include retention of the number 41 service serving Kennoway and number 47 Leven-Mountfleurie bus as well as extension of the new X53 Dundee service to Ninewells Hospital.
Another operator has stepped in to run a Kelty to Kirkcaldy service which will stop in Cowdenbeath and Auchtertool.
Stagecoach East Scotland said it had received a great deal of feedback on its proposals and as a result made a number of revisions to timetables which come into force on August 15.
Commercial director Douglas Robertson said: "We're delighted that we've been able to make a number of improvements to our original suggestions, addressing many of the concerns our customers have raised and in some cases even improved frequencies even further.
"Our plans for August are now confirmed and whilst they still reflect the changes we need to make to address lower levels of demand in various areas, we have been able to incorporate a number of positive changes, having listened to the communities involved."
Stagecoach's week-long consultation with communities was criticised by councillors at last week's meeting of Fife Council.
Councillor Susan Leslie, who fought for retention of the service to Auchtertool, said: "We have to do it better than this and that is the message I would ask the council to take back to all bus operators."
Auchtertool resident Abbi Gallagher, 17, was praised for spearheading her village's campaign and launching a petition which gained 2,000 signatures.
Cllr George Kay said: "She's a remarkable young woman to have done this and thought of her community."
Full timetables and online journey planning will be available by the end of July.
Details of original proposals and adjustments made can also be seen online at stagecoachbus.com.