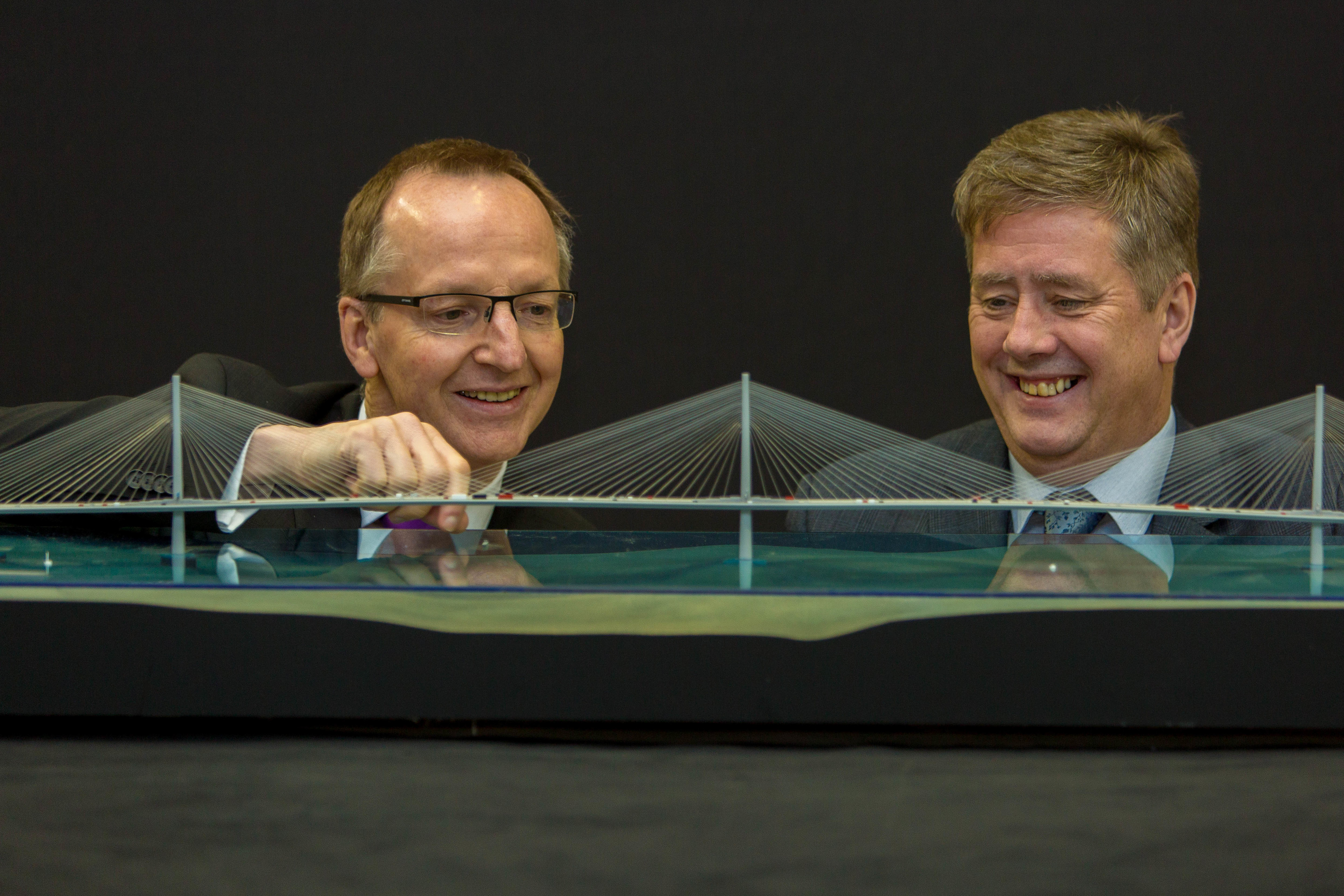 Treasures from across Courier country will take pride of place as the National Museum of Scotland opens 10 new galleries this Friday.
From cameras to carpets and bridges to bridge disasters, all will be in the spotlight as the galleries, created as part of a £14 million redevelopment of the museum in its 150th year, open their doors.
The state of the art galleries are the latest step in an £80m masterplan to transform the Edinburgh museum and showcase the breadth of its world class collections.
The themed galleries will house more than 3,000 objects to take visitors on a "journey of discovery".
Three quarters of the artefacts have not been on show for at least a generation.
From Angus comes a rare table carpet from 1620 which was discovered at Glamis Castle in the seventies.
Having much the same use as tablecloths, only 12 made in Britain in the 16th and 17th Centuries are still known to have survived.
Meanwhile technology from Dundee will take the form of a 19th Century heald knitting machine which was used by Thomas Miln and an Ives Kromoscope camera from 1900 which was made by Messrs Lowden.
But one of the most poignant displays will be a commemorative Quaich – made from metal taken from the locomotive which went off the Tay Bridge in the 1879 disaster.
A hot air engine model made by Perthshire Minister Robert Stirling in 1816 is also going on show.
Originally developed to rival the steam engine, the Stirling engine is noted for its high efficiency, quiet operation and ease with which it can use almost any heat source to generate power.
Stirling engine technology has even been trialled by NASA for use in space exploration.
Perth also features in the form of an extremely rare doublet thought to be from Meikleour House.
The gentleman's jacket dates from 1640-50 and was in the collection of the Marquesses of Lansdowne.
And Fife and the Forth is well represented with artefacts of all three bridges, to explore how engineers and designers influence almost all aspects of life.
Nobel prizewinner Sir James Black, who grew up in Cowdenbeath,  is also recognised for his breakthrough in inventing the first successful beta-blocker and modern anti-ulcer drug.
They all sit side by side with Scotland's treasures, including an early John Logie Baird TV and David Coulthard F1 car.
National Museums Scotland director Gordon Rintoul said it was fitting that in the 150th anniversary year, the latest phase in the transformation of the museum was unveiled.
"These 10 major new galleries aim to excite and engage our visitors both today and for generations to come."