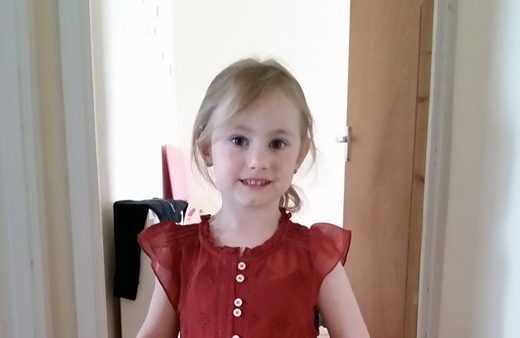 A frantic Fife mother hopes to be reunited on Wednesday with her young daughter 10 days after she was allegedly taken to Poland without her consent.
Justyna Pietrasz, 32, reported Mia Nogly missing after she did not return from a custody visit to her father, Tomasz Nogly, 35.
The four-year-old was traced safe three days later in the Polish home town of Nogly but he was not arrested.
Justyna, of Kirkcaldy, is planning to fly to Poland on Wednesday so she can be there to face her ex-husband and take Mia home.
Mia had spent a night with her father but when Justyna went to collect her at an agreed meeting point last Monday no one turned up.
It is believed that another child's passport was used to get her out of the UK on a ferry from Dover.
Justyna said she hoped to fly out to Poland early on Wednesday morning but said: "I'm absolutely terrified something will go wrong.
"I can't imagine how Mia might be feeling right now.
"I love her so much. I want Mia back, nothing else matters."
She claimed that Nogly, who was granted access to Mia by a court, had threatened to take her out of the country before and she had warned authorities.
She said: "I can't believe this has happened but I'm not surprised."
Her partner Derek Miller, 54, said police had treated the case as a missing person inquiry rather than an abduction.
He said: "We are trying to get Justyna out to Poland.
"There's an international arrest warrant out for him but they want Justyna there so that when they arrest him she has all the documentation."
It is feared that if Justyna is not present with the paperwork Nogly's mother, who he is said to be staying with, could claim custody of Mia.
Derek said: "That little girl is Justyna's life. She has never been out of her sight for more than 24 hours since she was born."
Friends and family launched a campaign to find Mia, with posters circulated in both Nogly's and Justyna's home towns which are a few miles apart.
A member of the public spotted and reported him.
A police spokesman said: "Following a report that a four-year-old from Kirkcaldy had been removed from the country without her mother's consent, Police Scotland carried out a robust investigation and liaised with a number of agencies to establish her whereabouts.
"After approaching authorities in Poland, inquiries were quickly carried out and the child was located and found to be safe.
"Inquiries into the circumstances continue and a man has been reported to the procurator fiscal in connection with this incident."
A Crown Office spokesperson said: "The Procurator Fiscal has received a report concerning a 35-year-old male.
"The report is under consideration and further inquiries are ongoing to establish the full background to the incident."