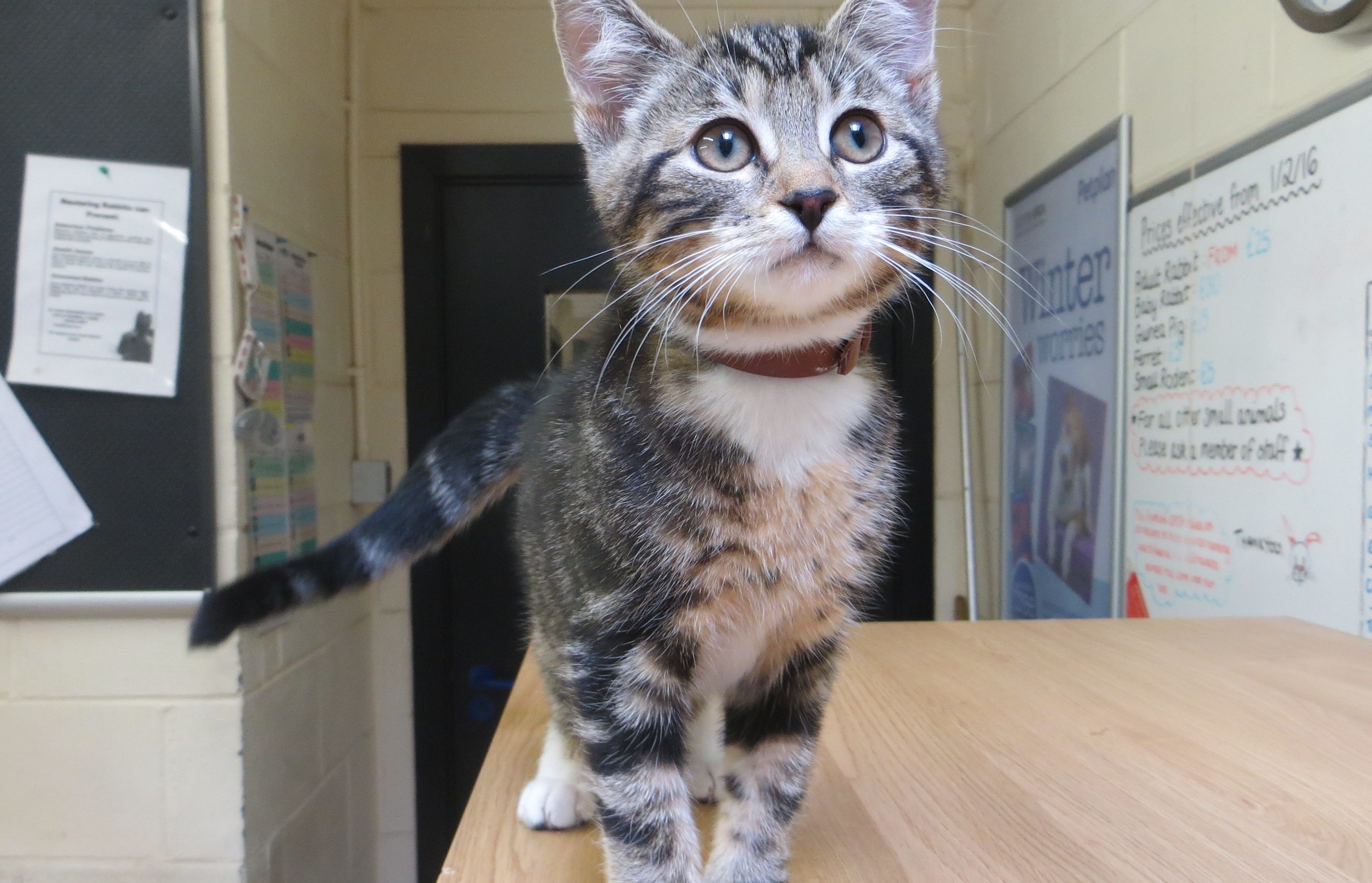 A heartless pet owner has cruelly abandoned a kitten in a Fife woodland.
While four-month-old Molly is now safe in the care of the Scottish SPCA, there are fears a second cat was also left to fend on its own.
The charity said the young cat would have died if she had not been found by passers-by.
The animal charity is now appealing for information after the kitten was dumped in Blairadam Forest on the outskirts of Kelty last Monday.
The four-month-old female is now in the care of the Scottish SPCA's animal rescue and rehoming centre in Angus, where she has been named Molly.
Inspector Sarah Gregory said: "Someone walking their dogs came across two pet carriers at around 11.30am.
"The doors of the carriers had been left open and Molly was sitting on top of one of them.
"One of the carriers is distinctive as it is black and silver with the RAC logo on it.
"We suspect there were two cats abandoned but unfortunately we couldn't find the other one.
"No food or water had been left and if Molly hadn't been found she would have died of starvation.
"We are also very worried that there has been a second kitten abandoned which has run off."
Sarah asked anyone who walked in the area to keep an eye out for the second cat and contact the charity if they find the moggy.
"If anyone has information about who abandoned Molly they should call our animal helpline on 03000 999 999," she added.