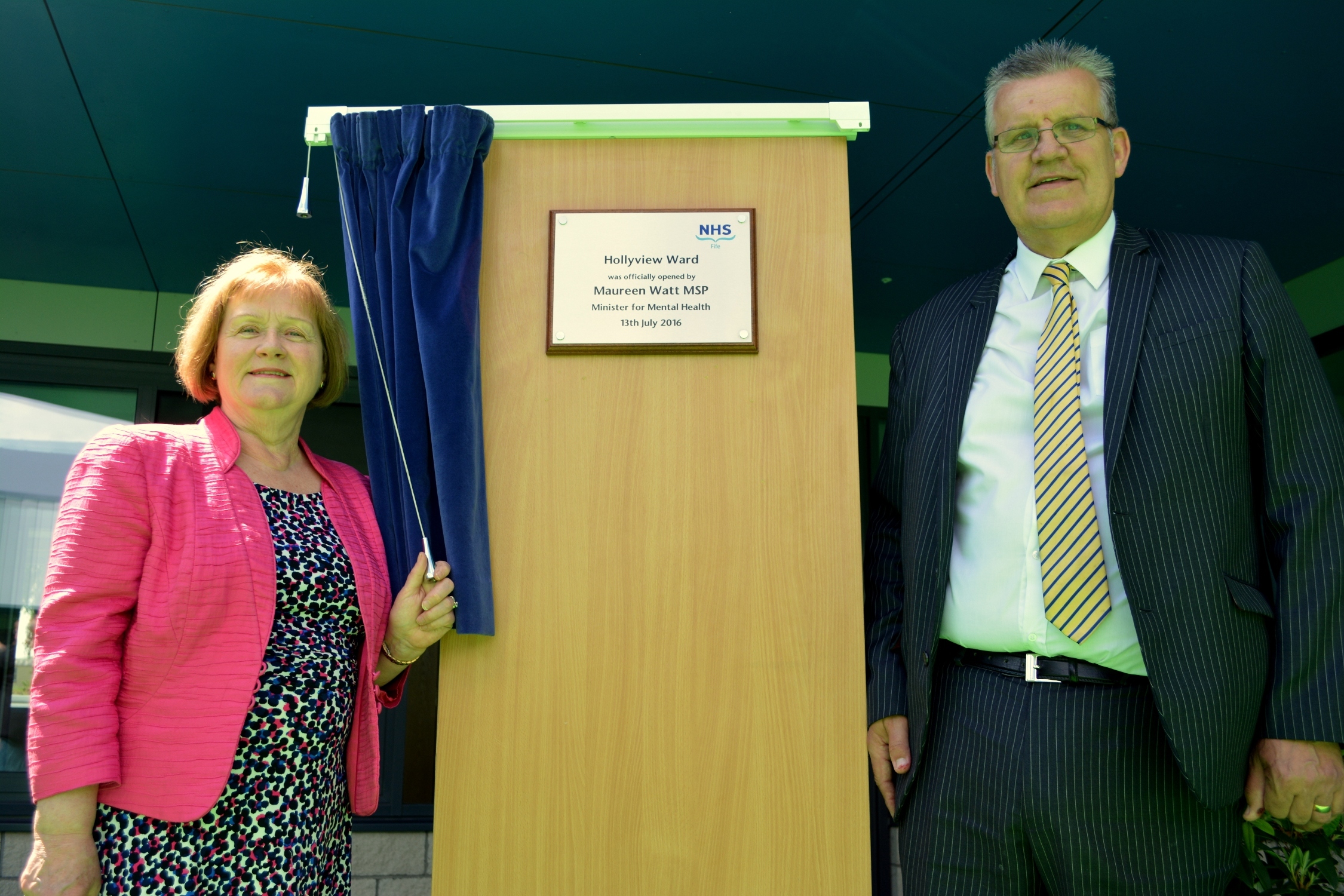 A multi-million pound psychiatric care facility for some of Fife's most vulnerable people has been opened.
The purpose-built Hollyview Ward at Stratheden Hospital will cater for those experiencing acute episodes of mental illness, providing specialist care and treatment at a time when patients are most of need in support.
The £4.4 million project was officially opened by Maureen Watt, the Scottish Government's minister for mental health, this week.
The eight-bed facility sits on the north-eastern part of the hospital grounds and replaces the Intensive Psychiatric Care Unit (IPCU) which was previously housed in one of the Victorian buildings on the hospital site.
Councillor Andrew Rodger, chair of Fife's Health and Social Care Partnership, which oversees the provision of mental health care, said that the new unit would benefit both patients and professionals.
"Improving mental health services for the people of Fife is a key priority for the Health and Social Care Partnership," he said.
"The Hollyview Ward will not only allow our most vulnerable patients to recover in a safer and more homely environment; it will also support our skilled and dedicated staff to deliver rehabilitative activities which enable better recovery.
"We want to make the best possible mental health care available to patients in Fife and the new Hollyview Ward will play a key part in supporting us to achieve this objective."
The new facility promises patients greater privacy, with each getting their own private bedroom and en suite shower.
Private rooms have also been constructed, allowing individuals to spend time with visiting friends and relatives.
Mrs Watt said of the new Hollyview Ward: "Mental health is an absolute priority for this government and the £4.4 million allocated for this project is just one illustration of our commitment to improving mental health services across Scotland.
"Purpose-built, specialist facilities like this provide an invaluable service for some of our most vulnerable individuals."
jowatson@thecourier.co.uk.