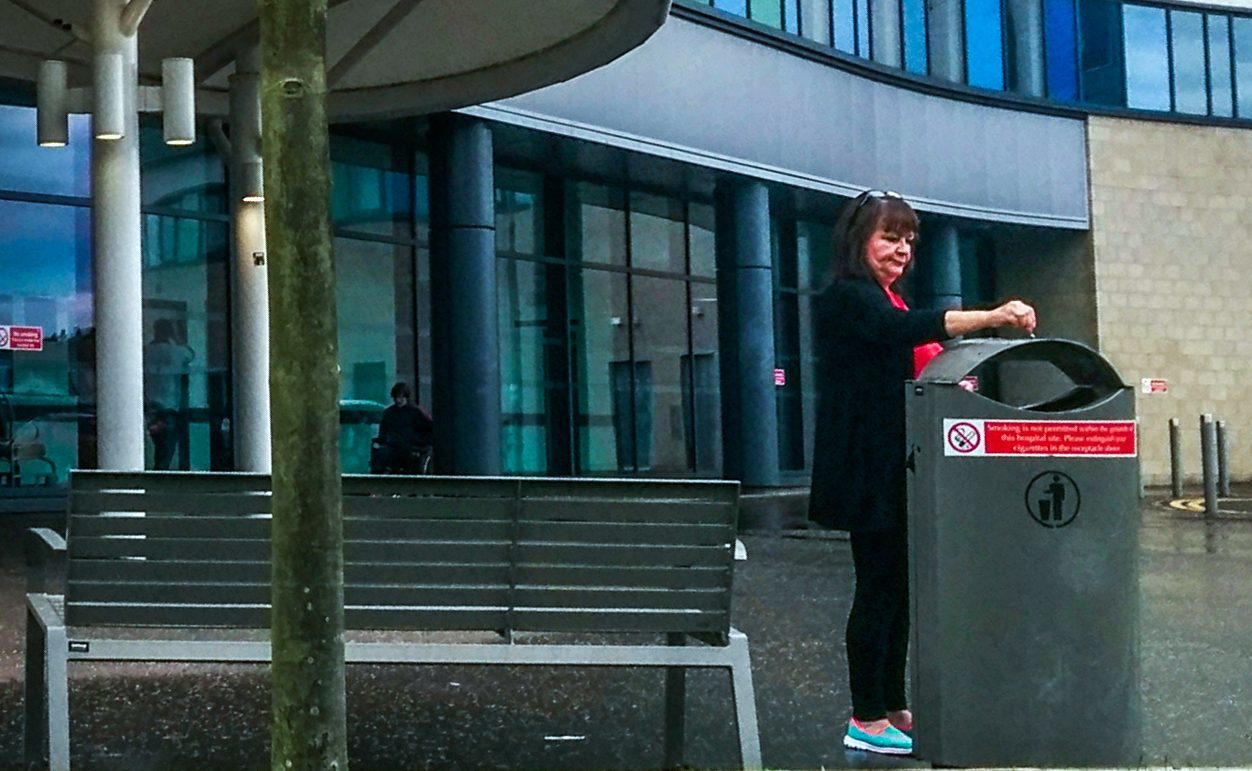 Health boards have been urged to crack down on people flouting no smoking policies outside hospitals.
Anti-smoking groups have called for stricter measures to be introduced as complaints about staff, patients and visitors smoking beside hospital entrances and exits in Fife and Tayside continue to flood in despite a "ban" coming into force in April last year.
Hospital grounds, health centres and other NHS buildings were covered by the Scottish Government's call for smoke-free zones but anecdotal evidence at key healthcare sites across Courier country – including Kirkcaldy's Victoria Hospital and Dundee's Ninewells Hospital – suggests those pleas are still being ignored by many.
One whistleblower, who did not wish to be named, has claimed the issue is getting worse in Kirkcaldy in particular, where there have been renewed reports of tobacco smoke drifting through open windows into a ward full of newborn babies.
"No-one is doing a thing about it," the staff member claimed.
"This was in the papers a while back but it's just been allowed to go on, and it was even worse the other day when we had the sunshine.
"The signs are up, but folk are just ignoring them. It's getting worse to be honest.
"It's a disgusting habit and people shouldn't have to be subjected to it."
The Scottish Government's Health Bill made it an offence to smoke within a designated no-smoking area around buildings in NHS hospital grounds, creating specific criminal offences for health and social care workers found to be deliberately flouting the law.
However, policing the restrictions has proved extremely problematic for health boards across Scotland, prompting new calls for action.

Sheila Duffy, chief executive of health charity ASH Scotland, said smoke beside the neonatal unit in Kirkcaldy was an issue she had been made aware of in particular, and stressed that passive smoking puts people's health at risk.
She said: "Hospital grounds are smoke-free by policy, because hospitals are dealing day in and day out with the immense health damage caused by tobacco.
"We do need to be compassionate both to those whose health is vulnerable and who need to be protected from breathing tobacco smoke, and also to people who began smoking as children and can find it hard to quit cigarettes.
"There is free expert advice and support through the NHS to help smokers who are thinking about quitting or who want advice about managing their smoking when in hospital, and the Scottish Parliament has passed legislation that will create an area around hospital buildings to be covered by the same law as indoor spaces.
"The main message in all this is that tobacco and health don't mix."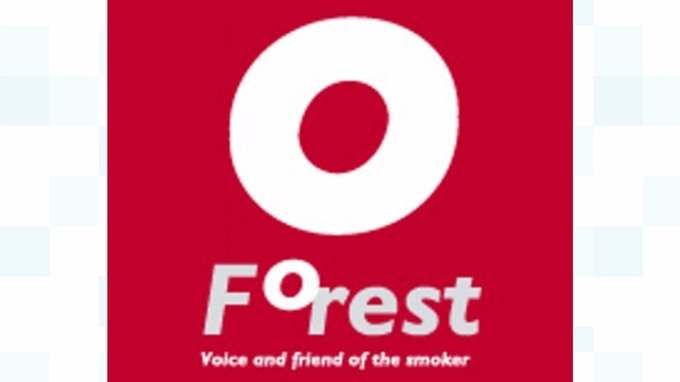 However, Simon Clark, director of pro-smoking group Forest, said he believed hospitals had far more important things to focus on.
"We understand why hospitals don't want to encourage people to smoke outside but hospitals are extremely stressful places for many people, not just for patients but visitors and staff as well.
"As long as it's away from the entrance and not inconveniencing others, people should be allowed to smoke on hospital grounds.
"A designated smoking area might help, but we just think hospitals need to show a little bit of compassion for people who are feeling very stressed – and a lot of people find that smoking can bring pleasure and help them relax.
"Cracking down on people smoking outside hospitals seems a waste of time and money, and we've heard of some hospitals installing public address systems and people trying to enforce this.
"Budgets are tight, so surely hospitals have better things to spend money on than trying to stop people having a crafty fag?"
Fife and Tayside's health boards have insisted they are doing what they can to stamp out the problem although they remain relatively toothless when it comes to enforcement.
NHS Fife's director of public health, Dr Margaret Hannah, said its position was clear — smoking should not be permitted at any time for staff, patients, visitors, contractors or the general public within its premises or grounds.
"Our smokefree sites initiative, 'a place to be smoke-free', was launched in 2015 and has helped reduce the number of smokers on site," she said.
"We know that there is a better awareness about our policies as a result of this initiative, with a survey carried out earlier this year finding that 69% of people asked were fully aware that NHS Fife operates a smoke-free policy, compared with only 42% in 2014.
"Very often those smoking are patients, for whom our first duty must be to provide the highest possible standard of care.
"It can, therefore, be a difficult balancing act between immediate duty of care and our longer term aims of promoting smoke-free hospital sites.
"To support patients to manage their cravings whilst in hospital, we offer nicotine replacement and stop smoking aids, which promotes a healthier lifestyle whilst also serves to reduce the numbers of those smoking on healthcare sites.
"The board continues to be proactive in raising awareness of our non-smoking message, although we do recognise that some people still continue to smoke on our sites.
"We acknowledge that this is frustrating for many visitors and patients, and are working hard to change attitudes and reinforce the message that smoking in hospital grounds is unacceptable.
"Such a cultural change cannot be achieved overnight."
Andrew Radley, a consultant in public health pharmacy at NHS Tayside, said the health board operates a strict no smoking policy.
"We ask staff, patients and visitors to respect our policy by not smoking on NHS Tayside premises or grounds," he explained.
"In NHS Tayside there are several measures in place to ensure our existing ban is followed which includes the use of clear signage around all sites informing patients, visitors and staff that NHS Tayside grounds are smoke-free areas and a pre-recorded loud speaker message is played at Ninewells Hospital to reinforce this.
"As a health promoting organisation, NHS Tayside takes breach of the policy very seriously and regularly communicates reminders of the smoking ban to patients, staff and visitors through both internal and external communications.
"Staff and members of the public share the responsibility for adhering to the smoke free ground policy at NHS Tayside.
"It aims to maintain a safe, healthy working environment and improve the health of the population of Tayside by providing smoke-free sites.
"We have recently updated our smoking policy to allow the use of e-cigarettes on NHS Tayside grounds but remain prohibited in buildings and enclosed spaces.
"NHS Tayside Smoke Free Services provides smoking cessation services and support available to NHS staff, patients and members of the public, including the availability of Nicotine Replacement Therapy."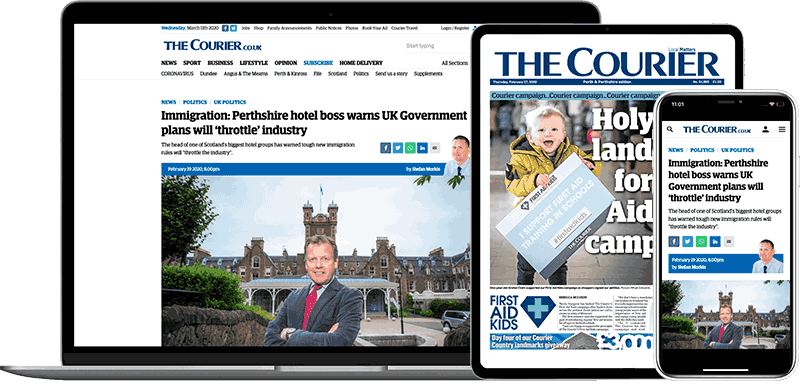 Help support quality local journalism … become a digital subscriber to The Courier
For as little as £5.99 a month you can access all of our content, including Premium articles.
Subscribe