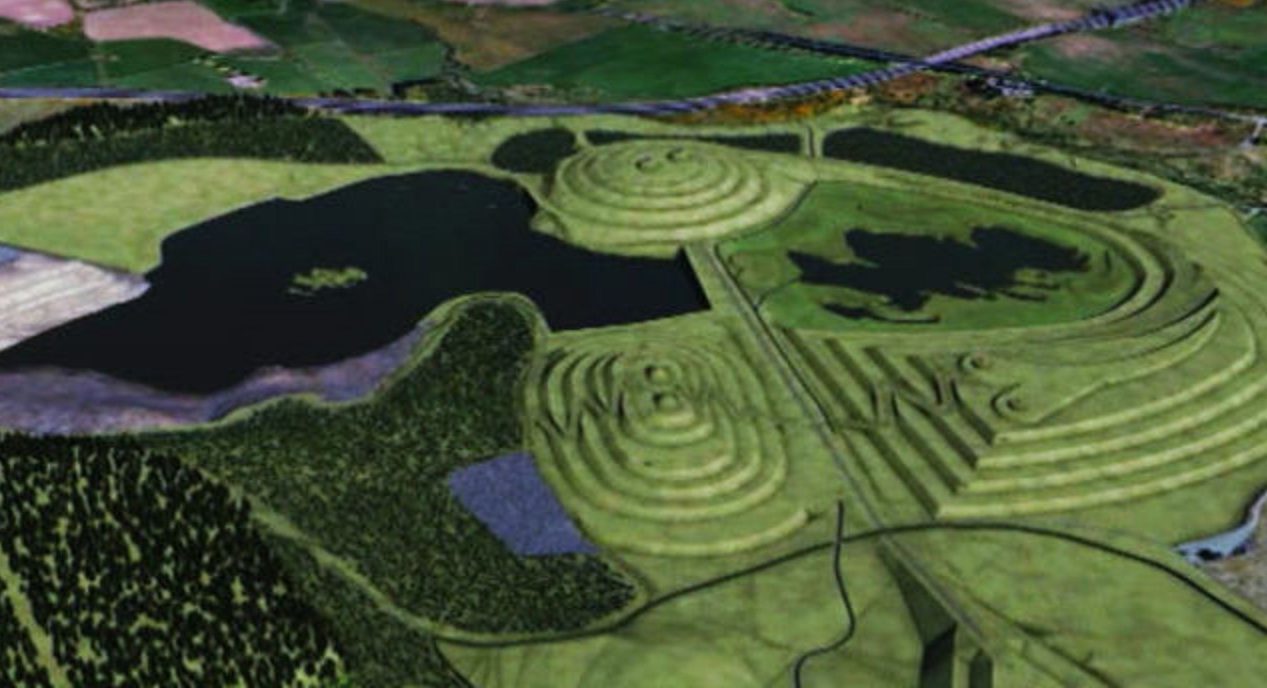 A former mining site in Fife which could have played host to a multi-million pound tourist attraction could yet have a bright future.
Ambitious plans to turn the old St Ninians opencast mine near Kelty into a major land art project – designed by renowned landscape architect Charles Jencks – hit the buffers when Scottish Coal went into administration.
The scheme was expected to turn the brownfield site into an attraction based on Scotland's cultural contribution to the world but Fife Council subsequently confirmed that the project would not be finished, although elements already on site would be kept and maintained.
Despite that setback, it is understood council chiefs still have high hopes for the site's future use given its proximity to the M90 and links to Edinburgh, Perth and Glasgow.
Robin Presswood, head of enterprise planning and protective services, said the local authority is working with Hargreaves, who took over the site from Scottish Coal, and Scottish Enterprise to promote it when restoration is fully complete.
"It's not the original artist's vision of Charles Jencks and that's regrettable, but that's the reality," he noted.
"But we still believe that St Ninians represents a strategically important site and we're working to see how it can contribute to job creation.
"It's close to Edinburgh Airport, it's very easy to get large amounts of traffic into the site, and it's on the tourism main drag, from Edinburgh to the Highlands, so we've been marketing the site to potential overseas investors.
"We have a joint working group with Hargreaves, these discussions continue and we're continuing to promote it to potential investors."
Mr Presswood also told councillors that there have been "two serious enquiries" from potential investors which are being looked at, although it is not yet known what plans those as unnamed investors might have for the site.
"There are clearly some economic challenges but once the economy calms down I think it will be a very attractive site," he added.
"We believe it will become a strong asset for our tourism offering."
The Charles Jencks project came to light in 2003 when the site was managed by Scottish Coal and was due to be finished less than a decade later.
However, Fife Council reached a deal with new operator Hargreaves to licence the extraction of the remaining coal and finish the restoration.
Under the Charles Jencks-inspired plans, the bowl shaped site would have been surrounded by four mounds representing four continents of the world.
It was also expected to include water features with a large open water body with dramatic cliffs, and would have made it Scotland's biggest landscape art project.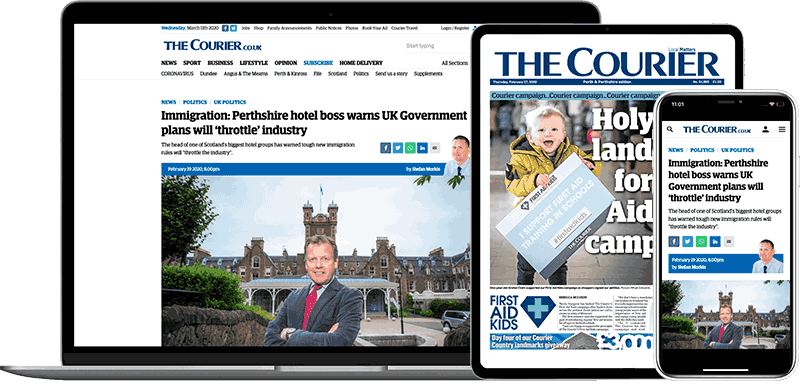 Help support quality local journalism … become a digital subscriber to The Courier
For as little as £5.99 a month you can access all of our content, including Premium articles.
Subscribe