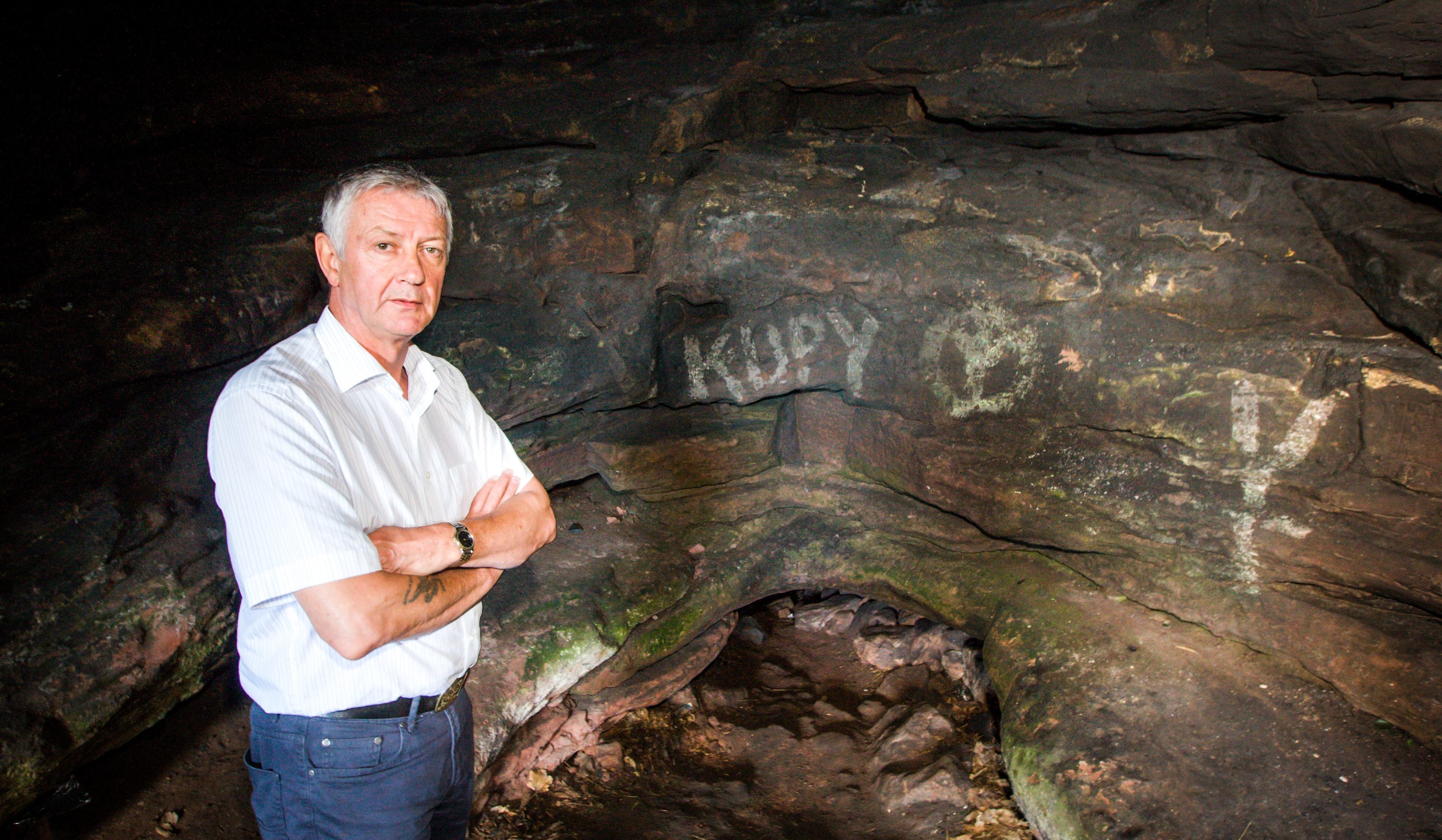 One of the jewels in the crown of Scottish history has been attacked by vandals.
Graffiti has been spray painted over Pictish drawings carved into the walls of the internationally important Wemyss Caves on the Fife coast, which are protected as Scheduled Ancient Monuments.
As police investigate the incident, expert stone conservators have been drafted in to offer advice on how to clean the chemical-based paint without destroying the delicate drawings, some of which are thought to date from the fifth century.
Members of the public have been urged not to attempt to remove the graffiti themselves amid fears they could cause irreparable damage.
The Wemyss Caves at East Wemyss date back to Pictish times and contain several important carvings from between the fifth and ninth centuries.
It is thought there are more ancient drawings there than anywhere else in Scotland.
A group dedicated to saving the complex of seven natural caves from creeping coastal erosion has described the vandalism as very regrettable.
A spokeswoman for Save the Wemyss Ancient Caves Society said: "Jonathan's Cave was targeted by vandals who used spray cans to draw graffiti both outside the cave and inside on areas containing Pictish carvings.
"We have reported this to police and will be working with Historic Environment Scotland under expert guidance from stone conservators on how best to remove the graffiti."
Fife Council archaeologist Douglas Spiers said the vandalism was deeply unhelpful.
He said that as well as spraying paint, the vandals had scratched the surface of the drawings and this could not be removed.
"This is a nationally, if not internationally, important historical site and it doesn't show its best light when covered in graffiti," he said.
"It's a cycle of behaviour that's been active for a long time down there and it's seriously damaging to the caves."
He added: "I think it's an educational issue. It's a failure to appreciate the cultural and archaeological significance of these carvings in Wemyss Caves."
Councillor Tom Adams, chairman of Levenmouth area committee, admitted he did not know how vandals could be stopped.
"It looks bad and it needs to stop," he said.
"The problem is kids are going down there to drink and short of putting up cameras I don't know what we can do.
"People have put a lot of work into preserving these caves and stuff like this just knocks the heart out of them."