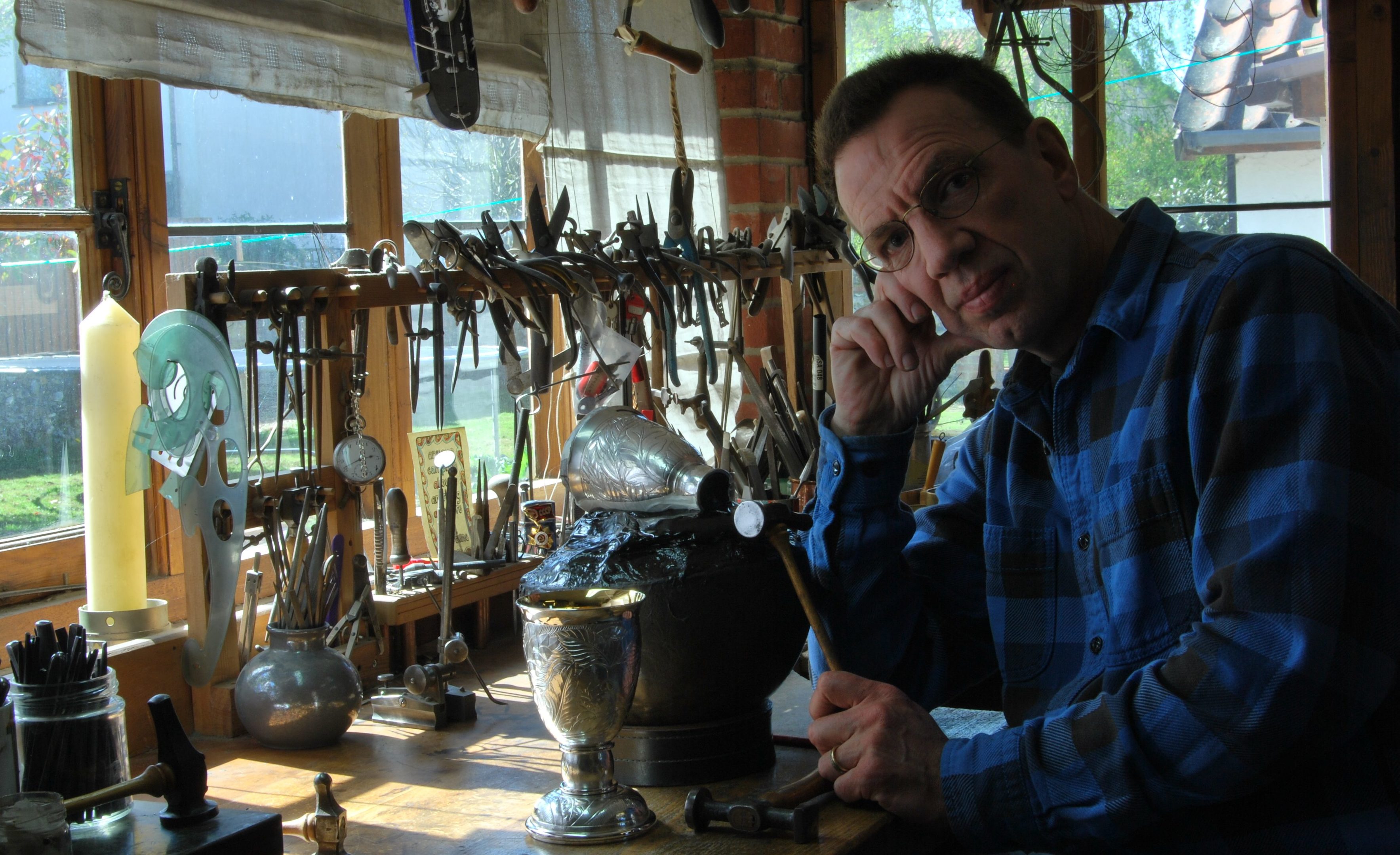 An ambitious project is hoping to halt the decline in traditional crafts in Fife.
A chronic shortage of the men and women who can turn their hands to artisan crafts has led the Living Lomonds Landscape Partnership to organise a three-day craft event on Falkland Estate.
Held over August 19, 20 and 21, the Falkland Craft Symposium is the culmination of three years of exploration of both traditional and contemporary craft skills by local craftspeople as well as those from further afield, who have shared their skills as part of the Living Lomonds programme.
The living heritage theme of the Living Lomonds has focused on celebrating the rich cultural heritage of the Fife and Perth and Kinross area through a series of free events and workshops from rag rugging and willow weaving workshops to creative writing workshops for local school children.
The craft symposium by the organisation, an association of groups who have come together to deliver a landscape conservation programme over the last three years, aims to redress the shortage of craft skills in some areas.
Organisers said that real efforts were being made to grow those skills so that the crafts can continue.
This is not only for pleasure but also to provide a livelihood for those who have dedicated their lives to particular crafts.
The event has been organised by Dr Peter Burman, chairman of Falkland Stewardship Trust.
He said: "Calling on the resources of craftspeople far and near, we aim over the three days of our symposium to bring back into the royal burgh and estate some of the traditional local craft activities of a Fife village."
Each of the three days has a specific theme – traditional building crafts, local craft traditions and home and country crafts.
It is possible to register for one, two or all three days and to book a place visit www.livinglomonds.org.uk/events.
Organisers will be pleased to welcome visiting members of the public and especially the local community who wish to look in to see what is going on, to listen to a lecture or watch a particular craft activity.
Full details of the programme are available online at www.livinglomonds.org.uk/projects/living-heritage/craft-symposium/.
Open Studios North Fife will be present at the symposium and is actively recruiting makers and artists who wish to open their studios for the weekend April 29 to May 1 2017.