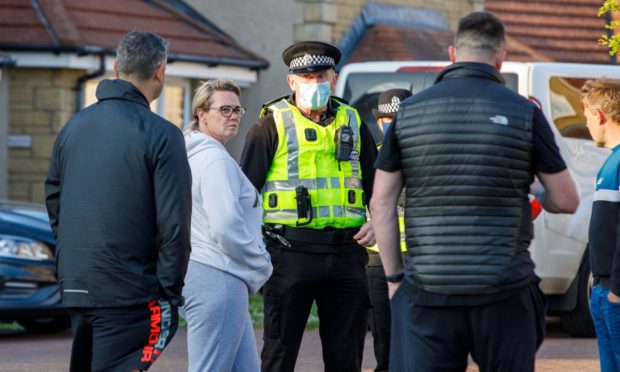 Neighbours who penned a letter to a Fife Sheriff before a sex offender's sentencing have held a peaceful protest outside his home.
More than a dozen residents at Baxter Road in Crossgates protested outside Nicholas Denison's house after Sheriff Charles MacNair handed him 300 hours of unpaid work.
Sex offender Denison, 61, had sent indecent images to accounts on social media channel Kik, which he believed were going to 12 and 13 year old girls.