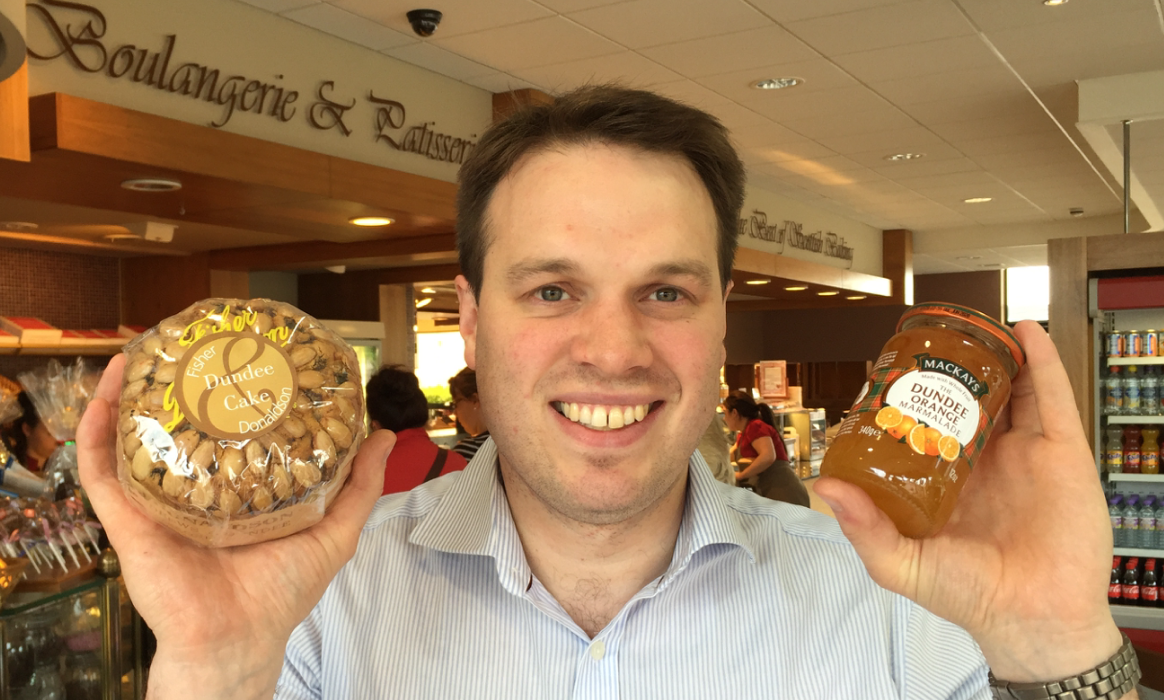 A centuries-old local delicacy will tantalise the nation's taste buds on television on Friday.
Celebrity chef Ricky Andalcio will be on BBC's The One Show learning how to make Dundee cake, first sold in Tayside in the early 1800s but thought to be from a recipe almost 350 years old.
During a visit to the Fife bakery of Fisher and Donaldson he was shown how the family firm produces the almond and marmalade treat, to which the Queen is known to be partial.
A crew from the BBC's flagship teatime show also went to see Mackays, the last producers of Dundee marmalade – an essential ingredient in the cake made at the Cupar bakehouse.
Around five million viewers are expected to tune in the episode to see him help make authentic Dundee cake, said to have been first made for Mary Queen of Scots in the 16th Century as she wasn't a fan of the cherries traditional in fruit cakes at that time.
Sandy Milne, managing director of Fisher and Donaldson, said: "We were absolutely delighted to team up with Mackays to show the people of the UK the care and attention that goes into this local specialty.
"We hear that the Queen is fond of a slice with a cuppa, so who knows, maybe she'll be switching on to take a look behind the scenes."
Martin Grant, managing director of Mackays, said: "It's a stalwart of Dundee's culture and it's great that it's being highlighted by such a well-loved programme.
"Hopefully people will be inspired to make their own versions at home and get stuck in to a wee bit of Scottish history."
Dundee cake, known for its rich and fruity flavour and distinctively decorated with circles of blanched almonds, will feature in the show's A to Z of the best of British produce.
It also includes currants and sultanas and some recipes, including the one used by Fisher and Donaldson which has been handed down from father to son, have fruit peel added for extra kick.
According to fifth generation baker in the firm, Ben Milne, Dundee cake is actually quite simple to make at home.
He said: "Just make sure you take all your ingredients out the night before to let them all come to the same temperature and add your eggs really, really slowly."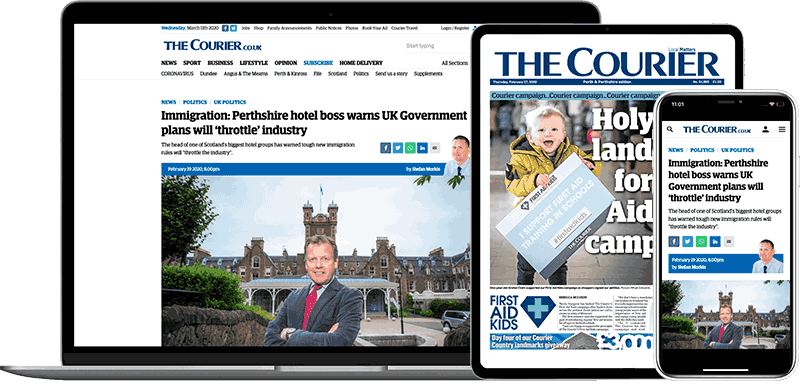 Help support quality local journalism … become a digital subscriber to The Courier
For as little as £5.99 a month you can access all of our content, including Premium articles.
Subscribe