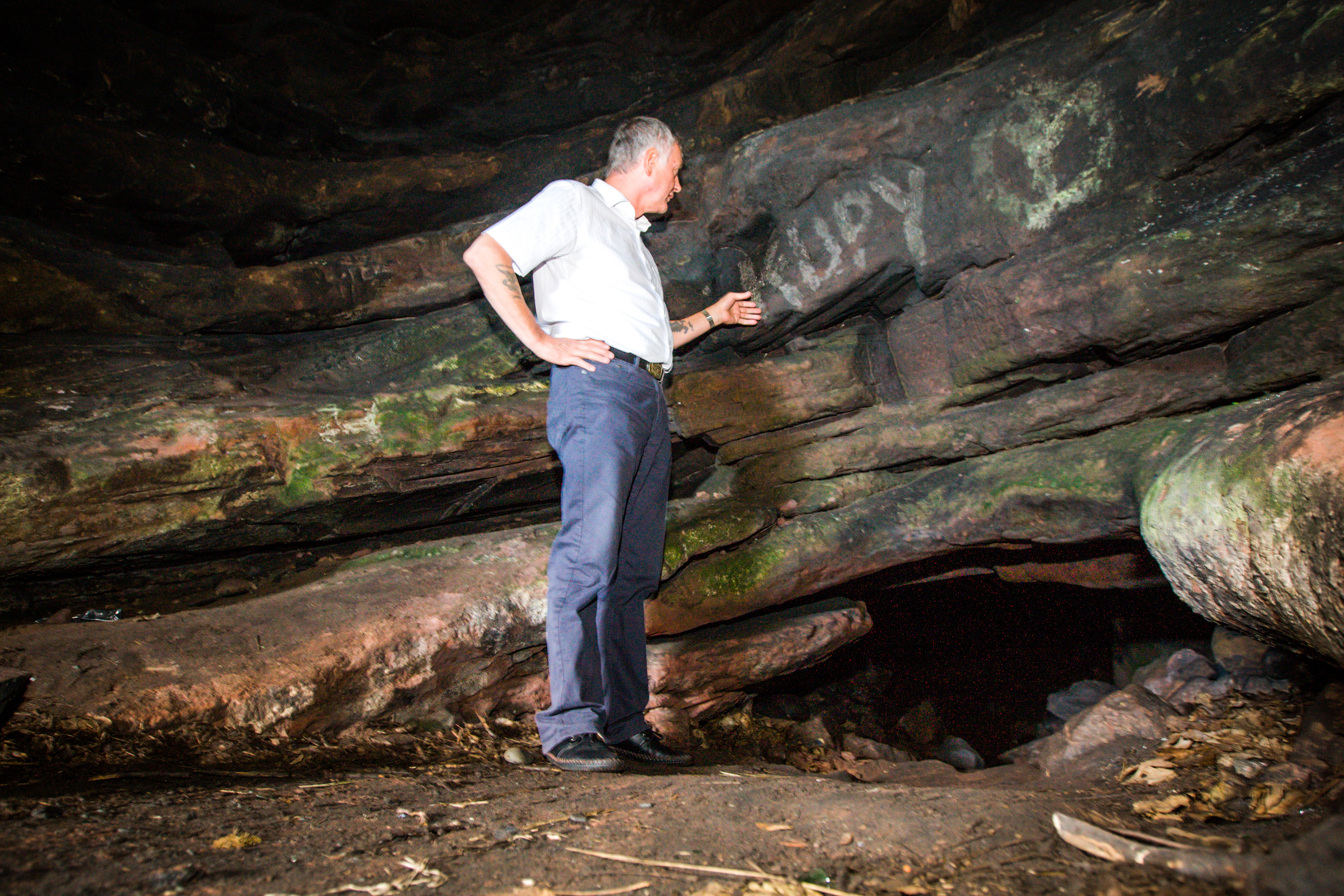 A far-reaching masterplan to save the internationally important Wemyss Caves from destruction will be presented to the Scottish Government within weeks, The Courier can reveal.
The ancient caves on the Fife coast are protected as Scheduled Ancient Monuments as they contain several Pictish carvings thought to date from the fifth century.
But the site between East and West Wemyss has fallen victim to the ravages of coastal erosion over the past few decades and this, along with countless attacks by vandals, has led to fears the drawings could be lost forever.
A working group involving archaeologists, Historic Environment Scotland and members of Save the Wemyss Ancient Caves Society (SWACS) was created to look at ways to preserve and possibly even market what was described by one leading academic as "a truly unique phenomenon".
It was mooted that if marketed correctly, the caves could boost tourism and the local economy.
Fife Council archaeologist Douglas Spiers said the group had been working on a masterplan for the area which was now in its final stages.
It will be passed to Scottish ministers for action as soon as it is ready, he added.
"The caves are experiencing a whole range of pressures, including vandalism and natural pressures," Mr Spiers said.
"The most fundamental issue is that of coastal erosion.
"Tens of metres of land have been lost over the last few decades and it shows no signs of slowing down."
Mr Spiers said the study into what action could be taken had been exhaustive.
"The issue was brought to the attention of the culture secretary Fiona Hyslop by local MSP David Torrance," he said.
"A year or two ago she called the key partner agencies, including Fife Council, Historic Environment Scotland and SWACS to look at what could be done to better manage the caves.
"The report is a robust, complete and exhaustive study of all the pressures on the caves.
"We have covered the potential for economic development, tourism, potential management issues and archaeological issues."
Mr Spiers said the report is now being edited before it is presented to ministers in the very near future .