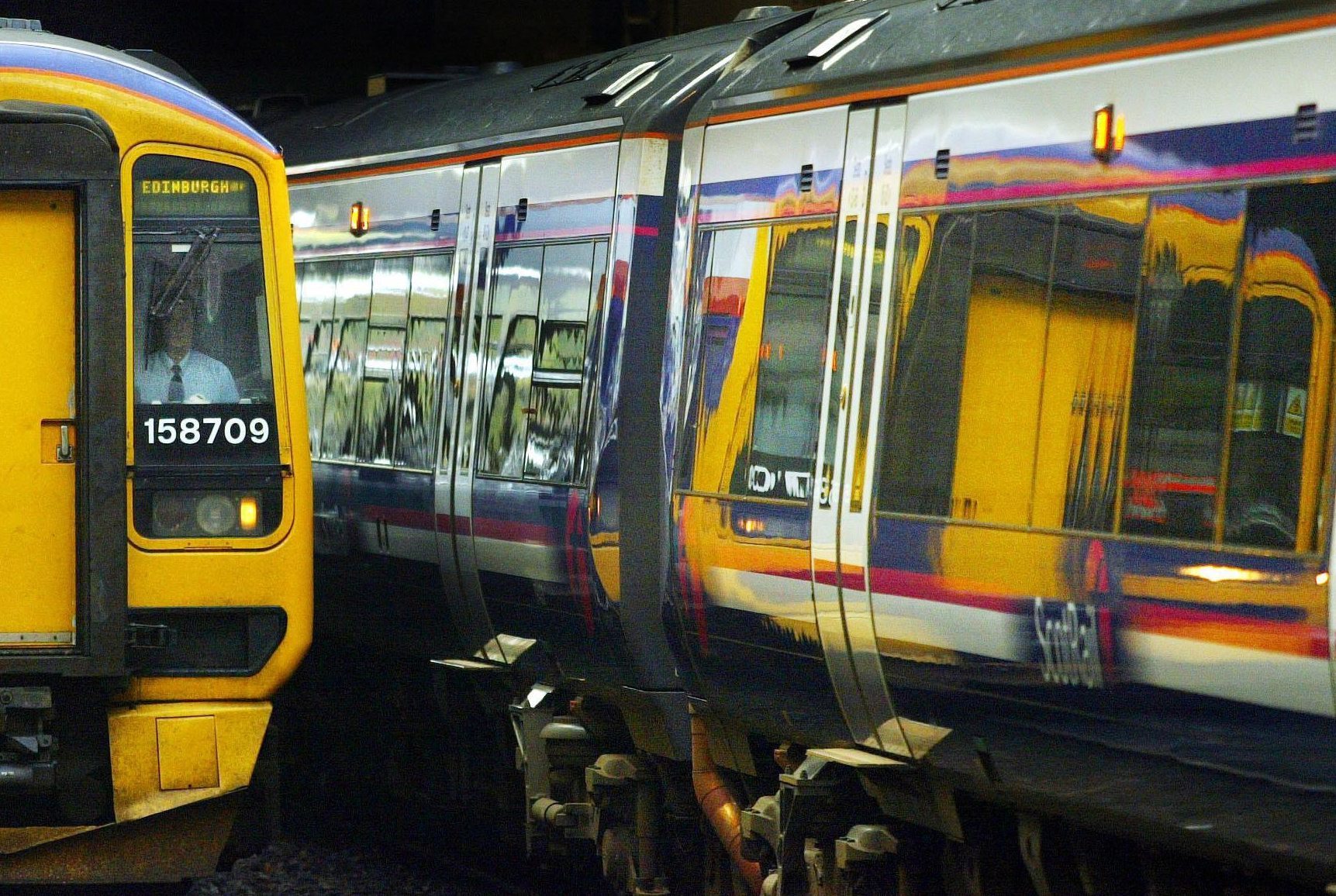 Revellers have been urged not to rely on the last train home from Edinburgh during the Festival following chaotic scenes over the weekend.
Rail chiefs have been asked to review measures put in place after the experience of the first Friday and Saturday night of the Fringe, when late trains to Tayside and Fife were said to be dangerously packed with passengers and several people were left stranded.
Fife travellers in particular appeared to be worst hit, with some reportedly being stuck at Haymarket on Friday night when staff were forced to keep the doors closed due to overcrowding.
ScotRail trumpeted additional services prior to the start of the festivals in the capital, but it has also come in for criticism about the number of carriages at its disposal.
As little as two were in operation on the Fife Circle at times on Saturday, with people turned away at Rosyth, while one woman who travelled on the Edinburgh to Dundee train on Friday night said she was unable to board two successive trains at Haymarket – one of which had just three carriages – and made it home an hour-and-a-half later than planned.
Another passenger contacted The Courier to say she had endured the "worst train journey of my life" on the 10.09pm service from Waverley and called on authorities to crack down on anti-social behaviour.
"There were drunks everywhere and people swearing constantly in front of kids and pensioners," she said.
"It was horrible.
"Then they shut the doors and no-one else could get home on that train. They didn't even open the doors at Haymarket and it caused a war.
"The train was then delayed as a drunk went loopy whilst with his wife and kids and was thrown off the train."
ScotRail said it had laid on more trains, later trains and more seats during the four weeks of the Edinburgh festivals – on top of the existing timetable – but reminded people that the services were expected to be busy.
A spokesman said: "We're using all the trains we have at our disposal to provide our festivals timetable.
"This is a move which has been welcomed by festival organisers and customers.
"However, we should reiterate that some festival services will still be busy and that we must balance the needs of customers across Scotland, using a finite supply of trains.
"We want everyone to have a positive experience so this means planning ahead and if possible not going for the last train as these are always extremely busy."
Six extra bus services between Fife and Edinburgh have also been introduced every night in addition to the normal Stagecoach timetable for the duration of the festival, and these were also reported to be busy.
Andrew Jarvis, Stagecoach East Scotland managing director, said: "Parking in Edinburgh can be difficult during the festival, so we are pleased to offer these additional services, which give customers even more options when returning from an evening out in the city.
"We're also doing everything we can to duplicate journeys where required for busy journeys, utilising any available resources possible to add more seats from our handy Park and Ride sites at Ferrytoll and Halbeath."