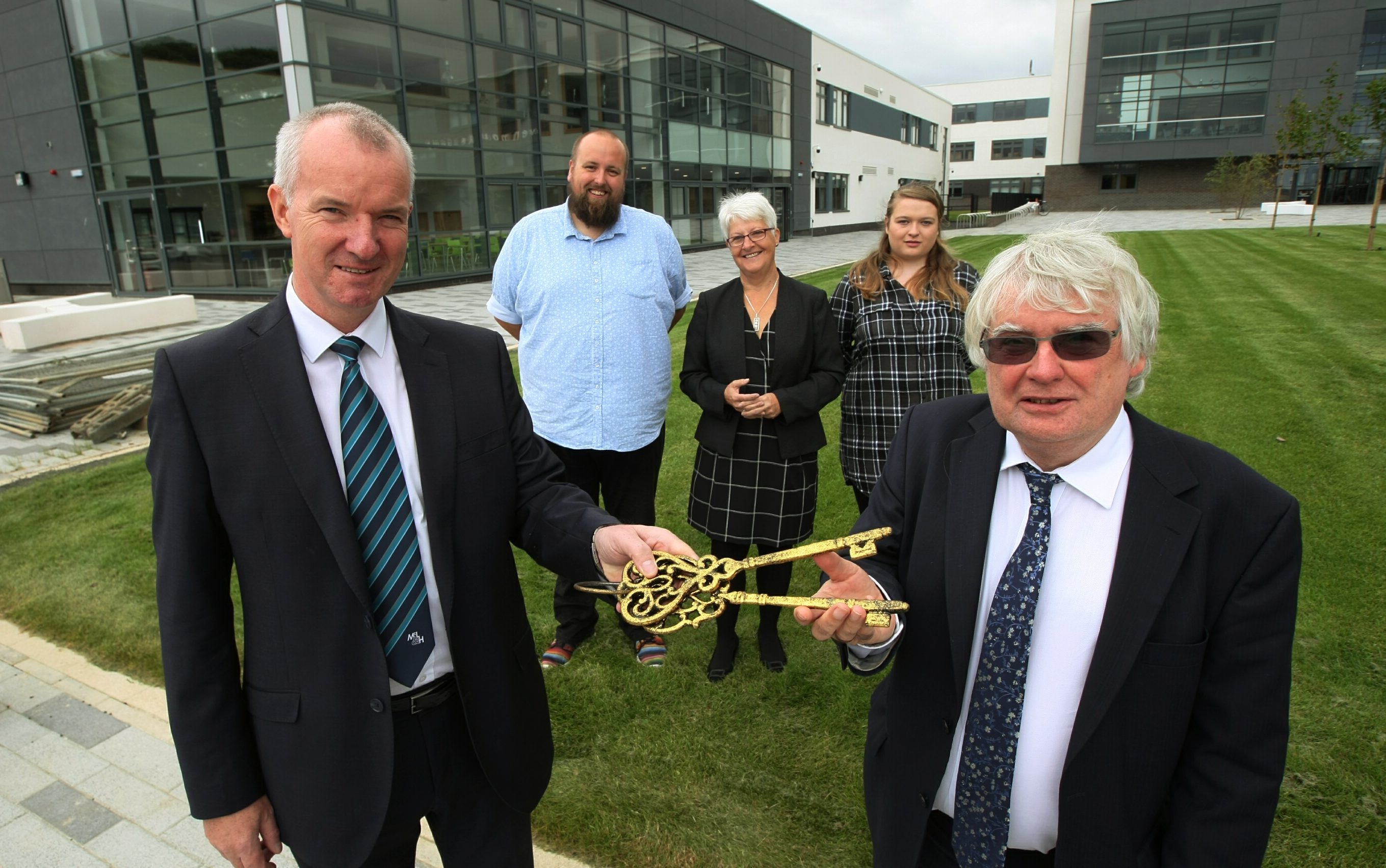 Fife College chiefs were delighted to take delivery of the keys to the eagerly-awaited Levenmouth Campus at an official ceremony.
The new campus, which cost £6.2 million to complete, is the first of its kind in Scotland, with the combined site alongside the new Levenmouth Academy offering pupils, students and the community a wealth of opportunities.
A unique MathsLAB will be at the core of the new campus and will encourage fun maths learning for primary school pupils through to adult learners, while there will also be the opportunity for adults to gain maths qualifications thanks to a partnership between the college and the Open University.
Marking the important milestone in the project, the keys to the building were handed over to Hugh Logan, principal of Fife College, by Robbie Clark, operations director at McLaughlin and Harvey, the lead contractors who built and managed the completion of the new campus in Methilhaven Road.
"Today marks an exciting time for education in Fife as we see the completion of our new Levenmouth Campus," Mr Logan noted.
"It is fantastic to receive the keys from our contractor and we look forward to welcoming our learners and the community to experience and benefit from this great facility.
"Having Fife College and the Academy right next door to each other on the same site is sector leading for education provision and will offer a wealth of opportunities for pupils, students and the wider community, which are easily accessible."
Project director Janet McCauslin said she was particularly excited about the new facilities and courses which will soon be available to local people.
She explained: "The vision for our new campus is to help the people of East and Central Fife to move into exciting careers.
"In order to do this we have been working with employers in the area to identify the skills they are looking for in their workforce.
"Science, Technology, Engineering and Maths (STEM) subjects are key to a successful career and prosperous economy and all courses at our new campus will mirror this which in turn will support all ages to gain the qualifications and skills they need to succeed.
"Our new campus has a distinctly work-based ethos, and will also play host to other agencies such as Skills Development Scotland whose advice and guidance services will be available to all college students.
"By working in partnership with a range of local and national partners, including employers, Fife College aims to open new career opportunities for local people of all ages."
The new Levenmouth Campus will offer a wide range of courses including maths, hair and beauty, hospitality, care, engineering and computing, as well as confidence building and CV writing courses.
Student president Raymond McGinty added: "Together we are hoping to create a really positive and rewarding experience for every student, school learner, and community member who visits the college.
"We are planning a variety of events which we hope will help to make the campus a true community hub."
The campus will be open Monday to Friday 8am to 6pm and on Tuesdays and Thursdays until 9pm.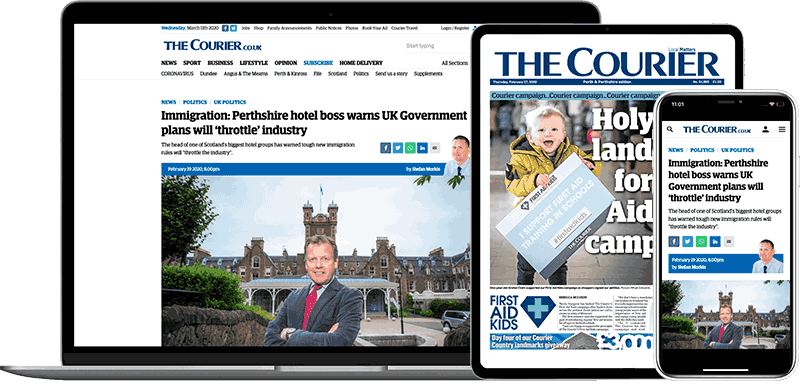 Help support quality local journalism … become a digital subscriber to The Courier
For as little as £5.99 a month you can access all of our content, including Premium articles.
Subscribe